Compliance/Financial Considerations
If you intend to do any of the following in Afghanistan, please contact Risk Services at risk@berkeley.edu(link sends e-mail) or 642-5141:
Hire a local to work for you as an employee
Purchase or lease office or research space
Purchase or lease an automobile
Establish a long-term (over 90 days) or ongoing project
Conduct a clinical trial 
U.S. GOVERNMENT COMPLIANCE CONSIDERATIONS 
Foreign activities may trigger many U.S. laws, including:
Import Controls
Export Controls
Tax Reporting
Foreign Bank Account Reporting
Country Embargoes and Targeted Sanctions
Foreign Corrupt Practices Act
Anti-Boycott Laws 
Import Controls. UC employees must adhere to U.S. import requirements, and may need to enlist the services of a customs broker, especially for shipments arriving by sea and subject to the Importer Security Filing 71730(link is external), also known as ISF 10+2. 
Export Controls. Export controls may apply to advanced software and technology, research data, and other sensitive assets. UC's Export Compliance FAQ contains useful information and can be found here(link is external).  Go here(link is external) for the University of California plan for compliance with federal export controls. If you plan on taking or sending potentially export-controlled materials to Afghanistan, consult the campus Research Administration Compliance Office(link is external) at 642-0120. 
Tax Reporting. The University and its employees may be taxed in foreign countries. The United States does not have a tax treaty with Afghanistan. For more information about double taxation issues, contact the Controller's Office at:
Foreign Bank Account Reporting. The U.S. Treasury Department requires U.S. citizens with a financial interest in or signatory authority over a financial account in a foreign country, where accounts exceed $10,000 at any point during a calendar year, to report such accounts on a Report of Foreign Bank and Financial Accounts(link is external) (FinCen Report 114(link is external)). Those needing to complete the form should contact the Controller's Office at cashiers@berkeley.edu(link sends e-mail) or 643-9803 for assistance. An IRS 1040 Schedule B form (Part III–Foreign Accounts and Trusts) must be filed by the signatory for any foreign bank account, regardless of the account balance. 
Country Embargoes and Targeted Sanctions. In general, collaborations between University personnel and scholars at foreign institutions or organizations do not require export licenses unless they involve export-controlled or -restricted research or involve scholars in sanctioned countries. Before engaging in an international collaboration, the University needs to determine whether export licenses are required and to verify that the foreign collaborator is not blocked or sanctioned. The Office of Foreign Assets Control(link is external)(OFAC) is responsible for enforcing all U.S. embargoes and sanctions. Depending on each country's embargo or sanction program, activities may be prohibited without specific authorization or license. UC's International Collaborations(link is external)webpage contains additional information on this topic.   
The Foreign Corrupt Practices Act (FCPA) is intended to stop bribery. It prohibits offering to pay, paying, promising to pay, or authorizing the payment of money or anything of value to a foreign official. The term "foreign official" generally includes any employee or contractor of a foreign government, and may include individuals employed by foreign universities. It is also unlawful to make a payment to a third party knowing that all or part of the payment will go to a foreign official. For more information, review the federal government's Resource Guide to the U.S. Foreign Corrupt Practices Act.(link is external) If you need further clarification, contact the UC Berkeley Office of Legal Affairs(link is external) at 642-7122. Transparency International's 2018 survey of perceived public sector corruption rated Afghanistan at 16 out of 100 (172nd out of 180 countries reviewed, i.e. very corrupt). 
Anti-Boycott Laws.  The U.S. Department of Commerce(link is external) is responsible for oversight of laws prohibiting individuals and entities from participating in boycotts not approved or sanctioned by the U.S. government. The Export Administration Act(link is external) requires that requests to participate in such boycotts or to conduct activities in any of the boycotting countries be formally reported to the Department of Commerce and/or IRS.
For other compliance-related issues, refer to UC's International Compliance(link is external) webpage.  
ADDITIONAL CONSIDERATIONS FOR DOING BUSINESS INTERNATIONALLY
Foreign Bank Accounts. Employees wishing to open a foreign bank account should contact the Controller's Office at cashiers@berkeley.edu(link sends e-mail) or 643-9803. Requests to open accounts must be made through the Office of the President's Banking and Treasury Services Group(link is external) by the Chancellor or the Chancellor's designee. 
Real Estate Agreements. Only employees with delegated authority to sign contracts on behalf of The Regents may enter into agreements, leases, or other contracts.  Foreign affiliates or operations must submit to the Real Estate Services Office(link sends e-mail)property management agreements, personal property leases, or contracts with a term longer than one year or in an amount greater than $25,000 per year. The campus then seeks approval from the University president or designee. For more information, consult the Guidelines for the Establishment and Operation of Foreign Affiliate Organizations and Foreign Operations
Personal Safety
AFGHAN AUTHORITIES CONTINUE TO ENFORCE RESTRICTIONS ACROSS AFGHANISTAN AS OF MID-SEPTEMBER TO CURB THE SPREAD OF CORONAVIRUS DISEASE (COVID-19). OFFICIALS ARE ALLOWING INTERCITY AND INTERSTATE TRAVEL. SOCIAL DISTANCING MEASURES REMAIN IN EFFECT, WITH PEOPLE REQUIRED TO STAY AT LEAST 2 METERS (6.5 FEET) AWAY FROM EACH OTHER; PEOPLE MUST ALSO WEAR FACE COVERINGS IN PUBLIC. ADDITIONAL MEASURES MAY BE INTRODUCED IN THE COMING DAYS TO STEM THE SPREAD OF COVID-19. OFFICIALS HAVE ALLOWED LIMITED INTERNATIONAL FLIGHTS TO RESUME. AUTHORITIES ADVISED PERSONS ARRIVING IN AFGHANISTAN WITH NO SYMPTOMS TO SELF-QUARANTINE FOR 14 DAYS AND PERSONS DISPLAYING SYMPTOMS TO CONTACT THE MINISTRY OF PUBLIC HEALTH. LIMITED INTERNATIONAL AND DOMESTIC FLIGHTS ARE AVAILABLE, THOUGH MULTIPLE AIRLINES CONTINUE SUSPENDING OPERATIONS VIA HAMID KARZAI INTERNATIONAL AIRPORT (KBL).
THE U.S. STATE DEPARTMENT ISSUED A DO NOT TRAVEL ADVISORY FOR AFGHANISTAN EFFECTIVE JANUARY 10, 2018 DUE TO CRIME, TERRORISM, CIVIL UNREST, AND ARMED CONFLICT. TRAVELERS TO AFGHANISTAN ARE URGED IN THE STRONGEST TERMS TO CONTACT RISK SERVICES AT LEAST TWO WEEKS PRIOR TO DEPARTURE TO MAXIMIZE PERSONAL SAFETY.
Travel to all areas of Afghanistan is unsafe because of critical levels of kidnappings, hostage taking, suicide bombings, widespread military combat operations, landmines, and terrorist and insurgent attacks, including attacks using vehicle-borne, magnetic, or other improvised explosive devices (IEDs), suicide vests, and grenades.  
Terrorist and insurgent groups continue planning and executing attacks in Afghanistan. These attacks occur with little or no warning, and have targeted official Afghan and U.S. government convoys and facilities, local government buildings, foreign embassies, military installations, commercial entities, non-governmental organization (NGO) offices, hospitals, residential compounds, tourist locations, transportation hubs, public gatherings, markets and shopping areas, places of worship, restaurants, hotels, universities, airports, schools, gymnasiums, and other locations frequented by U.S. citizens and other foreign nationals.
The U.S. Embassy's ability to provide routine and emergency services to U.S. citizens in Afghanistan is severely limited, particularly outside of Kabul. Evacuation options from Afghanistan are extremely limited due to the lack of infrastructure, geographic constraints, and the volatile security situation.
Legal/Political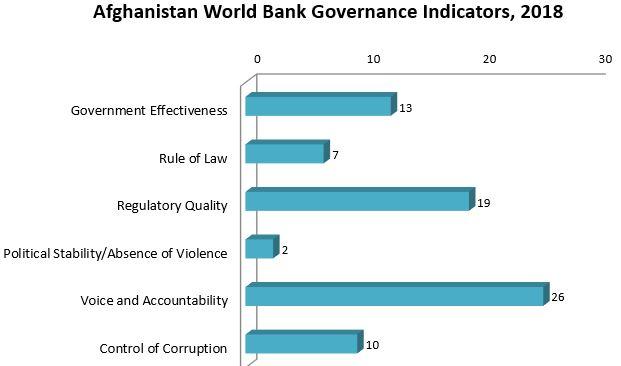 Criminal Penalties: U.S. citizens in Afghanistan are subject to Afghan laws. A U.S. passport will not help you avoid arrest or prosecution, and may result in heightened attention by police and prosecutors, some of whom may seek to exploit your status as a U.S. citizen for financial or political gain. Persons violating Afghan laws, even unknowingly, may be fined, arrested, imprisoned, or possibly executed. Penalties in Afghanistan can be more severe than for similar offenses in the United States. Due to security and travel limitations, the U.S. Embassy's ability to provide consular assistance for U.S. citizens in Afghanistan is limited, particularly for persons outside Kabul.
Photography of military installations, including equipment or troops, may lead to arrest or detention. Possession of alcohol is illegal as is driving under the influence. Penalties for possessing, using, or trafficking in illegal drugs are severe, with offenders often facing long jail sentences and heavy fines. Sexual relations between unmarried couples are generally forbidden in Afghanistan.
Arrest Notification: If you are arrested or detained, ask police or prison officials to notify the U.S. Embassy immediately. The security environment and Embassy travel restrictions severely limit consular staff's ability to visit U.S. citizens detained or imprisoned in Afghanistan.
Religion and Islam: Islam provides the foundation for Afghan customs, laws, and practices. Foreign visitors -- men and women -- are expected to remain sensitive to the Islamic culture and not dress in a revealing or provocative manner, including the wearing of sleeveless shirts and blouses, halter-tops, and shorts.
Although the Constitution of Afghanistan allows for the free exercise of religion, proselytizing may be deemed contrary to Islam and harmful to society. Committing a blasphemous act or producing or distributing material deemed critical of Islam is punishable by long-term incarceration or the death sentence. Apostasy may carry a maximum penalty of death for Muslims who denounce Islam or convert to another religion. Allegations of conversion of Afghan citizens are taken particularly seriously. False accusations of blasphemy or insulting Islam have led to deadly mob violence. 
Women Travelers: Afghanistan is a traditional country, particularly when it comes to gender roles and behavior. To help maintain a low profile, women should ensure their shirts cover their full arms, collarbone, and waistband, and their pants/skirts cover their ankles, especially when traveling outside Kabul. Almost all women in Afghanistan cover their hair in public; female travelers are advised to carry scarves for this purpose. Women visiting Afghanistan should be alert of the risk of sexual assault and are recommended to review the Department of State's travel tips for women travelers
LGBTI Rights: While homosexuality is not explicitly illegal under Afghan law, individuals may be prosecuted under laws forbidding sodomy, and sexual relations between unmarried individuals is generally forbidden. LGBTI individuals face discrimination, violence, and persecution in Afghan society.