Personal Safety
AZERBAIJAN EXTENDS NATIONWIDE CORONAVIRUS-RELATED SPECIAL QUARANTINE REGIME AND OTHER MEASURES UNTIL AT LEAST DECEMBER 1. UNDER THE DIRECTIVE, LAND BORDERS REMAIN CLOSED, AND MOST PASSENGER FLIGHTS HAVE BEEN SUSPENDED.ALL TRAVLERS ENTERING OR LEAVING AZERBAIJAN ARE REQUIRED TO PRESENT PROOF OF HAVING TESTED NEGATIVE FOR COVID-19 WITHIN PREVIOUS 48 HOURS AND MAY BE REQUIRED TO QUARANTINE FOR 14 DAYS AT GOVERNMENT-OPERATED FACILITIES. MANY NONESSENTIAL BUSINESSES ACROSS THE COUNTRY HAVE BEEN PERMITTED TO REOPEN. PROTECTIVE FACE COVERINGS ARE MANDATORY IN ENCLOSED OR CROWDED PUBLIC SPACES; PUBLIC GATHERINGS OF MORE THAN FIVE PEOPLE ARE PROHIBITED NATIONWIDE.
Note: this page contains basic risk information. For more details, please contact the Risk Services Office at risk@berkeley.edu.
If you are traveling to Azerbaijan on University-related business, please sign up for the University's travel insurance program by going here. For more information on the travel insurance program, please go here.
Because everyone's health is unique, we suggest seeking the advice of a medical professional before traveling internationally. Members of the campus community interested in protecting their health while abroad may schedule an appointment with the University Health Services International Travel Clinic. 
Protests occasionally occur in Azerbaijan but seldom devolve into violence.  Most demonstrations are related to economic conditions, or political developments.  Protests are most common in Baku and occasionally cause minor transportation delays.
Crime generally poses a moderate threat in Azerbaijan. Criminal activity is most prevalent on public transportation and tourist locations, particularly in Baku.  Nonviolent crime poses a moderate threat to foreign nationals and is concentrated in heavily populated tourist areas and public transport. Thieves typically target luggage, wallets, purses, home and car theft, and smartphones. These opportunistic crimes can occur anywhere, but especially on trains, particularly on overnight journeys. Foreign nationals are typically targeted by criminals due to their perceived wealth. 
Crimes against foreign nationals are more likely to escalate late at night. Criminals often act in groups. Extortion by police and other local officials has been reported.  Overall, the threat of violent crime in Azerbaijan is moderate; foreign nationals are rarely targeted by criminals. Drugging by drink spiking with the intention to rob has been reported.
Gender-based violence and/or discrimination poses a low threat to foreign nationals and a high threat to local staff in Azerbaijan. Domestic abuse is common. 
Anti-LGBT violence does systemically occur in Azerbaijan. The LGBT community faces attacks and little protection from the government, homophobia is widespread.
Legal/Political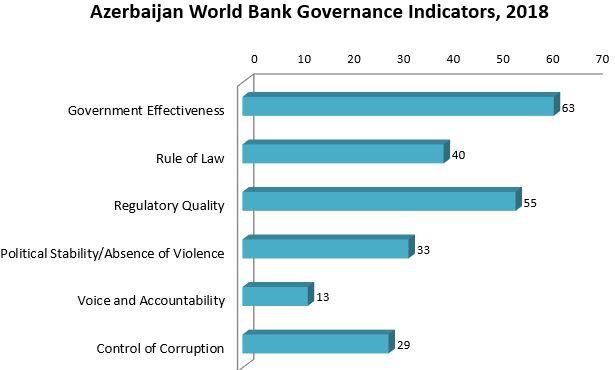 Criminal Penalties: You are subject to local laws. If you violate local laws, even unknowingly, you may be expelled, arrested, or imprisoned. Your U.S. passport will not prevent you from being arrested or prosecuted.  Furthermore, some crimes are also prosecutable in the United States, regardless of local law.
Arrest Notifications: If you are arrested or detained, ask police or prison officials to notify the U.S. Embassy immediately. 
There are often delays in consular notification.
You can be legally detained in jail for up to three months during an investigation. 
It is illegal to take photographs of military installations and equipment. Police may stop you even if you take photographs of non-military sites, like oil fields, buildings, and public squares. Cooperate with the police.
Special Circumstances: Azerbaijan has mandatory military service for male citizens ages 18 to 35. If Azerbaijan considers you a citizen, you could face fines or arrest if you have not completed your military service. Dual citizens may renounce their Azerbaijani citizenship at any Azerbaijani Embassy or Consulate.
LGBTI Travelers: Lesbian, gay, bisexual, transgender, and intersex (LGBTI) individuals are not specifically protected by antidiscrimination laws. Societal intolerance, discrimination, and violence based on sexual orientation and gender identity remain a problem in Azerbaijan. It is not illegal to organize LGBT events, but societal intolerance generally prevents LGBT events. LGBTI individuals have reported that employers sometimes find other reasons to fire LGBTI employees due to their sexual orientation. One of the main concerns for the local LGBTI community is the perceived failure of law enforcement agencies to act on violations of LGBTI individuals' rights and indifference to investigating crimes committed against the LGBTI community in Azerbaijan. The Department of State's most recent Human Rights Report documents incidents of police brutality against individuals based on sexual orientation and noted that authorities did not investigate or punish those responsible.