Personal Safety
ON OCTOBER 29, AUTHORITIES IN BELARUS ANNOUNCED THAT THEY WERE CLOSING THE COUNTRY'S LAND BORDERS WITH POLAND, UKRAINE, LATVIA, AND LITHUANIA TO COMBAT CORONAVIRUS DISEASE (COVID-19). THE ONLY LAND BORDER THAT WILL REMAIN OPEN IS THE NATION'S FRONTIER WITH RUSSIA. AUTHORITIES HAVE IMPOSED A MANDATORY 14-DAY SELF-ISOLATION REGIME FOR TRAVELERS FROM COUNTRIES WHERE COVID-19 IS ACTIVELY CIRCULATING AND FOR THOSE WHO HAVE HAD CLOSE CONTACT WITH PERSONS WHO TESTED POSITIVE FOR THE VIRUS. FACEMASKS ARE REQUIRED AT MINSK INTERNATIONAL AIRPORT ON ALL BELAVIA (B2) FLIGHTS.
Note: this page contains basic risk information. For more details, please contact the Risk Services Office at risk@berkeley.edu.
If you are traveling to Belarus on University-related business, please sign up for the University's travel insurance program by going here. For more information on the travel insurance program, please go here.
Because everyone's health is unique, we suggest seeking the advice of a medical professional before traveling internationally. Members of the campus community interested in protecting their health while abroad may schedule an appointment with the University Health Services International Travel Clinic. 
The threat of civil unrest in Belarus is low. Protests rarely occur in Belarus but sometimes devolve into violence. Most demonstrations are related to social issues or political developments surrounding opposition campaigns. Protests are most common in Minsk and occasionally cause minor transportation delays.
Crime generally poses a moderate threat in Belarus. Criminal activity is most prevalent on public transportation and tourist locations, particularly in Minsk, Grodno, Brest, Gomel, Mogilev, and Vitebsk. 
Belarus is generally economically, politically, and socially stable.
Legal/Political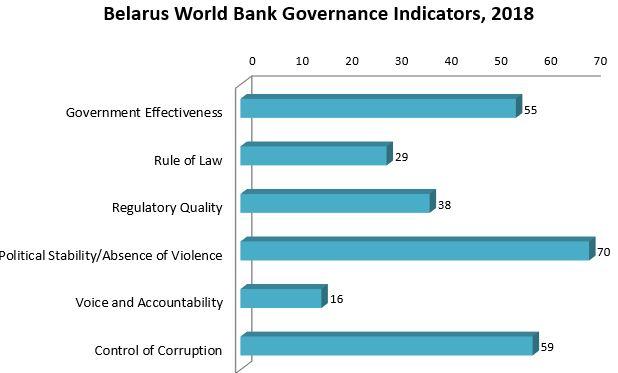 Criminal Penalties: You are subject to local laws. If you violate local laws, even unknowingly, you may be expelled, arrested, or imprisoned.  Furthermore, some crimes are also prosecutable in the U.S., regardless of local law. 
Arrest Notification: If you are arrested or detained, ask police or prison officials to notify the U.S. Embassy immediately. 
Under local law, any agency that detains a foreigner should inform the local Ministry of Foreign Affairs (MFA) within 24 hours from the time of detention. The MFA, in its turn, must notify the respective embassy as soon as possible. The time of such notifications has varied from several hours to several weeks. Therefore, we recommend that if travelers have a chance to inform friends or relatives about their arrest, they should request that their friends or relatives notify the U.S. Embassy on their behalf as soon as possible. 
Identification:
Carry your passport at all times.
Police have the authority to stop you and request identification. If you fail to provide your ID, you may be detained by the police until your identity is established.
Radiation: 
The 1986 release of nuclear material from the Chernobyl nuclear station in Ukraine affected Belarus. The city of Minsk was mostly spared, but other areas of Belarus were badly contaminated. Several years of monitoring have shown that radiation levels in Minsk are within internationally acceptable standards, and periodic testing of foodstuffs from various locations in Belarus has not revealed a level of radiation that would be considered harmful.
LGBTI Travelers: Same-sex relations are not illegal in Belarus, but discrimination against members of the lesbian, gay, bisexual and transgender (LGBTI) community is widespread, and harassment against LGBTI individuals has occurred in the past.