Personal Safety
AS OF OCTOBER 21, AUTHORITIES IN BELIZE HAVE RELAXED THE ENTRY REQUIREMENTS AND RESTRICTIONS ON INTERNAL MOVEMENTS FOR TRAVELERS, AS PART OF THE NATION'S ONGOING CORONAVIRUS DISEASE (COVID-19) RECOVERY PLAN. FOREIGN NATIONALS INTENDING TO VISIT BELIZE NO LONGER NEED TO APPLY TO BE PERMITTED ENTRY; HOWEVER, OTHER REVISED ENTRY REQUIREMENTS ARE STILL IN PLACE. ALL RESIDENT AND NONRESIDENT ARRIVING PASSENGERS MUST DOWNLOAD AND FILL IN THEIR DETAILS ON THE BELIZE HEALTH MOBILE APPLICATION WITHIN 72 HOURS BEFORE TRAVEL.  TRAVELERS MUST PRESENT A NEGATIVE COVID-19 PCR TEST ON ENTRY, TAKEN WITHIN 72 HOURS BEFORE BOARDING, OR TAKE A TEST AT THE AIRPORT UPON ARRIVAL, AT THE TRAVELER'S EXPENSE. TRAVELERS MAY BE RANDOMLY SELECTED FOR A SECOND TEST UPON ARRIVAL AT THE AIRPORT. ANY TRAVELER TESTING POSITIVE MUST COMPLETE A 14-DAY QUARANTINE AT A GOVERNMENT-APPROVED QUARANTINE HOTEL. ALL PERSONS OVER THE AGE OF FIVE (5) MUST WEAR PROTECTIVE FACEMASKS AT ALL TIMES, EXCEPT WHILE IN PRIVATE RESIDENCE, EXERCISING OR ENGAGED IN SPORTING ACTIVITIES. GATHERINGS OF OVER TEN (10) PEOPLE ARE PROHIBITED AND ALL PERSONS ARE REQUIRED TO ADHERE TO SOCIAL DISTANCING DIRECTIVES.
Note: this page contains basic risk information. For more details, please contact the Risk Services Office at risk@berkeley.edu.
If you are traveling to Belize on University-related business, please sign up for the University's travel insurance program by going here. For more information on the travel insurance program, please go here.
Because everyone's health is unique, we suggest seeking the advice of a medical professional before traveling internationally. Members of the campus community interested in protecting their health while abroad may schedule an appointment with the University Health Services International Travel Clinic. 
Protests occur occasionally in Belize but seldom devolve into violence. Most demonstrations are related to economic conditions and social issues. Protests are most common in Belize City and Belmopan, and occasionally cause minor transport delays.
Crime generally poses a high threat in Belize. Criminal activity is most prevalent in Belize City, especially the southwestern part of the city and Belmopan. Nonviolent crime poses a high threat to foreign nationals and expatriates, especially in Belize City and Belmopan, as well as in tourist locations along the coast. Thieves typically target purses, bags, wallets, smart phones, and other electronic devices. These opportunistic crimes can occur anywhere, but especially at major tourist attractions, on buses, while in unregulated taxis or cars, in restaurants or bars, outside of ATMs/banks, and while walking in isolated areas. "Snatch-and-grab" thefts involving thieves on motorbikes and mopeds are common. Foreign nationals and expatriates are typically targeted because of their perceived wealth and unfamiliarity with the area. Crime generally increases during the Christmas and New Year holidays.
Overall, the threat of violent crime in Belize is high; however, foreign nationals are rarely targeted by criminals. Violent crime, including homicide and assault, poses the greatest threat in Belize City, especially the southwestern part of the city, and Belmopan; this may be due to a high concentration of low-income communities, drug users, and drug trafficking organizations. Criminals in Belize typically do not hesitate to use force if a victim resists; do not resist. 
Gender-based violence and/or discrimination poses a moderate threat to foreign nationals, expatriates, and local staff in Belize. Verbal and sexual harassment affect locals more than foreigners and expatriates. Women walking alone are sometimes verbally harassed; the threat of a physical attack is much lower than a verbal one, but assault cannot be ruled out, especially at night and in isolated areas. 

Anti-LGBT violence does not systemically occur in Belize; same-sex couples will generally only attract stares.
Legal/Political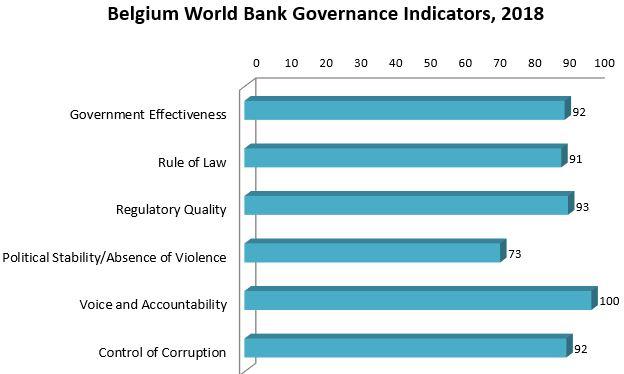 Criminal Penalties: You are subject to local laws. If you violate local laws, even unknowingly, you may be expelled, arrested, or imprisoned. Individuals establishing a business or practicing a profession that requires additional permits or licensing should seek information from the competent local authorities prior to practicing or operating a business.  Furthermore, some laws are also prosecutable in the United States, regardless of local law.
Arrest Notification: If you are arrested or detained, ask police or prison officials to notify the U.S. Embassy immediately. 
LGBTI Travelers: There are no legal restrictions on same-sex sexual relations or the organization of LGBTI events in Belgium.