Personal Safety
AS OF OCTOBER 29, AUTHORITIES IN BENIN ARE MAINTAINING SEVERAL RESTRICTIONS TO CURB THE SPREAD OF CORONAVIRUS DISEASE (COVID-19). INTERNATIONAL TRAVEL/GROUND AND MARITIME TRAVEL IN AND OUT OF BENIN REMAINS HEAVILY RESTRICTED. AIR BORDERS HAVE BEEN REOPENED, AND A REDUCED NUMBER OF INTERNATIONAL FLIGHTS ARE IN OPERATION. COMMERCIAL AIR TRAVELERS ARRIVING IN BENIN WILL BE SUBJECT TO UP TO THREE (3) TESTS AT PERSONAL EXPENSE. AT LEAST TWO (2) WILL BE TAKEN UPON ARRIVAL AT COTONOU CADJEHOUN AIRPORT (COO). TRAVELERS MUST COMPLETE A HEALTH FORM AVAILABLE AT THE MINISTRY OF HEALTH'S SURVEILLANCE CENTRE. TRAVELERS MAY ALSO HAVE TO RELINQUISH THEIR PASSPORTS UPON ARRIVAL. PASSPORTS WILL BE RETURNED AFTER TRAVELERS  WHO TEST POSITIVE COMPLETE 15 DAYS OF ISOLATION AND A FOLLOW-UP NEGATIVE COVID-19 TEST. TRAVELERS WHO TEST NEGATIVE CAN COLLECT THEIR PASSPORTS FROM THE PALAIS DES CONGRES 72 HOURS AFTER ARRIVAL. 
Note: this page contains basic risk information. For more details, please contact the Risk Services Office at risk@berkeley.edu.
If you are traveling to Benin University-related business, please sign up for the University's travel insurance program by going here. For more information on the travel insurance program, please go here.
Because everyone's health is unique, we suggest seeking the advice of a medical professional before traveling internationally. Members of the campus community interested in protecting their health while abroad may schedule an appointment with the University Health Services International Travel Clinic. 
Protests occasionally occur in Benin, but seldom devolve into violence. Most demonstrations are related to economic issues, police brutality, press censorship, or political developments, such as governmental policies or election campaigns. Protests are most common around government facilities in Cotonou and occasionally cause minor transportation delays.
Crime generally poses a high threat in Benin. Criminal activity is prevalent in urban locations, particularly along Cotonou's Boulevard de France (the beach road by the Marina and Novotel Hotels), on the beaches near hotels frequented by international visitors, Dantokpa market, at the port, the "red-light" district, and railway tracks in the downtown area, as well as within the Haie Vive and Les Cocotiers neighborhoods.
Nonviolent crime poses a high threat to foreign nationals, expatriates, and local staff and is widespread in Cotonou. Thieves typically target purses, bags, wallets, smartphones, and other electronic devices. These opportunistic crimes can occur anywhere, but especially at major tourist attractions, on buses, taxis or cars, outside of ATMs/bank, in restaurants or bars. Criminals typically target foreign nationals and expatriates due to their perceived wealth or because they appear unfamiliar with the area. 
Crimes against foreign nationals, expatriates, and local staff are more likely to escalate late at night or if the victim resists. Criminals often act alone, in pairs, or in groups.
Gender-based violence and/or discrimination poses a high threat to foreign nationals, expatriates, and local staff in Benin. 
Anti-LGBT violence does not regularly occur in Benin. Benin's laws on sexual morality permit authorities to act against a range of sexual behavior, but do not explicitly mention or criminalize same-sex relations. Local social norms favor discretion in sexual relations and are not uniformly accepting of same-sex relationships; thus, same-sex couples that publicly express affection may face harassment from locals.
Legal/Political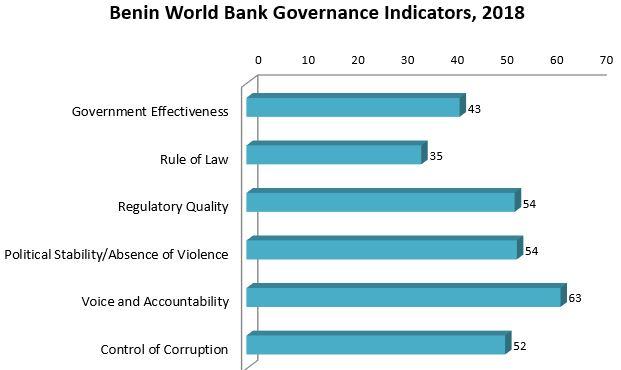 Medical facilities in Benin are limited and not all medicines are available. Travelers should carry their own supplies of prescription drugs and preventive medicines.
Medical Insurance: Make sure your health insurance plan provides coverage overseas. Most care providers overseas only accept cash payments. 
If traveling with prescription medication, check with the government of Benin, Ministry of Foreign Affairs to ensure the medication is legal in Benin. Always, carry your prescription medication in original packaging with your doctor's prescription.
The following diseases are prevalent:
Yellow Fever
Malaria is highly prevalent. Malaria prophylactic meds are recommended for all travelers.
Diarrheal illnesses are very common. You should follow food safety precautions.
Vaccinations: Be up-to-date on all vaccinations recommended by the U.S. Centers for Disease Control and Prevention.