Personal Safety
AUTHORITIES IN BOSNIA AND HERZEGOVINA ARE TIGHTENING CORONAVIRUS DISEASE (COVID-19)  ENTRY RESTRICTIONS AS OF OCTOBER 26. PROTECTIVE FACE COVERINGS ARE MANDATORY IN OUTDOOR PUBLIC SPACES, AS WELL AS ALL INDOOR SPACES. ALL FOREIGNERS ARE PERMITTED TO ENTER THE COUNTRY PROVIDED THEY POSSESS A NEGATIVE COVID-19 PCR TEST TAKEN WITHIN 48 HOURS PRIOR TO ARRIVAL. NONESSENTIAL BUSINESSES, INCLUDING RESTAURANTS, BARS, AND SHOPPING MALLS HAVE REOPENED SUBJECT TO SOCIAL DISTANCING GUIDELINES. PUBLIC GATHERINGS OF MORE THAN 50 PEOPLE ARE PROHIBITED. INDIVIDUALS MUST WEAR A PROTECTIVE FACEMASK WHEN IN PUBLIC, INCLUDING ON PUBLIC TRANSPORTATION, AND KEEP AT LEAST 2 METERS (6.5 FEET) AWAY FROM PEOPLE FROM DIFFERENT HOUSEHOLDS.
Note: this page contains basic risk information. For more details, please contact the Risk Services Office at risk@berkeley.edu.
If you are traveling to the Bosnia on University-related business, please sign up for the University's travel insurance program by going here. For more information on the travel insurance program, please go here.
Because everyone's health is unique, we suggest seeking the advice of a medical professional before traveling internationally. Members of the campus community interested in protecting their health while abroad may schedule an appointment with the University Health Services International Travel Clinic. 
Protests occur often in Bosnia and Herzegovina and sometimes devolve into violence. Most demonstrations are related to economic conditions or ethno-political issues in the Bosnian Serb community. Protests are most common in Sarajevo and Banja Luka and typically cause minor transportation delays.
Nonviolent crime poses a high threat to foreign nationals and is concentrated in heavily populated tourist areas like Sarajevo. Thieves typically target luggage, wallets, purses, property, and smartphones. These opportunistic crimes can occur anywhere, but especially at major tourist attractions and public transportation, particularly in higher populated areas. Foreign nationals are typically targeted by criminals when wearing backpacks or displaying obvious signs of wealth.  
Crimes against foreign nationals are more likely to escalate late at night. Criminals often act in groups.
Gender-based violence and/or discrimination poses a low threat to foreign nationals in Bosnia and Herzegovina.  
Anti-LGBT violence does not systemically occur in Bosnia and Herzegovina. However, LGBT-based discrimination is known to occur. 
Legal/Political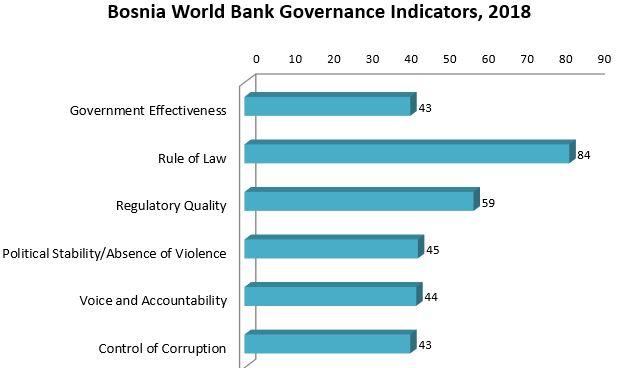 CRIMINAL PENALTIES: You are subject to local laws. If you violate local laws, even unknowingly, you may be expelled, arrested, or imprisoned. Possession of a U.S. passport will not prevent you from being arrested, prosecuted, or jailed overseas. Furthermore, some laws are also prosecutable in the United States, regardless of local law. 
It is forbidden to photograph military or secure installations, including airports, equipment, bridges, government checkpoints, troops and embassies. If in doubt, ask permission before taking photographs.
Penalties for possessing, using, or trafficking in illegal drugs in Bosnia and Herzegovina are severe. Convicted offenders can expect long jail sentences and heavy fines.
Arrest Notification: If you are arrested or detained, ask police or prison officials to notify the U.S. Embassy immediately.
LGBTI Travelers:
Discrimination based on sexual orientation and gender identity is a problem in Bosnia and Herzegovina. 
While reports of physical attacks on people identified as LGBTI are rare, hate speech, especially on web portals, is more common. 
There are some laws protecting the rights of the LGBTI community, but these laws are not universally enforced and the community has a relatively low profile.
There are no significant Pride events, and attempts to hold such events have not been supported by the Government.