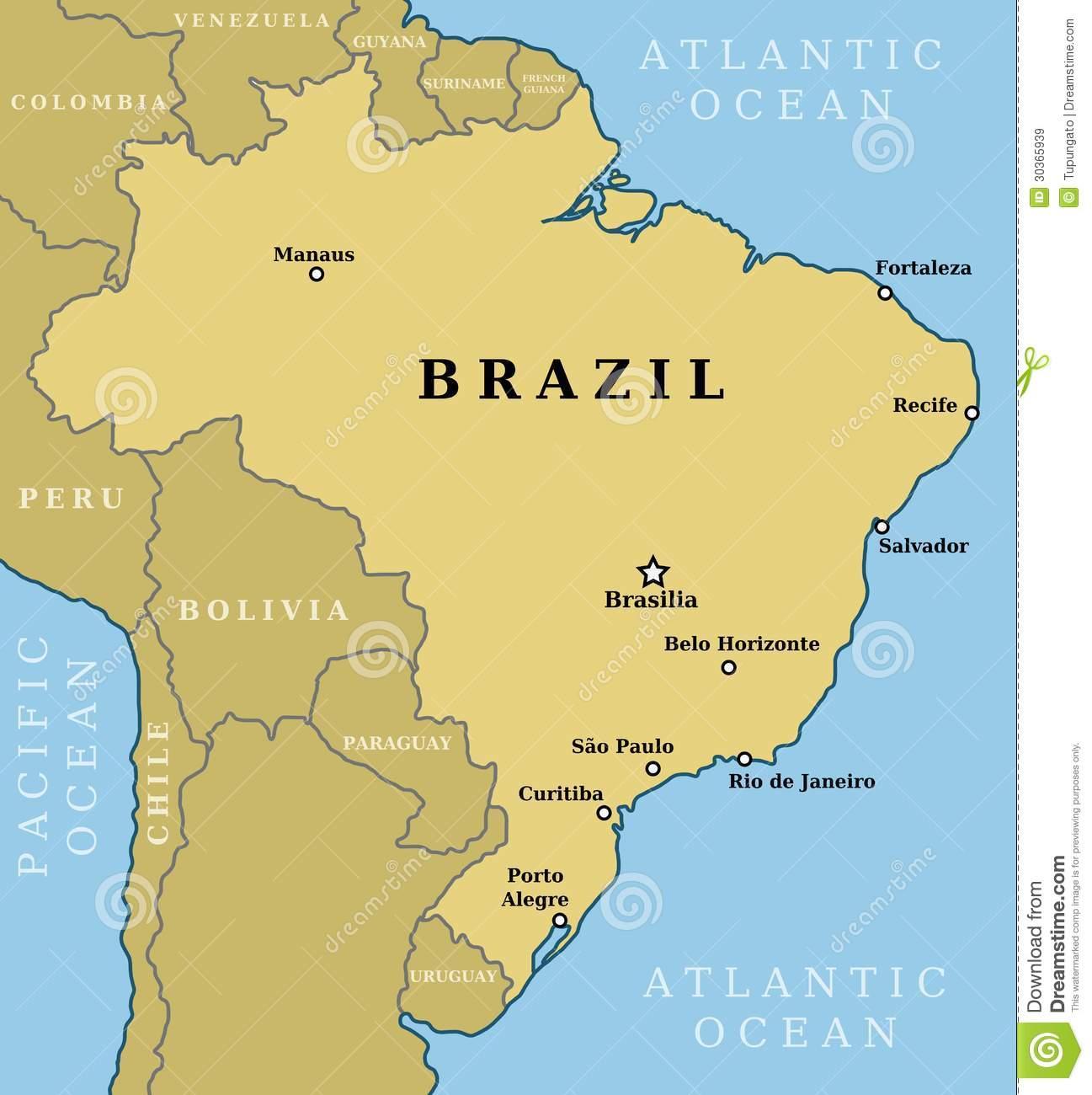 Compliance/Financial Considerations
If you intend to do any of the following in Brazil, please contact Risk Services at risk@berkeley.edu or 642-5141:
Hire a local to work for you as an employee
Purchase or lease office or research space
Purchase or lease an automobile
Establish a long-term (over 90 days) or ongoing project
Conduct a clinical trial
U.S. GOVERNMENT COMPLIANCE CONSIDERATIONS
Foreign activities may trigger many U.S. laws, including:
Import Controls
Export Controls
Tax Reporting
Foreign Bank Account Reporting
Country Embargoes and Targeted Sanctions
Foreign Corrupt Practices Act
Anti-Boycott Laws
Import Controls. UC employees must adhere to U.S. import requirements, and may need to enlist the services of a customs broker, especially for shipments arriving by sea and subject to the Importer Security Filing 71730, also known as ISF 10+2.
Export Controls. Export controls may apply to advanced software and technology, research data, and other sensitive assets. UC's Export Compliance FAQ contains useful information and can be found here.  Go here for the University of California plan for compliance with federal export controls. If you plan on taking or sending potentially export-controlled materials to Brazil, consult the campus Research Administration Compliance Office at 642-0120.
Tax Reporting. The University and its employees may be taxed in foreign countries. The United States does not have a tax treaty with Brazil. For more information about double taxation issues, contact the Controller's Office at:
Foreign Bank Account Reporting. The U.S. Treasury Department requires U.S. citizens with a financial interest in or signatory authority over a financial account in a foreign country, where accounts exceed $10,000 at any point during a calendar year, to report such accounts on a Report of Foreign Bank and Financial Accounts (FinCen Report 114). Those needing to complete the form should contact the Controller's Office at cashiers@berkeley.edu or 643-9803 for assistance. An IRS 1040 Schedule B form (Part III–Foreign Accounts and Trusts) must be filed by the signatory for any foreign bank account, regardless of the account balance.
Country Embargoes and Targeted Sanctions. In general, collaborations between University personnel and scholars at foreign institutions or organizations do not require export licenses unless they involve export-controlled or -restricted research or involve scholars in sanctioned countries. Before engaging in an international collaboration, the University needs to determine whether export licenses are required and to verify that the foreign collaborator is not blocked or sanctioned. The Office of Foreign Assets Control (OFAC) is responsible for enforcing all U.S. embargoes and sanctions. Depending on each country's embargo or sanction program, activities may be prohibited without specific authorization or license. UC's International Collaborations webpage contains additional information on this topic.   
The Foreign Corrupt Practices Act (FCPA) is intended to stop bribery. It prohibits offering to pay, paying, promising to pay, or authorizing the payment of money or anything of value to a foreign official. The term "foreign official" generally includes any employee or contractor of a foreign government, and may include individuals employed by foreign universities. It is also unlawful to make a payment to a third party knowing that all or part of the payment will go to a foreign official. For more information, review the federal government's Resource Guide to the U.S. Foreign Corrupt Practices Act. If you need further clarification, contact the UC Berkeley Office of Legal Affairs at 642-7122. Transparency International's 2018 survey of perceived public sector corruption rated Brazil at 35 out of 100 (105th out of 180 countries reviewed, i.e. somewhat corrupted).
Anti-Boycott Laws.  The U.S. Department of Commerce is responsible for oversight of laws prohibiting individuals and entities from participating in boycotts not approved or sanctioned by the U.S. government. The Export Administration Act requires that requests to participate in such boycotts or to conduct activities in any of the boycotting countries be formally reported to the Department of Commerce and/or IRS.
For other compliance-related issues, refer to UC's International Compliance webpage.  
ADDITIONAL CONSIDERATIONS FOR DOING BUSINESS INTERNATIONALLY
Foreign Bank Accounts. Employees wishing to open a foreign bank account should contact the Controller's Office at cashiers@berkeley.edu or 643-9803. Requests to open accounts must be made through the Office of the President's Banking and Treasury Services Group by the Chancellor or the Chancellor's designee. 
Real Estate Agreements. Only employees with delegated authority to sign contracts on behalf of The Regents may enter into agreements, leases, or other contracts.  Foreign affiliates or operations must submit to the Real Estate Services Office property management agreements, personal property leases, or contracts with a term longer than one year or in an amount greater than $25,000 per year. The campus then seeks approval from the University president or designee. For more information, consult the Guidelines for the Establishment and Operation of Foreign Affiliate Organizations and Foreign Operations
Articles
Personal Safety
AUTHORITIES IN BRAZIL HAVE EXTENDED THE BAN ON ENTRY FOR NONRESIDENT FOREIGN NATIONALS BY LAND AND WATERWAYS, UNLESS OTHERWISE STATED, THROUGH AT LEAST NOVEMBER 13, EXCEPT WITH PARAGUAY. VARIED LOCAL MEASURES REMAIN. THE USE OF FACEMASKS IS ALSO REQUIRED IN VARIOUS AREAS. STATE AND MUNICIPAL OFFICIALS COULD CONTINUE TO MODIFY THEIR LOCAL RESTRICTIONS, DEPENDING ON LOCAL DISEASE ACTIVITY AND GOVERNMENT PREPAREDNESS TO RESPOND TO THE DISEASE.  ALL RESTRICTIONS ARE SUBJECT TO AMENDMENT AT SHORT NOTICE.
EXERCISE INCREASED CAUTION TO BRAZIL DUE TO CRIME.  SOME AREAS HAVE INCREASED RISK.
Note: this page contains basic risk information. For more details, please contact the Risk Services Office at risk@berkeley.edu.
If you are traveling to Brazil on University-related business, please sign up for the University's travel insurance program by going here. For more information on the travel insurance program, please go here
Because everyone's health is unique, we suggest seeking the advice of a medical professional before traveling internationally. Members of the campus community interested in protecting their health while abroad may schedule an appointment with the University Health Services International Travel Clinic
Quality health care is widely available in Brazilian cities, but lower-quality health care is the norm elsewhere. For more information on medical care in Brazil, go here. In a health emergency, dial 192 for a public ambulance. The public ambulance system is not reliable, so use of a taxi or private transportation may be preferable. Some private hospitals maintain reliable ambulance services, including Albert Einstein Hospital in Sao Paulo.
Air pollution can be a problem in Rio de Janeiro and Sao Paulo. If you have a chronic respiratory condition such as asthma, please consult a medical professional prior to your trip and carry appropriate medications.
Water quality in Brazil is generally good in cities, not as good in rural areas. To reduce the risk of gastrointestinal discomfort or illness, drink bottled or purified water. Visitors should use well-recognized brands of bottled water whenever possible.
Street vendors and other unregulated food distributors often have poor hygiene standards and should be avoided. Visitors should also avoid raw meat dishes and unpasteurized dairy products, which frequently harbor bacterial and parasitic pathogens.
Crime is a serious risk in Brazil. Areas of Belo Horizonte, Curitiba, Manaus, Porto Alegre, Rio de Janeiro, Salvador, and Sao Paulo are dangerous, especially after dark. Criminals often have guns and will use them, especially if victims resist. Obvious foreigners are choice targets. Take careful note of your surroundings on city streets in Rio de Janeiro and Sao Paulo, at beaches, and while driving a car or riding public transportation. Do not wear expensive jewelry or clothing. Conceal electronics.
The Brazilian police have a reputation for aggressive enforcement and poor investigation skills. They will respond to requests for aid from foreigners but often expect a small cash reward for their services.
Legal/Political
Criminal Penalties: Foreigners are subject to local laws. If you violate local laws, even unknowingly, you may be expelled, arrested, or imprisoned. Furthermore, some laws are also prosecutable in the United States, regardless of local law. 
Arrest Notification: If you are arrested or detained, ask police or prison officials to notify the U.S. Embassy or Consulate immediately.
Water Hazards: Many of Brazil's beaches have very dangerous riptides, even if the water looks safe. Ocean currents and waves are unpredictable, even in popular beaches frequented by tourists. Shark attacks are reported in the waters of some beaches in northeastern Brazil, particularly near Recife. Always observe posted warnings and never swim while under the influence of alcohol. Follow local authorities' guidance and refrain from swimming alone in areas marked with red warning signs or at beaches where there are no municipal lifeguards or first responder services.
Electricity Blackouts: Power failures in large urban centers are common and sometimes followed by increased crime. Most tourist hotels are equipped with generators, minimizing the impact of a blackout, but you should remain cautious.
LGBTI Travelers: Brazil does not have legal restrictions on same-sex marriage, relations, or events coordinated by LGBTI organizations. However, according to the 2018 Human Rights Report, violence against lesbian, gay, bisexual, transgender, and intersex (LGBTI) individuals was a serious concern, with local NGOs reporting that in the first half of 2018, 85 LGBTI persons were victims of hate killings.