Personal Safety
AS OF NOVEMBER 1, BRUNEI CONTINUES TO ENFORCE RESTRICTIONS TO STEM THE SPREAD OF CORONAVIRUS DISEASE (COVID-19) AMID THE CONTINUED EASING OF CONTROLS. MASS GATHERINGS CAN INVOLVE UP TO 350 PEOPLE. TRADE FAIRS CAN OCCUR WITH PROTOCOLS, SUCH AS REQUIRING WORKERS TO WEAR MASKS, SPACING BOOTHS AT LEAST THREE METERS APART AND BANNING ENTRY FOR PEOPLE SHOWING FLU-LIKE SYMPTOMS.MOST FOREIGN NATIONALS, INCLUDING LONG-TERM PASS HOLDERS, REMAIN BANNED FROM ENTERING OR TRANSITING BRUNEI. EXISTING TRAVEL, STUDENT, AND DEPENDENT VISAS REMAIN SUSPENDED, WITH LIMITED EXCEPTIONS. PEOPLE WHO CAN ENTER BRUNEI MUST TEST FOR COVID-19 BEFORE TRAVELING AND  UPON ARRIVAL. ARRIVALS MUST QUARANTINE BETWEEN 2-14 DAYS AT GOVERNMENT-DESIGNATED FACILITIES, DEPENDING ON THE RISK LEVEL OF THE COUNTRY OF DEPARTURE. TRAVELERS CAN LEAVE THE ISOLATION SITES UPON TESTING NEGATIVE FOR COVID-19.  
Note: this page contains basic risk information. For more details, please contact the Risk Services Office at risk@berkeley.edu.
If you are traveling to Brunei on University-related business, please sign up for the University's travel insurance program by going here. For more information on the travel insurance program, please go here.
Because everyone's health is unique, we suggest seeking the advice of a medical professional before traveling internationally. Members of the campus community interested in protecting their health while abroad may schedule an appointment with the University Health Services International Travel Clinic. 
Protests rarely occur in Brunei Darussalam and seldom devolve into violence. Most demonstrations are related to social issues. Rallies rarely cause transportation delays.
Nonviolent crime poses a low threat to foreign nationals, expatriates, and local staff. Nonviolent crimes typically include petty thefts, residential, or vehicle burglaries. Thieves typically target purses, bags, wallets, smartphones, and other electronic devices. Overall, the threat of violent crime in Brunei is minimal. Firearms are illegal. 
Gender-based violence and/or discrimination poses a low threat to foreign nationals, expatriates, and local staff in Brunei. 

Anti-LGBT violence does systemically occur in Brunei. The threat to members of the LGBT community in Brunei is extreme. Homosexual activity is illegal in the country. Under Sharia, punishment for those convicted include long-term imprisonment or the death penalty. 
Legal/Political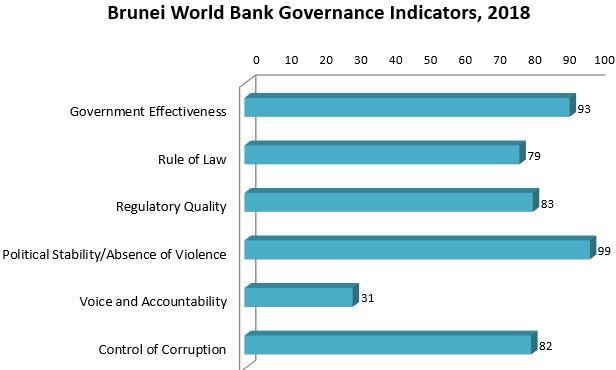 Criminal Penalties: You are subject to local laws. If you violate local laws, even unknowingly, you may be subject to penalties as prescribed by local laws. Brunei's civil penal code and Syariah Penal Code (commonly known as the sharia law) operate in parallel, and both include provisions for corporal and capital punishments. 
Criminal penalties for some offenses are harsher than in the United States, including for some acts that are not crimes in the United States. As of April 3, 2019, the Syariah Penal Code introduced new judicial procedures and punishments, including, for certain offenses and under certain evidentiary circumstances, amputation of hands or feet and death by stoning. The Syariah Penal Code applies regardless of an individual's religion or nationality, although some sections of the law have specific applicability to Muslims.
Brunei adheres to conservative Islamic social values, and U.S. citizens are advised to learn and respect local customs and traditions.
Any public criticism of the Sultan or other members of the Royal Family, Syariah Law, or Islam is illegal and punishable under Bruneian law.
Under Brunei's Syariah Penal Code, it is also an offense to consume any food, drink, or tobacco in public during the fasting hours of Ramadan.
Gambling is illegal in Brunei.
Prostitution and pornography are illegal and can result in harsh punishments.
Non-Muslims may be arrested for khalwat (close proximity between the sexes) under the Syariah Penal Code provided that the other accused party is Muslim. Khalwat may include activities from holding hands or public displays of affection to sexual activity. U.S. citizens are also subject to khalwat laws.
Extramarital sexual relations between a Muslim and non-Muslim are considered a crime in Brunei and may lead to severe punishment.
You should consult a guide book or other travel information on Brunei for more information about respecting local cultural norms.
Alcohol cannot be purchased legally in Brunei. However, two liters of spirits/wine and 12 cans of beer may be imported by non-Muslim adults for personal consumption in private.
Importation of firearms and ammunition is prohibited. The illegal possession of firearms or explosives and drug use/possession carry severe penalties, including the possibility of the death penalty.
Arrest Notification:                                                                   
If you are arrested or detained, ask police or prison officials to notify the U.S. Embassy immediately.

The Royal Brunei Police Force is generally professional and courteous. Most officers speak English but some, especially from the reserve units, have limited-to-no English speaking capability.

You should carry a copy of your passport with you as you will need to produce proof of your identity should an incident occur.
Dual Nationality: Brunei does not recognize or permit dual nationality. Brunei nationals are expected to enter and exit the country on their Brunei passports. Should Brunei authorities learn that a person is a dual national, they may require immediate renunciation of the citizenship of either the other nation or Brunei.
Customs Regulations: Brunei customs authorities enforce strict import/export regulations. 
LGBTI Travelers: LGBTI sex acts are criminalized in Brunei under Civil Law and also under the Syariah Penal Code.
As of April 3, 2019, possible penalties for LGBT acts under the Syariah Penal Code include fines, imprisonment, caning, and death by stoning.
Under the civil penal code, possible punishments include a fine and up to 10 years in prison.
Further information may be available from the Embassy of Brunei Darussalam in Washington, D.C.