Personal Safety
AS OF OCTOBER 27, AUTHORITIES IN BURKINA FASO CONTINUE TO MAINTAIN LONGSTANDING MEASURES INTRODUCED TO CURB THE SPREAD OF CORONAVIRUS DISEASE (COVID-19).  INTERNATIONAL TRAVEL/ALL LAND BORDERS REMAIN CLOSED; HOWEVER, ESSENTIAL CARGO TRANSPORT CONTINUES BUT WILL LIKELY BE SUBJECT TO DELAYS. INTERNATIONAL COMMERCIAL AIR TRAVEL RESUMED FROM THOMAS SANKARA INTERNATIONAL AIRPORT (OUA) AND BOB DIOULASSO AIRPORT (BOY) AUGUST 1. ALL TRAVELERS ARRIVING IN BURKINA FASO MUST PRESENT A NEGATIVE COVID-19 TEST CERTIFICATE TAKEN UP TO FIVE DAYS BEFORE ARRIVAL. TRAVELERS WITHOUT A TEST CERTIFICATE WILL REQUIRE TESTING AT THE PORT OF ENTRY, AND FACE UP TO A 14-DAY QUARANTINE AT HOME OR IN A HOTEL OF CHOICE IF POSTIVE. TRAVELERS DEPARTING THE COUNTRY WILL ALSO HAVE TO PRESENT A NEGATIVE COVID-19 TEST TAKEN UP TO FIVE DAYS BEFORE TRAVEL. DOMESTIC AIR SERVICES RESUMED IN BURKINA FASO JULY 24, WITH AIR BURKINA (2J) RUNNING AT LEAST TWO FLIGHTS A DAY BETWEEN OUA AND BOY. THE RESUMPTION OF DOMESTIC AND INTERNATIONAL FLIGHTS FOLLOWS THE EXPIRATION OF A NATIONWIDE 2100-0400 HEALTH CURFEW JUNE 3. THE WEARING OF FACEMASKS IN PUBLIC REMAINS MANDATORY NATIONWIDE, AND ALL SECURITY-RELATED CURFEWS IN AREAS UNDER A STATE OF EMERGENCY CONTINUE.
THE U.S. STATE DEPARTMENT ISSUED A DO NOT TRAVEL ADVISORY FOR BURKINA FASO EFFECTIVE NOVEMBER 26, 2019 DUE TO CRIME, TERRORISM, AND KIDNAPPING. TRAVELERS TO BURKINA FASO ARE URGED IN THE STRONGEST TERMS TO CONTACT RISK SERVICES AT LEAST TWO WEEKS PRIOR TO DEPARTURE TO MAXIMIZE PERSONAL SAFETY.
Note: this page contains basic risk information. For more details, please contact the Risk Services Office at risk@berkeley.edu(link sends e-mail).
If you are traveling to Burkina Faso on University-related business, please sign up for the University's travel insurance program by going here. For more information on the travel insurance program, please go here
Because everyone's health is unique, we suggest seeking the advice of a medical professional before traveling internationally. Members of the campus community interested in protecting their health while abroad may schedule an appointment with the University Health Services International Travel Clinic. 
Protests occur occasionally in Burkina Faso and regularly devolve into violence. Most demonstrations are related to labor, economic conditions, social issues, or political developments, such as election campaigns and coups. Protests are most common in Ouagadougou and often take place in the downtown area. Protests also occur in Bobo-Diolasso, Koudougo, Kaya, Fada N'Gourma, and Banfora and typically cause significant transportation delays. Demonstrations frequently turn violent and degenerate into confrontations between protesters, opponents, and police forces.
Crime generally poses a high threat in Burkina Faso. Criminal activity is prevalent in urban and rural locations, particularly at nighttime around United Nations Circle, Ouaga 2000, Zone du Bois, Koulouba, city subdivisions of Gounghin, Petit Paris, Sector 15, and the former Central Market in Ouagadougou.
Overall, the threat of violent crime in Burkina Faso is very high; criminals often target foreign nationals. Violent crime, including carjacking, homicide, armed robbery and assault poses the greatest threat in the Eastern region beyond Koupela (toward Fada N'Gourma), the northern Sahel region and Parc National du W. However, incident of violent crime can also occur in the capital Ouagadougou. This may be due to the concentration of low-income communities. Criminals in Burkina Faso do not hesitate to use force if a victim resists; do not resist.
Gender-based violence and/or discrimination poses a high threat to foreign nationals, expatriates, and local staff in Burkina Faso.   
Anti-LGBT violence may occur in Burkina Faso, though incidents are not frequent. The law does not criminalize same-sex sexual activity, but lesbian, gay, bisexual, and transgender (LGBT) persons face societal discrimination exacerbated by religious and traditional beliefs against LGBT status. Verbal harassment and inflammatory comments are known to occur. Instances of physical abuse of LGBT people can occur and may not be pursued or prosecuted by law enforcement.
Legal/Political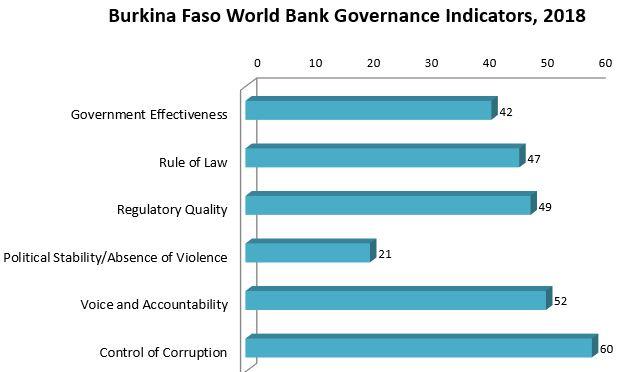 Criminal Penalties: You are subject to local laws. If you violate local laws, even unknowingly, you may be expelled, arrested, or imprisoned.  Furthermore, some laws are also prosecutable in the U.S., regardless of local law. 
Arrest Notification: If you are arrested or detained, ask police or prison officials to notify the U.S. Embassy immediately. 
LGBTI Travelers: There are no legal restrictions on same-sex sexual relations or the organization of LGBTI events in Burkina Faso. However, LGBTI persons are at times threatened and face societal discrimination. Same-sex civil unions or marriages are not recognized by the government, nor do LGBTI organizations receive official recognition by the government. 
Women Travelers: Although the law prohibits violence against women, domestic violence, including spousal abuse, is widely reported. Wives have limited legal recourse in cases of abuse. There is no reliable data on the extent of sexual assault though it is a problem. Rape cases are usually not sent to trial. Police generally investigate reports of rape, but victims often do not file reports due to cultural barriers and fear of reprisal.