Personal Safety
BURMAN (MYANMAR) HAS EXTENDED THE INTERNATIONAL FLIGHT BAN THROUGH NOVEMBER 30 AMID CONTINUED HIGH LOCAL CORONAVIRUS DISEASE (COVID-19) ACTIVITY. RELIEF AND CARGO FLIGHTS CAN CONTINUE OPERATING. THE GOVERNMENT HAS EXTENDED THE SUSPENSION OF DOMESTIC FLIGHTS THROUGH NOVEMBER 15. GATHERINGS ARE LIMITED TO 30 PEOPLE NATIONWIDE, EXCEPT FOR PUBLIC SERVANTS, GOVERNMENT-RELATED MEETINGS, FOOD ESTABLISHMENTS, AND ESSENTIAL BUSINESSES. OFFICIALS CONTINUE TO ADVISE PEOPLE TO WEAR FACEMASKS, PRACTICE PERSONAL HYGIENE, AND MAINTAIN A PHYSICAL DISTANCE OF 2 METERS (6.5 FEET) IN PUBLIC. THERE IS A 0001-0400 CURFEW IN PARTS OF THE COUNTRY. STAY-HOME ORDERS ARE IN EFFECT IN SEVERAL TOWNSHIPS. WEARING A FACEMASK IS COMPULSORY WHEN IN PUBLIC. AUTHORITIES ALLOW ONE PERSON FROM EACH HOUSEHOLD TO LEAVE HOME TO OBTAIN SUPPLIES, WHILE ONLY TWO PER HOUSEHOLD CAN VISIT MEDICAL FACILITIES. 
Note: this page contains basic risk information. For more details, please contact the Risk Services Office at risk@berkeley.edu.
If you are traveling to Burman (Myanmar) on University-related business, please sign up for the University's travel insurance program by going here. For more information on the travel insurance program, please go here.
Because everyone's health is unique, we suggest seeking the advice of a medical professional before traveling internationally. Members of the campus community interested in protecting their health while abroad may schedule an appointment with the University Health Services International Travel Clinic. 
The threat of civil unrest in Burma (Myanmar) is moderate. Protests occasionally occur in Myanmar and sometimes devolve into violence. Most demonstrations are related to economic conditions, social issues, or political developments. Protests are most common in Yangon, Mandalay, and Sittwe and occasionally cause minor transportation delays.
Crime generally poses a moderate threat. Criminal activity is most prevalent in urban areas, particularly in tourist areas of Yangon and Mandalay.  Burma (Myanmar) does not publish crime statistics, but reports suggests rising crime rates; the frequency of criminal activity targeting foreign nationals remains low.  
Nonviolent crime poses a low threat to foreign nationals; however, crime poses a moderate threat to local staff. Pickpocketing, bag and purse grab, and hotel theft are the most common petty crimes. These opportunistic crimes can occur anywhere, but especially at major tourist attractions, transit hubs, and on public transportation. Foreign nationals are not typically targeted due to the perception that law enforcement will more vigorously pursue such crimes. 
Criminal activity is more likely to escalate at night; criminals act alone and in groups.
Overall, the threat of violent crime is low; foreign nationals are rarely targeted. However, foreign nationals have been the victim of violent crimes. Criminals do not typically use force if a victim resists, but there are some isolated instances in which individuals have resisted thieves and have been assaulted during the course of a robbery. 
Gender-based violence and/or discrimination poses a low threat to foreign nationals in Myanmar.   
Anti-LGBT violence does not systemically occur in Burma (Myanmar). However, information regarding attitudes and prevalence of same-sex relationships in the country remains scarce. Same-sex couples that express affection in public may face harassment.
Legal/Political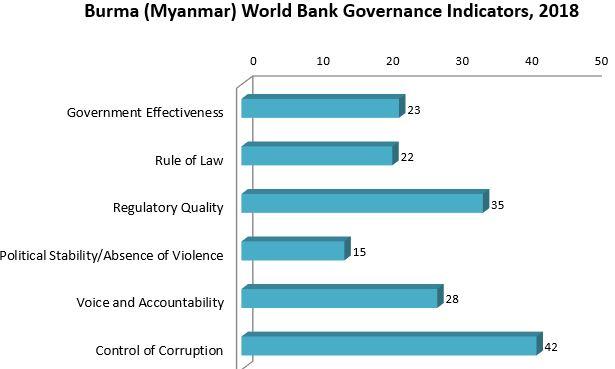 Criminal Penalties: You are subject to local laws. If you violate local laws, even unknowingly, you may be expelled, arrested, or imprisoned.  Furthermore, some laws are also prosecutable in the U.S., regardless of local law. 
Arrest Notification: If you are arrested or detained, ask police or prison officials to notify the U.S. Embassy immediately. 
Should you be detained, especially outside of Rangoon, we may not be able to assist quickly. Law enforcement officials do not routinely notify us of the arrest of U.S. citizens, and prison officials have been known to obstruct regular access by consular officers to U.S. citizen detainees.
Dual Nationality: Burmese law forbids Burmese citizens from possessing dual nationality. On occasion, Burmese authorities have detained and pursued criminal proceedings against Burmese-Americans who have returned to Burma on U.S. passports and who have had in their possession evidence of Burmese citizenship, such as a National Registration Card.
LGBTI Travelers: Consensual same-sex sexual activity is illegal under section 377 of the Burmese penal code, which has provisions against "sexually abnormal" behavior and entails punishments up to life imprisonment. Laws against "unnatural offenses" apply equally to men and women. These laws are rarely enforced. However, LGBTI persons have reported that police used the threat of prosecution to extort bribes. LGBTI activists have also reported allegations of rape by security forces in some cases, arbitrary arrest (for example for loitering), detention, and broad societal and familial discrimination.