Personal Safety
AS OF OCTOBER 28, AUTHORITIES IN CAMEROON ARE MAINTAINING SEVERAL OF THE COUNTRY'S RESTRICTIONS AND MEASURES INTRODUCED AS PART OF EFFORTS TO CURB THE SPREAD OF THE CORONAVIRUS DISEASE (COVID-19).  LAND AND SEA BORDERS REMAIN CLOSED TO INTERNATIONAL TRAVEL. AIR BORDERS ALSO REMAIN LARGELY CLOSED, BUT AUTHORITIES HAVE PERMITTED SEVERAL AIRLINES TO RESUME LIMITED FLIGHTS. ALL CITIZENS AND RESIDENTS INTENDING TO TRAVEL TO CAMEROON MUST PRESENT A NEGATIVE COVID-19 TEST TAKEN UP TO 72 HOURS BEFORE THE FLIGHT. IT IS CURRENTLY UNCLEAR WHEN REGULAR AIR TRAVEL WILL RESUME. TRAVELERS WITHOUT A TEST WILL UNDERTAKE ONE AT THE PORT OF ENTRY. TRAVELERS WHO DISPLAY SYMPTOMS OR TEST POSITIVE FACE A 14-DAY QUARANTINE AT A GOVERNMENT APPROVED HOTEL. ALL RESIDENCE ARE REQUIRED TO WEAR FACEMASKS. RESTRICTIONS ON GROUPS OF MORE THAN 50 PEOPLE REMAIN IN PLACE.
EXERCISE INCREASED CAUTION IN CAMEROON DUE TO CRIME. SOME AREAS HAVE INCREASED RISK.
Note: this page contains basic risk information. For more details, please contact the Risk Services Office at risk@berkeley.edu.
If you are traveling to Cameroon on University-related business, please sign up for the University's travel insurance program by going here. For more information on the travel insurance program, please go here.
Because everyone's health is unique, we suggest seeking the advice of a medical professional before traveling internationally. Members of the campus community interested in protecting their health while abroad may schedule an appointment with the University Health Services International Travel Clinic. 
The threat of civil unrest in Cameroon is moderate.  Protests occasionally occur in Cameroon and sometimes devolve into violence. Most demonstrations are related to economic conditions, social issues, educational issues - such as unpaid scholarship funds, fee disputes, and inadequate educational facilities - or political developments, such as election campaigns. Protests are most common in urban centers such as Yaounde and Douala and in the English-speaking Northwest Province and Southwest Province, especially the towns of Bamenda and Buea, and cause significant transportation delays.
Crime generally poses a high threat. Criminal activity is most prevalent in urban/rural/tourist locations, particularly in the northern region and on rural highways. Nonviolent crime poses a high threat to foreign nationals, expatriates, and local staff and is concentrated in the cities of Douala, Kribi, Bamenda, and Maroua, as well as Yaounde's suburbs of la Briquetterie, Mokolo and Mvog-Ada. Thieves typically target purses, bags, wallets, smartphones, and other electronic devices. These opportunistic crimes can occur anywhere, but especially around market places and shopping areas, on buses, in taxis or cars, in restaurants or bars, and outside of ATMs/banks. Criminals typically target foreign nationals, expatriates and local staff due to their perceived wealth.  
Crimes against foreign nationals, expatriates, and local staff are more likely to escalate into violence late at night or if the victim attempts to resist. Criminals act both alone and in groups.
Overall, the threat of violent crime in Cameroon is high; foreign nationals are sometimes targeted by criminals. Violent crime, including carjacking, armed robbery, homicide, and assault, poses the greatest threat outside major cities, especially in areas north of Garoua, near the borders of Nigeria, the Central African Republic, and Chad, in the zone west of Ngaoundere, in the Bouba Ndjida National Park, and between Madingrim and Touboro. This may be due to a lack of income-generating opportunities, cross-border banditry, armed groups in neighboring countries, and the concentration of arms. Criminals do not hesitate to use force if a victim resists; do not resist. 
Gender-based violence and/or discrimination poses a high threat to foreign nationals, expatriates, and local staff in Cameroon.  
Anti-LGBT violence systemically occurs in Cameroon. The country's penal code punishes same-sex relations. Verbal harassment is known to occur. Allegations of brutality, illegal searches and seizures, and coerced confessions have been made against law enforcement officials. There are also reports of vigilante groups committing violent acts against suspected lesbian, gay, bisexual, and transgender (LGBT) individuals; same-sex couples that publicly express affection may face harassment.
Legal/Political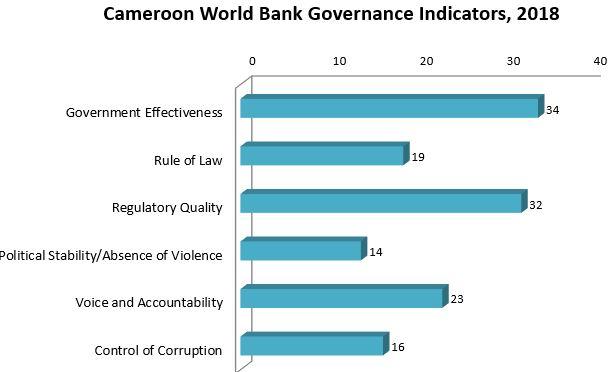 Criminal Penalties: You are subject to local laws. If you violate local laws, even unknowingly, you may be expelled, arrested, or imprisoned. You may be taken in for questioning by the police if unable to produce an acceptable form of identification, travel permit, or Cameroonian driver's license. Convictions for possessing, using, or trafficking in illegal drugs, can be severe.  Furthermore, some laws are also prosecutable in the United States, regardless of local law. 
Photography: It is illegal to take pictures of government buildings, military installations, and other public facilities, many of which are unmarked. You could be fined, have your photographic equipment confiscated, or be detained or arrested. Do not take photos of people without their permission.
Arrest Notification: If you are arrested or detained, ask police or prison officials to notify the U.S. Embassy immediately. 
Customs: Strict import and export regulations, particularly with regard to pharmaceuticals and wood products, are enforced. It is illegal to buy, sell, kill, or capture any protected wild animal or trade its parts without a license, including ivory. Cameroon is a signatory to the Convention on International Trade in Endangered Species. You will be prosecuted and could receive a prison sentence or a fine if you buy or traffic in these goods.
Wild Animal Parks: Heed all instructions given by guides or trackers. Use common sense and maintain a safe distance around wildlife. Even in the most serene settings, wild animals pose a lethal threat. There have been reports of armed poachers attacking tourists.
LGBTI Travelers: Consensual same-sex sexual activity is illegal and punishable by a prison sentence of six months to five years and a fine ranging from 20,000 to 200,000 CFA francs ($35-$353). Homophobia is a major concern and LGBTI individuals face social stigmatization, harassment, and discrimination. Police and civilians may extort money from presumed LGBTI individuals with the threat of exposure or arrest. Suspected members of the LGBTI community have received anonymous threats by phone, text, and email.