Personal Safety
AUTHORITIES IN THE CENTRAL AFRICAN REPUBLIC (CAR) ANNOUNCED JULY 10 THAT THEY WOULD ALLOW A LIMITED RESUMPTION OF INTERNATONAL FLIGHTS INTO AND FROM FANGUI-M'POKO INTERNATIONAL AIRPORT (BGF). INTERNATIONAL AIRLINES MAY OPERATE ONE FLIGHT PER WEEK. TRAVELERS WILL BE SUBJECT TO STRINGENT HEALTH MEASURES, INCLUDING MAINTAINING SOCIAL DISTANCING, TEMPERATURE CHECKS, AND DISINFECTANT PROCEDURES, AND WILL BE REQUIRED TO SIGN AN AFFIDAVIT ATTESTING TO THEIR HEALTH. PERSONS ENTERING CAR FROM LOCATIONS WITH LOCAL TRANSMISSION OF COVID-19 ARE REQUIRED TO SELF-ISOLATE FOR 14 DAYS.  SOCIAL DISTANCING MEASURES, INCLUDING THE MANDATORY USE OF FACEMASKS IN PUBLIC, AND NON-CONTACT GREETINGS FOR SOCIAL INTERACTIONS ARE BEING ENFORCED IN BANGUI. AUTHORITIES ARE ALSO ENFORCING LIMITATIONS ON THE SIZE OF PUBLIC GATHERINGS.
THE U.S. STATE DEPARTMENT ISSUED A DO NOT TRAVEL ADVISORY FOR CENTRAL AFRICAN REPUBLIC EFFECTIVE DECEMBER 12, 2019 DUE TO CRIME,CIVIL UNREST AND KIDNAPPING. TRAVELERS TO CENTRAL AFRICAN REPUBLIC ARE URGED IN THE STRONGEST TERMS TO CONTACT RISK SERVICES AT LEAST TWO WEEKS PRIOR TO DEPARTURE TO MAXIMIZE PERSONAL SAFETY.
Note: this page contains basic risk information. For more details, please contact the Risk Services Office at risk@berkeley.edu(link sends e-mail).
Violent crime, such as armed robbery, aggravated battery, and homicide, is common.
Large areas of the country are controlled by armed groups who regularly kidnap, injure, and/or kill civilians. In the event of unrest, airport, land border, and road closures may occur with little or no notice.
The U.S. government has limited ability to provide emergency services to U.S. citizens in the Central African Republic as U.S. government employees must obtain special authorization to travel outside the Embassy compound.
Visit the U.S. Department of State website for Travel to High-Risk Areas
Read the Safety and Security section on the country information page.
Legal/Political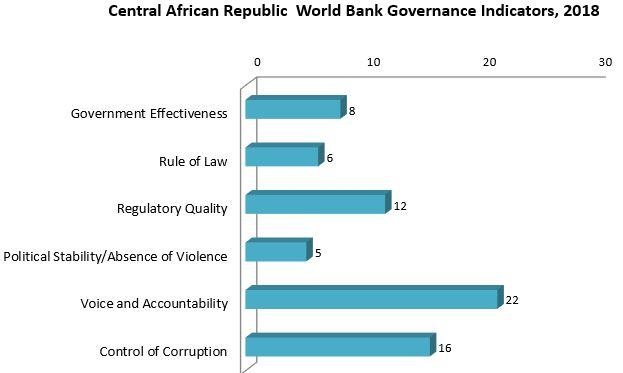 Criminal Penalties: You are subject to local laws and penalties. If you violate local laws, even unknowingly, you may be expelled, arrested, or imprisoned.  Furthermore, some laws are also prosecutable in the U.S., regardless of local law. 
Arrest Notification: If you are arrested or detained, ask police or prison officials to notify the U.S. Embassy in Cameroon immediately. 
Identification: Local law requires passports to be carried on your person at all times. Failure to produce your passport may result in detention and/or a fine.
Drugs: Penalties for possession, use, or trafficking in illegal drugs in the CAR are severe, and convicted offenders can expect long jail sentences and heavy fines.
Photography: Taking photographs of police or military installations, airports, or any other government buildings is prohibited. Unauthorized photography may result in the seizure of photographic equipment by the CAR authorities. Police or other government authorities can provide information and grant permission for photographing a particular subject or location.  Locals in the CAR may be very sensitive to all photography; you should obtain permission first.
LGBTI Travelers: The penalty for "public expression of love" between persons of the same sex is imprisonment for six months to two years or a fine. When one of the participants is underage, the adult may be sentenced to two to five years imprisonment or a fine.