Personal Safety
AUTHORITIES HAVE REVISED AND EXTENDED THE EXISTING NIGHTLY CURFEW IN CERTAIN REGIONS THROUGH AT LEAST NOVEMBER 3 AS PART OF GOVERNMENT EFFORTS TO SLOW THE CORONAVIRUS DISEASE (COVID-19). DURING CURFEW HOURS, PEOPLE OUTSIDE THEIR HOMES MAY BE SUBJECT TO QUESTIONING AND ARREST BY POLICE OR MILITARY PERSONNEL.  ONLY THOSE PARTICIPATING IN THE PROVISION OF CRITICAL SERVICES MAY LEAVE THEIR HOMES DURING THE CURFEW HOURS. OTHER RESTRICTIONS AND MEASURES REMAIN NATIONWIDE, INCLUDING RESTRICTIONS ON TRAVEL INTO AND OUT OF N'DJAMENA AND ALL REGIONAL CAPITALS. TRAVELERS TO CHAD MUST PROVIDE PROOF OF HAVING TESTED NEGATIVE FOR COVID-19 USING A TEST TAKEN UP TO SEVEN (7) DAYS BEFORE ARRIVAL IN CHAD. TRAVELERS PLANNING TO STAY IN THE COUNTRY FOR MORE THAN SEVEN DAYS WILL BE SUBJECT TO A MANDATORY SEVEN-DAY QUARANTINE AND WILL NEED TO SURRENDER THEIR PASSPORTS. TRAVELERS STAYING IN CHAD FOR LESS THAN SVEN DAYS WILL NOT BE REQUIRED TO QUARANTINE.
RECONSIDER TRAVEL TO CHAD DUE TO CRIME, TERRORISM AND MINEFIELDS.
Note: this page contains basic risk information. For more details, please contact the Risk Services Office at risk@berkeley.edu(link sends e-mail).
If you are traveling to Chad on University-related business, please sign up for the University's travel insurance program by going here. For more information on the travel insurance program, please go here
Because everyone's health is unique, we suggest seeking the advice of a medical professional before traveling internationally. Members of the campus community interested in protecting their health while abroad may schedule an appointment with the University Health Services International Travel Clinic. 
The threat of civil unrest in Chad is high.  Protests occur often and sometimes devolve into violence. Most demonstrations are related to economic conditions or political developments, such as election campaigns. In addition, opposition and labor unions occasionally call for general strikes and protests to press for economic or democratic reforms. Protests are most common in N'Djamena and the eastern parts of Chad, and occasionally cause significant transportation delays.
Crime generally poses a high threat and criminal activity is prevalent in both urban and rural locations, particularly in N'Djamena along the riverside area between the Novotel La Tchadienne, the French Embassy, the footpath near the Presidential Palace, in the city of Abeche, in Borkou-Ennedi-Tibesti and in Lac regions, and in border areas. 
Nonviolent crime poses a high threat to foreign nationals, expatriates, and local staff and is widespread. Thieves typically target purses, bags, wallets, smartphones, and other electronic devices. These opportunistic crimes can occur anywhere, but especially at crowded market places, on buses, in taxis or cars, in restaurants or bars, and outside of ATMs/banks. Criminals typically target foreign nationals, expatriates, and local staff due to their perceived wealth.
Crimes against foreign nationals, expatriates, and local staff are more likely to escalate late at night or if the victim attempts to resist. Criminals often act alone or in groups. 
Gender-based violence and/or discrimination poses a high threat to foreign nationals, expatriates, and local staff in Chad. Women may be harassed for clothing deemed immodest. 
Anti-LGBT violence may occur. Although there are no legal restrictions on same-sex sexual relations, local social norms favor discretion in sexual relations and are not uniformly accepting of same-sex relationships. Same-sex couples that publicly express affection may face harassment from locals.
Legal/Political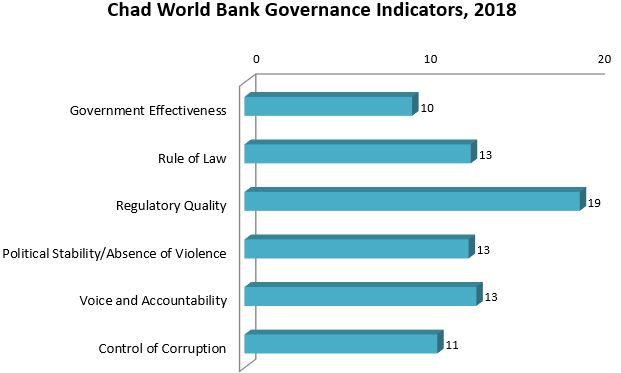 Criminal Penalties: You are subject to local laws. If you violate local laws, even unknowingly, you may be expelled, arrested, or imprisoned. You must always carry an acceptable form of identification; you may be taken in for questioning by the police if you are unable to produce identification on demand. Convictions for possessing, using, and/or trafficking in illegal drugs result in long prison sentences and heavy fines.
Arrest Notification: If you are arrested or detained, ask police or prison officials to notify the U.S. Embassy immediately.  Furthermore, some crimes are also prosecutable in the United States, regardless of local law. 
Photography: All photography requires a permit issued by the Ministry of Public Security and Immigration. It is illegal to take pictures of military sites, official buildings, airports, and public monuments. Such sites are not always clearly marked.
LGBTI Travelers: Strong social and cultural strictures against homosexuality exist, and no known LGBTI organizations operate in the country. The law prohibits but does not define "unnatural acts," and could be used against LGBTI persons.