Personal Safety
AUTHORITIES IN THE REPUBLIC OF THE CONGO HAVE EXTENDED THE STATE OF HEALTH EMERGENCY THROUGH AT LEAST NOVEMBER 7 AS PART OF EFFORTS TO CONTAIN THE SPREAD OF CORONAVIRUS DISEASE (COVID-19). COMMERCIAL FLIGHTS TO AND FROM THE REPUBLIC OF THE CONGO REMAIN IN OPERATION SINCE AUGUST 24, HOWEVER, FLIGHTS ARE LIMITED. THOSE ARRIVING INTO THE COUNTRY EXCEPT FOR TRAVELERS UNDER THE AGE OF 11, MUST PROVIDE A NEGATIVE COVID-19 TEST. IF THE TEST WAS TAKEN LESS THAN 72 HOURS BUT LESS THAN 10 DAYS BEFORE ARRIVAL, TRAVELERS MUST TAKE A SECOND TEST ON ARRIVAL AND QUARANTINE FOR 14 DAYS AT THEIR ACCOMMODATION. IF A TEST IS NOT TAKEN 10 DAYS BEFORE ARRIVAL, TRAVELERS WILL BE TRANSFERRED TO A HOTEL AND TESTED WITHIN 48 HOURS. IF THE RESULT IS NEGATIVE, TRAVELERS MAY MOVE TO THEIR ACCOMMODATION TO COMPLETE THEIR 14-DAY QUARANTINE. IF THE RESULT IS POSITIVE, TRAVLERS WILL BE MOVED FROM THE HOTEL TO A GOVERNMENT COVID-19 MANAGEMENT SITE. ARRIVING SYMPTOMATIC TRAVELERS WILL BE QUARANTINED AT A GOVERNMENT FACILITY AND WILL ONLY BE RELEASED FOLLOWING TWO NEGATIVE TESTS. ONCE RELEASED, THEY MUST COMPLETE A 14-DAY QUARANTINE AT THEIR ACCOMMODATION.
Note: this page contains basic risk information. For more details, please contact the Risk Services Office at risk@berkeley.edu.
If you are traveling to Congo (Republic of) on University-related business, please sign up for the University's travel insurance program by going here. For more information on the travel insurance program, please go here.
Because everyone's health is unique, we suggest seeking the advice of a medical professional before traveling internationally. Members of the campus community interested in protecting their health while abroad may schedule an appointment with the University Health Services International Travel Clinic. 
The threat of civil unrest in the Republic of Congo is moderate.  Protests occasionally occur in the Republic of Congo and sometimes devolve into violence. Most demonstrations are related to political developments, such as constitutional referendums and election campaigns. Protests are most common in Brazzaville, Pointe-Noire, and Dolisie, and occasionally cause significant transportation delays.
Crime generally poses a high threat in the Republic of Congo. Criminal activity is widespread throughout the country, particularly in urban locations like the Marche Total and Bacongo neighborhoods of southern Brazzaville, the Moungali area of northern Brazzaville, around the Meridien and Residence Marina hotels in Brazzaville, and near the port in Pointe-Noire.
Nonviolent crime poses a high threat to foreign nationals and expatriates, and is widespread in the Republic of Congo. Thieves typically target purses, bags, wallets, smartphones, and other electronic devices. These opportunistic crimes can occur anywhere, but especially at beaches, parks, tourist attractions, on buses, in taxis or cars, in restaurants or bars, and outside of ATMs/banks. Criminals typically target foreign nationals, expatriates, and local staff due to their perceived wealth or lack of vigilance.

Crimes against foreign nationals, expatriates, and local staff are more likely to escalate late at night or if the victim attempts to resist. 
Overall, the threat of violent crime in the Republic of Congo is moderate; foreign nationals are sometimes targeted by criminals. Violent crime, including carjacking, homicide, sexual assault, and assault poses the greatest threat in the Pool region and other rural areas of Congo; this may be due to long-term economic recession and the influx of arms. Criminals in Congo do not hesitate to use force if a victim resists; do not resist. 
Gender-based violence and/or discrimination poses a high threat to foreign nationals, expatriates, and local staff in the Republic of Congo. 

Anti-LGBT violence may occur in Congo. Lesbian, gay, bisexual, and transgender (LGBT) individuals face societal discrimination and harassment, including from police soliciting bribes. Verbal harassment is known to occur; same-sex couples that publicly express affection may face harassment from locals.
Legal/Political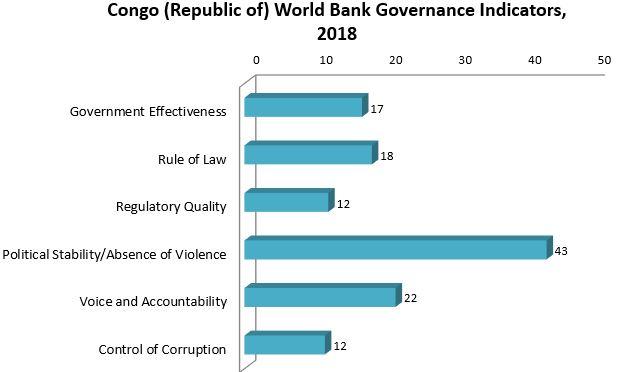 Criminal Penalties: You are subject to local laws. If you violate local laws, even unknowingly, you may be expelled, arrested, or imprisoned. You may be taken in for questioning by the police if unable to produce an acceptable form of identification. Convictions for possessing, using, or trafficking in illegal drugs result in long prison sentences and heavy fines. Furthermore, some laws are also prosecutable in the U.S., regardless of local law.
Arrest Notification: If you are arrested or detained, ask police or prison officials to notify the U.S. Embassy immediately. Dual nationality is legally recognized; if however, Congolese officials prosecute you as a Congolese citizen, we may be limited in our ability to assist. 
Photography: It is illegal to take pictures of government buildings, military installations, key infrastructure such as ports, train stations, and airports, and along border areas. You could be detained or arrested, fined, and have equipment confiscated. Do not take photos of Congolese without their permission.
LGBTI Travelers: There are no legal restrictions on same-sex sexual relations or the organization of LGBTI events in Republic of Congo. However, LGBTI individuals face societal discrimination and harassment. There have been reports of police in Pointe-Noire verbally, physically, or sexually abusing openly gay young men and harassing gay men in order to elicit bribes.