Personal Safety
AUTHORITIES IN DJIBOUTIE HAVE MAINTAINED SOME MEASURES LINKED TO THE SPREAD OF THE CORONAVIRUS DISEASE (COVID-19) AS OF OCTOBER 28. THE PRIMARY AIR ENTRY POINT, DJIBOUTI-AMBOULI INTERNATIONAL AIRPORT (JIB) REOPENED JULY 17. ALL PASSENGERS ENTERING OR TRANSITING DJIBOUTI WILL BE TESTED UPON ARRIVAL FOR COVID-19; THOSE WHO TEST POSITIVE WILL ENTER GOVERNMENT ISOLATION CENTERS OR BE DEPORTED.  THE WEARING OF PROTECTIVE FACEMASKS IN PUBLIC IS MANDATORY. OFFICIAL MAY IMPLEMENT ADDITIONAL TRAVEL RESTRICTIONS OR HEALTH SECURITY MEASURES WITH LITTLE NOTICE.
Note: this page contains basic risk information. For more details, please contact the Risk Services Office at risk@berkeley.edu.
If you are traveling to Djibouti on University-related business, please sign up for the University's travel insurance program by going here. For more information on the travel insurance program, please go here.
Because everyone's health is unique, we suggest seeking the advice of a medical professional before traveling internationally. Members of the campus community interested in protecting their health while abroad may schedule an appointment with the University Health Services International Travel Clinic. 
The threat of civil unrest in Djibouti is high.  Protests occur sporadically in Djibouti and sometimes devolve into violence. Most demonstrations are related to religious issues, or political developments, such as elections. Protests are most common in the Balbala District, west of Djibouti city, and occasionally cause significant transportation delays.
Crime generally poses a low threat in Djibouti. Criminal activity is most prevalent in rural locations, particularly in Dorale and Khor Ambado beaches and other areas outside Djibouti city. 
Nonviolent crime poses a moderate threat to foreign nationals and is concentrated in congested areas within Djibouti. Thieves typically target purses, bags, wallets, smartphones, and other electronic devices. These opportunistic crimes can occur anywhere, but especially in markets, ports, hotels, while in taxis or cars, and in restaurants or bars. Foreign nationals are not typically targeted by criminals.  Crimes against foreign nationals, expatriates, and local staff are more likely to escalate late at night. Criminals often act alone or in groups of children. 
Scams pose a low threat to foreign nationals in Djibouti. This may include advance fee scams and sale of counterfeit products. 
Overall, the threat of violent crime in Djibouti is low; foreign nationals are rarely targeted by criminals. Violent crime, including burglary and assault poses the greatest threat in rural areas. Criminals in Djibouti may use force if a victim resists; do not resist.  
Gender-based violence and/or discrimination poses a moderate threat to foreign nationals, expatriates, local staff in Djibouti. Anti-LGBT violence may occur in Djibouti.The law criminalizes consensual same-sex sexual conduct, but there are no reported incidents of violence against same-sex couples or discrimination. However, local social norms favor discretion in sexual relations; thus, same-sex couples that publicly express affection may face harassment from locals.
Legal/Political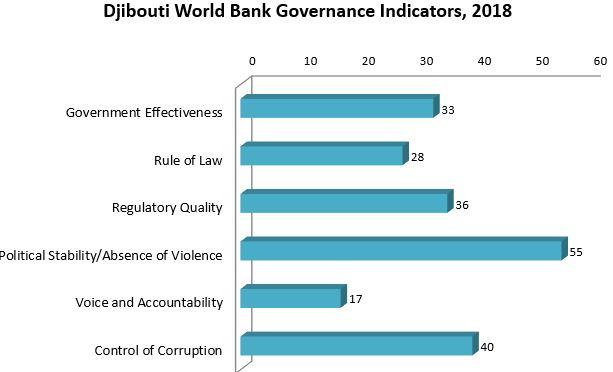 Criminal Penalties:  You are subject to local laws. If you violate local laws, even unknowingly, you may be expelled, arrested, or imprisoned. Convictions for possessing, using, or trafficking in illegal drugs result in long prison sentences and heavy fines. Although the narcotic khat is legal in Djibouti, it is illegal in many countries, including the United States. Some laws are also prosecutable in the United States, regardless of local law. 
Arrest Notification:  If you are arrested or detained, ask police or prison officials to notify the U.S. Embassy immediately.  Djiboutian law enforcement officials occasionally prevent foreigners from contacting anyone while in detention. Because of this, the U.S. Embassy may not receive notification of an arrest or may not be allowed access to you if you are detained.
Photography:  It is illegal to take pictures of government buildings, military installations or personnel, and other infrastructure such as air and sea ports, bridges, and public buildings, as well as of religious sites, such as mosques. You could be fined, have your photographic equipment confiscated, and risk detention and/or expulsion. Do not take photos of Djiboutians without their permission.
LGBTI Travelers:  While there are no legal restrictions on same-sex sexual relations or the organization of LGBTI events, societal norms do not allow for the public discussion of homosexuality and there are no known LGBTI organizations. Authorities may prosecute public display of same-sex sexual conduct under laws prohibiting attacks on "good morals." No antidiscrimination law exists to protect LGBTI individuals.