Personal Safety
AUTHORITIES IN DOMINICA ARE LIKELY TO CONTINUE ENFORCING ENTRY REQUIREMENTS AND PROTOCOLS FOR ALL ARRIVING TRAVELERS THROUGH AT LEAST OCTOBER, AS PART OF CONTINUED EFFORTS TO CURB THE SPREAD OF CORONAVIRUS DISEASE (COVID-19).  ALL TRAVELERS MUST COMPLETE AN ONLINE HEALTH QUESTIONNAIRE BY DOMINICAN AUTHORITIES 24 HOURS BEFORE ENTERING THE ISLAND. REGARDLESS  OF COUNTRY OF ORIGIN RISK LEVEL, ALL PASSENGERS WILL BE SUBJECT TO A RAPID DIAGNOSTIC TEST UPON ARRIVAL. INDIVIDUALS ARE ALSO REQUIRED TO WEAR A FACEMASK WHILE AT THE AIRPORT.
Note: this page contains basic risk information. For more details, please contact the Risk Services Office at risk@berkeley.edu.
If you are traveling to Dominica on University-related business, please sign up for the University's travel insurance program by going here. For more information on the travel insurance program, please go here.
Because everyone's health is unique, we suggest seeking the advice of a medical professional before traveling internationally. Members of the campus community interested in protecting their health while abroad may schedule an appointment with the University Health Services International Travel Clinic. 
The threat of civil unrest in Dominica is minimal.  Protests rarely occur in Dominica and seldom devolve into violence. Most demonstrations are related to educational issues or government policies. Protests are most common in Roseau and occasionally cause minor transportation delays.
Criminal activity is most prevalent in isolated parts of the island. Nonviolent crime poses a moderate threat to foreign nationals and locals and can occur throughout the island. Thieves typically target purses, bags, wallets, smartphones, and other electronic devices. These opportunistic crimes can occur anywhere, but especially in remote villages and beaches. Foreign nationals and locals can be targeted by criminals due to their perceived wealth.  Crimes against foreign nationals and locals are more likely to escalate late at night; however, crimes of opportunity do not typically turn violent.  
Scams pose a low threat to foreign nationals, locals, and businesses in Dominica.  
Overall, the threat of violent crime in Dominica is low; foreign nationals are not usually targeted by criminals. Incidents of violent crime, including homicide, armed robbery, and rape do occur, but are largely infrequent. Criminals in Dominica do not typically use force if a victim resists; however, do not resist.  
Gender-based violence and/or discrimination poses a low-to-moderate threat to foreign nationals and locals in Dominica. Women walking alone, especially at night, are sometimes verbally harassed, particularly from street venders. The threat of a physical attack moderate, as a number of sexual assaults have occurred. Though anti-LGBT violence is not widely reported in Dominica, the LGBT community could face a low-to-moderate threat of harassment from locals or police
Legal/Political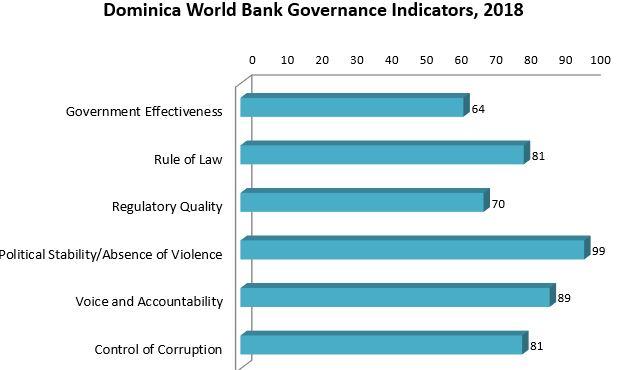 Criminal Penalties: You are subject to local laws. If you violate local laws, even unknowingly, you may be expelled, arrested, or imprisoned. Penalties for possession, use, or trafficking in illegal drugs or firearms are severe, and convicted offenders can expect long jail sentences and heavy fines.   Furthermore, some laws are also prosecutable in the U.S., regardless of local law. 
Arrest Notification: If you are arrested or detained, ask police or prison officials to notify the U.S. Embassy immediately. 
Firearms: Do not enter Dominica with firearms or ammunition without prior express consent from the Dominican government.
LGBTI Travelers:Consensual same-sex conduct is illegal, and no laws prohibit discrimination against a person on the basis of sexual orientation. There are no legal impediments to organizations for LGBTI persons.