Personal Safety
AS OF OCTOBER 19, AUTHORITIES IN EQUATORIAL GUINEA HAVE EASED SOME RESTRICTIONS PREVIOUSLY IN PLACE TO CURB THE SPREAD OF CORONAVIRUS DISEASE (COVID-19). INTERNATIONAL AND DOMESTIC AIR TRAVEL HAS RESUMED. ALL ARRIVING PASSENGERS MUST PRODUCE PROOF OF HAVING PROOF OF HAVING TESTED NEGATIVE FOR COVID-19 USING A PCR TEST TAKEN WITHIN 48 HOURS BEFORE TRAVEL.
Note: this page contains basic risk information. For more details, please contact the Risk Services Office at risk@berkeley.edu.
If you are traveling to Equatorial Guinea on University-related business, please sign up for the University's travel insurance program by going here. For more information on the travel insurance program, please go here.
Because everyone's health is unique, we suggest seeking the advice of a medical professional before traveling internationally. Members of the campus community interested in protecting their health while abroad may schedule an appointment with the University Health Services International Travel Clinic. 
The threat of civil unrest in Equatorial Guinea is moderate.  Protests occasionally occur in Equatorial Guinea, but seldom devolve into violence. Most demonstrations are related to economic conditions or social issues. Though uncommon, protests have occurred in the capital Malabo, and occasionally cause minor transportation delays.
Crime generally poses a moderate threat in Equatorial Guinea. Criminal activity is prevalent in urban and rural locations, particularly in Malabo and Bata.
Nonviolent crime poses a moderate threat to foreign nationals, expatriates, and local staff and is widespread in Malabo and Bata. Thieves typically target purses, bags, wallets, smartphones, and other electronic devices. These opportunistic crimes can occur anywhere, but especially on buses, in crowded public areas, in taxis or cars, in restaurants or bars, and outside of ATMs/banks. Foreign nationals are typically targeted by criminals due to their perceived wealth.  
Crimes against foreign nationals, expatriates, and local staff are more likely to escalate late at night or if the victim attempts to resist. Criminals often act alone or in groups.  
Scams pose a moderate threat to foreign nationals in Equatorial Guinea. Organized crime groups and corrupt law enforcement officers typically perpetrate this crime, which may include extortion and advance fee scams.  
Overall, the threat of violent crime in Equatorial Guinea is moderate; foreign nationals are sometimes targeted by criminals. Violent crime, including armed robbery, burglary, rape, mugging, and assault, poses the greatest threat in Malabo, Bata, and rural areas; this may be due to the concentration of low-income communities. Criminals in Equatorial Guinea may use force if a victim resists; do not resist.   
Gender-based violence and/or discrimination poses a moderate threat to foreign nationals, expatriates, and local staff in Equatorial Guinea. Although there is no legal restriction on same-sex conduct, there is societal stigmatization against the LGBT community. Local social norms favor discretion in sexual relations; same-sex couples that publicly express affection may face harassment from locals.
Anti-LGBT violence may systemically occur in Equatorial Guinea.
Legal/Political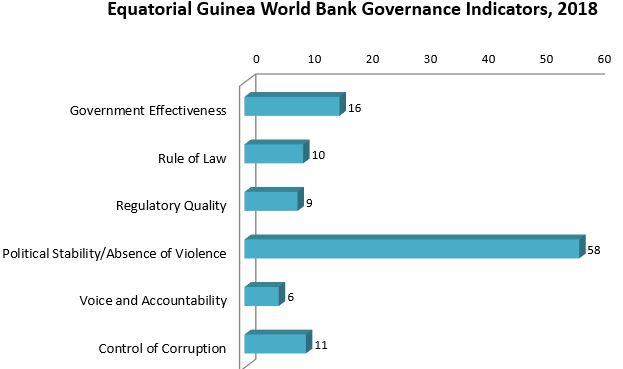 Criminal Penalties: You are subject to local laws. If you violate local laws, even unknowingly, you may be expelled, arrested, or imprisoned.  Furthermore, some laws are also prosecutable in the U.S., regardless of local law.
Arrest Notification: If you are arrested or detained, ask police or law enforcement officials to notify the U.S. Embassy immediately.
Photography: In the recent past, a special permit from the Ministry of Information and Tourism was required for virtually all types of photography in Equatorial Guinea. Although the law has changed, police or security officials may still attempt a fine or detain people taking photographs. Federal laws forbid taking photos of the Presidential Palace and its surroundings, military installations, airports, harbors, government buildings, and any other area the government deems as sensitive. Police and security officials have taken photographers into custody for perceived or actual violations of this policy, or to seize the camera (and/or cell phone) of persons photographing in the country. Also, the police may use this as a reason to try to extort money and/or threaten foreigners with torture or abuse. As these situations have the potential to become hostile, you should exercise prudence and caution while taking photographs. 
LGBTI Travelers: While there are no legal restrictions on same-sex sexual relations or the organization of LGBTI events, societal norms do not allow for the public discussion of homosexuality. No antidiscrimination law exists to protect LGBTI individuals.