Personal Safety
AS OF NOVEMBER 11, AUTHORITIES IN ERITREA HAVE MAINTAINED AN INDEFINITE NATIONWIDE STAY-AT-HOME ORDER AS PART OF THE NATION'S EFFORTS TO PREVENT THE SPREAD OF CORONAVIRUS DISEASE (COVID-19).  THE EXTENDED STAY-AT-HOME MEAURE, ENACTED APRIL 22, REQUIRES ALL RESIDENTS TO REMAIN IN THEIR HOMES, EXCEPT TO OBTAIN ESSENTIAL FOOD ITEMS OR TO SEEK MEDICAL TREATMENT. ONLY TWO MEMBERS OF A HOUSEHOLD MAY EXIT THE HOME AT ANY ONE TIME PER DAY. SECURITY AUTHORITIES, INCLUDING POLICE AND NEIGHBORHOOD WATCH GROUPS, WILL ASSIST IN ENFORCING THE ORDER. ADDITIONAL RESTRICTIONS TO PREVENT THE SPREAD OF COVID-19 IN ERITREA ARE POSSIBLE IN THE COMING WEEKS.
Note: this page contains basic risk information. For more details, please contact the Risk Services Office at risk@berkeley.edu.
If you are traveling to Eritrea on University-related business, please sign up for the University's travel insurance program by going here. For more information on the travel insurance program, please go here.
Because everyone's health is unique, we suggest seeking the advice of a medical professional before traveling internationally. Members of the campus community interested in protecting their health while abroad may schedule an appointment with the University Health Services International Travel Clinic. 
The threat of civil unrest in Eritrea is moderate. Protests rarely occur in Eritrea and seldom devolve into violence. However, violent unrest has previously broken out when military conscripts have attempted to escape during their transit through the capital. Soldiers in Asmara have opened fire on runaway conscripts and sympathetic civilians on at least one occasion.
Crime generally poses a low threat in Eritrea. Criminal activity is most prevalent in urban locations. Nonviolent crime poses a low threat to foreign nationals, expatriates, and local staff.
Crimes against foreign nationals, expatriates, and local staff are more likely to escalate late at night or if the victim attempts to resist. Criminals often act alone or in groups. Scams pose a low threat to foreign nationals in Eritrea. 
Overall, the threat of violent crime in Eritrea is moderate; foreign nationals are sometimes targeted by criminals. Violent crime, including robbery, assault, vehicle break-ins, and banditry, poses the greatest threat along border areas and the coast north of Massawa. Criminals in Eritrea may use force if a victim resists; do not resist. 
Gender-based violence and/or discrimination poses a high threat to foreign nationals, expatriates, and local staff in Eritrea. Women walking alone at late hours are vulnerable to attacks.
Anti-LGBT violence may occur in Eritrea. Eritrean law criminalizes consensual same-sex activity; harassment and refusal to serve is common. For instance, foreign male tourists have reported that hotel staff in different cities prevent men from sharing a room. 
Legal/Political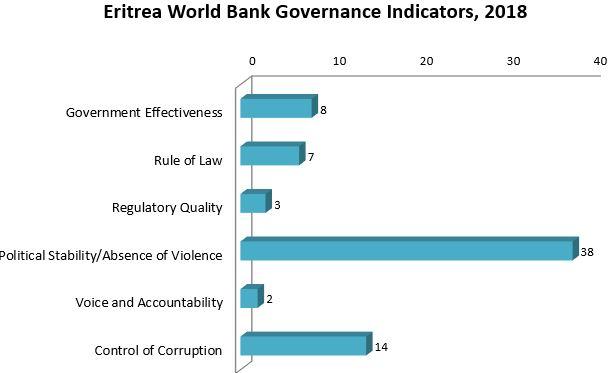 Criminal Penalties: You are subject to local laws. If you violate local laws, even unknowingly, you may be expelled, arrested, or imprisoned. Convictions for possessing, using, or trafficking in illegal drugs, result in long prison sentences and heavy fines. Furthermore, some laws are also prosecutable in the U.S., regardless of local law. 
U.S.-Eritrean Dual Nationals: Eritrea does not recognize dual nationality. Dual U.S. - Eritrean citizens are considered Eritrean nationals by the Eritrean authorities. This severely limits our ability to provide consular services.
Photography: Exercise caution when taking photographs in Eritrea. Individuals taking photos of military or government installations can face a warning, harassment, confiscation of the phone/camera, arrest, detention, or interrogation. Do not take photos of Eritreans without their permission.
Arrest Notification: If you are arrested or detained, ask police or prison officials to notify the U.S. Embassy immediately. Eritrean law enforcement officials routinely block access to foreign nationals in detention. The U.S. Embassy may not receive notification or be allowed access to you if you are detained. You may ask your family members to contact the Embassy on your behalf. 
LGBTI Travelers:Consensual same-sex sexual activity is punishable by ten days to three years incarceration. Antidiscrimination laws relating to LGBTI persons do not exist. There are no known LGBTI organizations in the country. Hotels do not allow two females or two males to share one room unless it has separate beds.