Personal Safety
COUNTRIES AND TERRITORIES IN THE SOUTH PACIFIC REGION CONTINUE TO ADJUST RESTRICTIONS TO STEM THE SPREAD OF CORONAVIRUS DISEASE (COVID-19). SEVERAL GOVERNMENTS ARE MAINTAINING PUBLIC HEALTH EMERGENCIES BUT HAVE EASED OR LIFTED MOVEMENT AND BUSINESS RESTRICTIONS. MEASURES VARY ACROSS THE REGION. AS OF NOVEMBER 19, MOST FOREIGN NATIONALS REMAIN EFFECTIVELY BANNED FROM ENTERING. FIJI AIRWAYS (FJ) CONTINUES TO SUSPEND ALL INTERNATONAL FLIGHTS. A 2300-0400 CURFEW REMAINS IN EFFECT; OFFICERS ARE MONITORING ROADS DURING THE CURFEW AND WILL SEND HOME PEOPLE WHO ARE WITHOUT VALID REASONS, SUCH AS WORK OR EMERGENCY PURPOSES. PEOPLE WHO BREACH REGULATIONS COULD FACE FINES OR IMPRISIONMENT.
Note: this page contains basic risk information. For more details, please contact the Risk Services Office at risk@berkeley.edu.
If you are traveling to Fiji on University-related business, please sign up for the University's travel insurance program by going here. For more information on the travel insurance program, please go here.
Because everyone's health is unique, we suggest seeking the advice of a medical professional before traveling internationally. Members of the campus community interested in protecting their health while abroad may schedule an appointment with the University Health Services International Travel.
The threat of civil unrest in Fiji is low. Protests occasionally occur in Fiji but seldom devolve into violence. Most demonstrations are related to social issues or political developments. Protests are most common in Suva and occasionally cause minor transportation delays.
Criminal activity is most prevalent in urban areas, including downtown Suva. Nonviolent crime poses a moderate threat to foreign nationals, expatriates, and local staff and is more concentrated in urban areas, including in downtown Suva and Nadi, though incidents may occur in remote regions as well. Thieves typically target purses, bags, wallets, electronic devices, and other valuables. These opportunistic crimes can occur anywhere, but especially at major tourist attractions, near hotels, along beaches, outside restaurants and bars, and in shopping centers. Foreign nationals and expatriates may be targeted due to their perceived wealth.  Crimes are more likely to escalate at night. Criminals often act in pairs or groups.
Scams pose a moderate threat in Fiji to foreign nationals and expatriates. Crimes may include price inflation, especially at local markets and by taxi drivers. 
Overall, the threat of violent crime in Fiji is moderate; foreign nationals are sometimes targeted by criminals. Violent crime, including robbery, theft, assault, and burglaries pose the highest threat in Suva and in towns and cities in western Fiji. Criminals in Fiji may not hesitate to use force if a victim resists; do not resist. 
Gender-based violence and/or discrimination poses a moderate threat in Fiji. Verbal and sexual harassment can occur, including in popular tourist areas. There is a threat of sexual assault, including against tourists, especially in isolated areas at night.
Legal/Political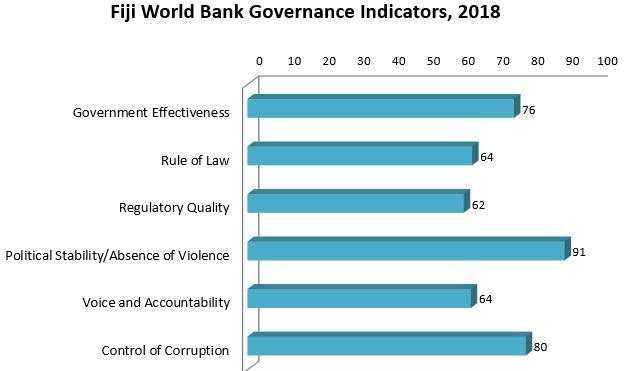 Criminal Penalties: You are subject to local laws. If you violate local laws, even unknowingly, you may be expelled, arrested, or imprisoned. Individuals establishing a business or practicing a profession that requires additional permits or licensing should seek information from the competent local authorities, prior to practicing or operating a business. Furthermore, some laws are also prosecutable in the United States, regardless of local law. 
Arrest Notification: If you are arrested or detained, ask police or prison officials to notify the U.S. Embassy immediately. 
Disaster preparedness:
Fiji is located in an area of high seismic activity called the "Ring of Fire" and is subject to earthquakes which can trigger a tsunami.
The rainy (or monsoon) season in the South Pacific is from November to April, when strong winds, heavy rains, landslides, and disruptions to services could occur.
LGBTI Travelers: The constitution provides that sexual orientation, gender, and gender identity and expression are prohibited grounds for discrimination; however, the right to equality and nondiscrimination may be limited for individuals pursuing adoption, marriage, devolution of property on death and pension, and holding public office.
Fiji law prohibits discrimination in employment based on sexual orientation; there are no laws specifically prohibiting discrimination against lesbian, gay, bisexual, transgender, and intersex (LGBTI) persons in other areas.
In general attitudes toward LGBTI individuals have become more accepting, especially among the young, and articles promoting tolerance are regularly found in the media