Personal Safety
AUTHORITIES IN GABON HAVE EXTENDED THE COUNTRY'S STATE OF EMERGENCY FOR AT LEAST 45 DAYS FROM OCTOBER 4. SEVERAL MEASURES AND RESTRICTIONS PUT IN PLACE TO CURB THE SPREAD OF THE CORONAVIRUS DISEASE (COVID-19) REMAIN IN PLACE AS OF EARLY OCTOBER.  LAND AND SEA BORDER REMAIN CLOSED TO INTERNATIONAL TRAVEL. LIMITED INTERNATIONAL FLIGHT SERVICES HAVE RESUMED. TRAVELERS MUST PRESENT A LETTER OF PERMISSION AND A NEGATIVE COVID-19 TEST TAKEN NO MORE THAN 14 DAYS PRIOR TO ARRIVAL IN GABON. ARRIVALS ALSO FACE A 15-DAY QUARANTINE AT A GOVERNMENT OR APPROVED FACILITY. TRAVELERS FROM CERTAIN COUNTRIES MAY BE REFUSED ENTRY IN RESPONSE TO INTERNATIONAL RESTRICTIONS PLACED ON GABON NATIONALS.  A NIGHTLY 2000-0500 CURFEW REMAINS IN EFFECT. FACEMASKS MUST BE WORN AND AS WELL AS ADHERENCE TO OTHER HYGIENE PROTOCOLS. ADDITIONAL RESTRICTIONS ARE POSSIBLE IN THE COMING WEEKS, PARTICULARLY IF CASES OF COVID-19 RISE.
Note: this page contains basic risk information. For more details, please contact the Risk Services Office at risk@berkeley.edu.
If you are traveling to Gabon on University-related business, please sign up for the University's travel insurance program by going here. For more information on the travel insurance program, please go here.
Because everyone's health is unique, we suggest seeking the advice of a medical professional before traveling internationally. Members of the campus community interested in protecting their health while abroad may schedule an appointment with the University Health Services International Travel Clinic. 
The threat of civil unrest in Gabon is moderate.  Protests occasionally occur in Gabon and sometimes devolve into violence. Most demonstrations are related to labor issues or political developments, such as elections or governmental actions. Protests are most common in Libreville and Port Gentil and occasionally cause significant transportation delays.
Crime generally poses a high threat in Gabon. Criminal activity is most prevalent in urban locations, particularly in the cities of Libreville and Port-Gentil. 
Nonviolent crime poses a high threat to foreign nationals and is widespread in Gabon, particularly in isolated beaches and crowded areas such as markets, transport hubs and tourist areas. Thieves typically target purses, bags, wallets, smartphones, and other electronic devices. These opportunistic crimes can occur anywhere, but especially at major tourist attractions, hotel rooms, on buses, entering and exiting/while in taxis or cars, in restaurants or bars, outside of ATMs/banks. Foreign nationals are typically targeted by criminals due to their perceived wealth.
Crimes against foreign nationals, expatriates, and local staff are more likely to escalate late at night or if the victim attempts to resist. Criminals often act alone or in groups.
Scams pose a moderate threat to foreign nationals in Gabon. Individuals and organized crime groups typically perpetrate this crime, which may include advance-fee scams.
Overall, the threat of violent crime in Gabon is moderate; foreign nationals are sometimes targeted by criminals. Violent crime, including carjacking, armed robbery, assault, and burglary poses the greatest threat in Libreville, Port-Gentil and other urban areas. Criminals in Gabon do not typically use force, but may resort to force if a victim resists; do not resist. 
Gender-based violence and/or discrimination poses a moderate threat to foreign nationals, expatriates, and local staff in Gabon.  Anti-LGBT violence may systemically occur in Gabon. Although there are no legal restrictions on same-sex sexual relations, there are reports of lesbian, gay, bisexual, and transgender (LGBT) discrimination, including in housing and employment. Same-sex couples that publicly express affection may also face harassment from locals.
Legal/Political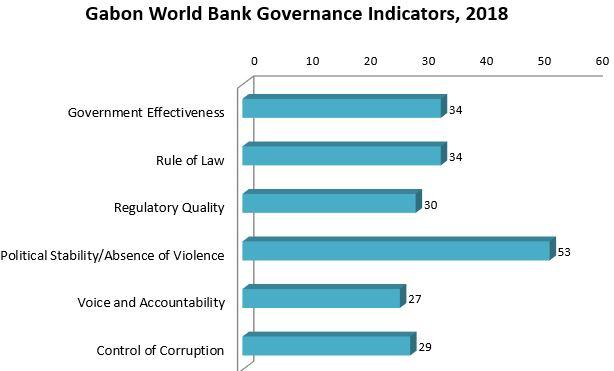 Criminal Penalties: You are subject to local laws. If you violate local laws, even unknowingly, you may be expelled, arrested, or imprisoned.  Furthermore, some laws are also prosecutable in the United States, regardless of local law.
Immigration Violations: U.S. citizens working or residing in Gabon must comply with Gabonese immigration laws. Non-compliance with such laws may be punished with fines and up to six months' imprisonment. You should consult a Gabonese lawyer to assure compliance with immigration and residence laws.
Arrest Notification: If you are arrested or detained, ask police or prison officials to notify the U.S. Embassy immediately. 
Language: The official language of Gabon is French. English is not widely spoken or understood.
Identification: You should always carry identification and proof of legal immigration status in Gabon. Examples of identification include a residence permit (carte de séjour), U.S. passport, or an authenticated photocopy of your U.S. passport's biographic information page, and your Gabonese visa. City hall offices in Gabon can authenticate passport photocopies for a nominal fee.
Photography: Taking photographs of the Presidential Palace, airport, and military or other government buildings is strictly forbidden.
Official Corruption: Official corruption is common, but paying bribes is strongly discouraged and may make you a target for further attempts at securing bribery payments.
LGBTI Travelers: There are no legal restrictions on same-sex sexual relations or the organization of LGBTI events in Gabon. Although there have been no reports of violence against LGBTI persons, discrimination, including in housing and employment, is a problem. Many LGBTI individuals choose to keep their status secret, except in trusted circles. Stigma is a likely factor in preventing the reporting of incidents.