Personal Safety
AS OF NOVEMBER 12, GAMBIAN AUTHORITIES HAVE MAINTAINED EASED RESTRICTIONS AS PART OF EFFORTS TO CURB THE SPREAD OF CORONAVIRUS DISEASE (COVID-19). AUTHORITIES ENDED THE NATIONWIDE NIGHTLY CURFEW, AND ALL MARKETS ARE ALLOWED TO OPERATE 0600-1800.  NONESSENTIAL SHOPS HAVE ALSO RESUMED REGULAR OPERATIONS. AUTHORITIES ALSO RELAXED RESTRICTIONS ON INTERNATIONAL AIR TRAVEL OCTOBER 10.  ALL TRAVELERS MUST PRESENT EVIDENCE OF A NEGATIVE COVID-19 PCR TEST OBTAINED NO MORE THAN 72 HOURS BEFORE ARRIVING IN THE COUNTRY.  TRAVELERS WHO FAIL TO PRODUCE A VALID TEST CERTIFICATE WILL BE QUARANTINED AT A STATE FACILITY AT PERSONAL COST. AUTHORITIES HAVE ALSO REOPENED LAND AND SEA BORDERS. AUTHORITIES COULD REIMPOSE, EXTEND, FURTHER EASE, OR OTHERWISE AMEND ANY RESTRICTIONS WITH LITTLE TO NO NOTICE DEPENDING ON DISEASE ACTIVITY OVER THE COMING WEEKS.
Note: this page contains basic risk information. For more details, please contact the Risk Services Office at risk@berkeley.edu.
If you are traveling to Gambia on University-related business, please sign up for the University's travel insurance program by going here. For more information on the travel insurance program, please go here.
Because everyone's health is unique, we suggest seeking the advice of a medical professional before traveling internationally. Members of the campus community interested in protecting their health while abroad may schedule an appointment with the University Health Services International Travel Clinic. 
The threat of civil unrest in Gambia is moderate.  Protests occasionally occur in Gambia. However, political demonstrations do occur during election periods. Most demonstrations are related to political developments, such as election campaigns. Protests are most common in Banjul and occasionally cause minor transportation delays.
Crime generally poses a moderate threat in Gambia. Criminal activity is most prevalent in urban and tourist locations, particularly within Banjul.
Nonviolent crime poses a moderate threat to foreign nationals, expatriates, and local staff and is concentrated in crowded areas and isolated villages. Thieves typically target purses, bags, wallets, smartphones, and other electronic devices. These opportunistic crimes can occur anywhere, but especially at major tourist attractions, in markets, on ferries, on beaches, on buses, in taxis or cars, in restaurants or bars, and outside of ATMs/banks. Foreign nationals are typically targeted by criminals due to their perceived wealth.
Crimes against foreign nationals, expatriates, and local staff are more likely to escalate late at night or if the victim attempts to resist. Criminals often act in groups.
Scams pose a high threat to foreign nationals in Gambia. Individuals and organized crime groups typically perpetrate this crime, which may include unsolicited business proposals, fake cashier checks for urgent shipments of large quantities of goods, credit card skimming, fraudulent individuals posing as officials and service providers at airports, fake government contracts, and bogus internet friendship, dating, and marriage schemes.
Overall, the threat of violent crime in Gambia is low; foreign nationals are rarely targeted by criminals. Violent crime, including burglaries and assault, poses the greatest threat in Banjul; this may be due to the concentration of low-income communities. Criminals in Gambia do not typically use force, but may resort to force if a victim resists; do not resist. 
Gender-based violence and/or discrimination poses a very high threat to foreign nationals, expatriates, and local staff in Gambia. 
Anti-LGBT violence may occur in Gambia. There are legal restrictions against consensual same-sex relations. Same-sex couples that publicly express affection may face harassment from locals and police; Gambian authorities require landlords and owners of bars, restaurants, and hotels to monitor and report same-sex relations. Some LGBT individuals have been arrested under Gambian law and verbal harassment is common. Political leaders frequently use violent, threatening public rhetoric to discourage LGBT individuals from visiting Gambia. 
Legal/Political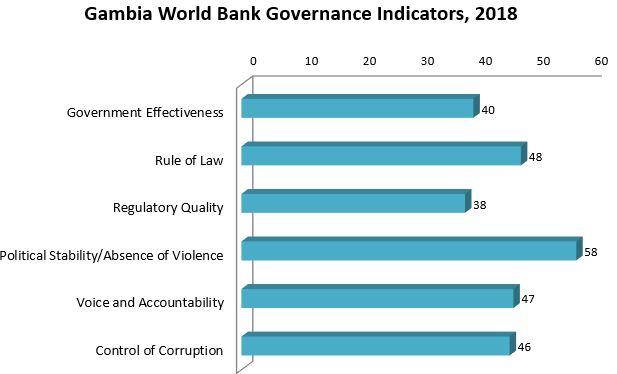 Criminal Penalties: You are subject to local laws. If you violate local laws, even unknowingly, you may be expelled, arrested, or imprisoned. Furthermore, some laws are also prosecutable in the U.S., regardless of local law.
Convictions for possessing, using, or trafficking in illegal drugs can result in long prison sentences. This includes use or possession of marijuana.
Arrest Notification: If you are arrested or detained, ask police or prison officials to notify the U.S. Embassy immediately. 
Dual Nationals: In addition to being subject to all of The Gambia's laws affecting foreigners, dual U.S. - Gambian citizens may be subject to additional provisions of Gambian law. Please inquire at a Gambian embassy or consulate regarding your status before you travel. Gambian police routinely do not recognize dual citizenship and may treat you solely as a Gambian citizen. This is particularly true if you use a Gambian passport rather than a U.S. passport to enter The Gambia.
Medications: Many common medications are available in Gambian pharmacies although you may need to know the European name or brand to find an equivalent product. Medication, such as insulin, requiring refrigeration may be difficult to store as The Gambia is subject to frequent power outages. Import and export of skin-bleaching creams and some medications is strictly regulated. You can face fines up to $2,000 and/or three years imprisonment if you arrive with substances containing one percent or more of: hydroquinone (in any form), hydrocortisone (unless in trace amounts and for specific purposes such as anti-itch products), betamethasone, flucinonide, clobestatol, or clobestatone. For more information, including additional restrictions on importing medications, please contact the nearest Gambian embassy or consulate.
Photography: It is against the law to photograph or film airport security operations, military installations, embassies, or government motorcades. You could be fined, have your photographic equipment confiscated without notice, and risk detention and arrest. Do not take photos of Gambians without their permission.
LGBTI Travelers: Under Gambian law, consensual same-sex sexual relations are illegal. Prison terms range from five years to life imprisonment. Antidiscrimination laws do not protect LGBTI individuals, and there is strong societal discrimination against LGBTI individuals. Gambian authorities have called on landlords and owners of bars, restaurants, and hotels to monitor activities that happen in their environments.