Personal Safety
AUTHORITIES IN GUINEA HAVE EXTENDED THE COUNTRY'S STATE HEALTH EMERGENCY MEASURES FOR 30 DAYS THROUGH AT LEAST MID-DECEMBER AS PART OF PLANS TO CURB THE SPREAD CORONAVIRUS DISEASE (COVID-19). ALL PASSENGERS ARRIVING OR DEPARTING GUINEA MUST PRESENT A NEGATIVE COVID-19 CERTIFICATE FOR A TEST TAKEN AT LEAST FIVE DAYS BEFORE TRAVEL. FACEMASKS ARE MANDATORY FOR ALL TRAVELERS, AND THEY MUST PACK AT LEAST THREE (3) SPARES FOR THE DURATION OF THE JOURNEY. AUTHORITIES WILL SCREEN ALL PASSENGERS BEFORE DEPARTURE. TRAVELERS WHO ARRIVE WITHOUT THE RELEVANT DOCUMENT, WHO SHOW SYMPTOMS OF THE DISEASE, OR WHO TEST POSTITIVE FOR COVID-19 FACE UP TO 14 DAYS QUARANTINE AT A STATE FACILITY.  TRAVELERSS EXITING GUINEA MUST SHOW A NEGATIVE TEST CERTIFICATE TAKEN UP TO THREE DAYS BEFORE DEPARTURE.  AUTHORITIES COULD FURTHER EXTEND THE STATE OF EMERGENCY OR EXPAND ANY COVID-19 RELATED RESTRICTIONS WITH LITTLE TO NO ADVANCE NOTICE.
Note: this page contains basic risk information. For more details, please contact the Risk Services Office at risk@berkeley.edu.
If you are traveling to Guinea on University-related business, please sign up for the University's travel insurance program by going here. For more information on the travel insurance program, please go here.
Because everyone's health is unique, we suggest seeking the advice of a medical professional before traveling internationally. Members of the campus community interested in protecting their health while abroad may schedule an appointment with the University Health Services International Travel.
The threat of civil unrest in Guinea is high.  Protests occur often in Guinea and regularly devolve into violence. Most demonstrations are related to labor, economic conditions, social issues, or political developments, such as election campaigns. Protests are most common in Conakry and often take place in the downtown area. Protests also occur in Labe, Kankan, Kissidougou, Nzerekore and Kindia, and typically cause significant transportation delays. Demonstrations frequently turn violent and degenerate into confrontations between rival protesters, or with security forces.
Crime generally poses a high threat in Guinea. Criminal activity is most prevalent in urban and rural locations, particularly in Mamou, Faranah, Kissidougou, Guekedou, Macenta, Nzerekore, and other areas of Conakry.
Nonviolent crime poses a high threat to foreign nationals, expatriates, and local staff and is widespread in Conakry, particularly in Madina, Niger, and Taouyah markets, crowded areas, and airports. Thieves typically target purses, bags, wallets, smartphones, and other electronic devices. These opportunistic crimes can occur anywhere, but especially at major tourist attractions, around hotels, on buses, while in taxis or cars, in restaurants or bars, and outside banks. Foreign nationals are typically targeted by criminals due to their perceived wealth.

Crimes against foreign nationals, expatriates, and local staff are more likely to escalate late at night or if the victim attempts to resist. Criminals often act alone, in groups or groups of children.
Scams pose a high threat to foreign nationals in Guinea. Individuals and organized crime groups typically perpetrate this crime, which may include credit card skimming, adding digits to bills and moving decimals, adding bogus sales taxes and inflating prices on nonitemized sales records, individuals posing as military officials, advance fee scams, unsolicited business proposals, and bogus internet friendship, dating, and marriage schemes.
Overall, the threat of violent crime in Guinea is moderate; foreign nationals are sometimes targeted by criminals. Violent crime, including carjacking, assault, armed robbery, mugging, and burglary poses the greatest threat in Conakry and some rural areas such as Kankan; this sometimes may be due to the concentration of low-income communities. Criminals in Guinea do not hesitate to use force if a victim resists; do not resist. 
Gender-based violence and/or discrimination poses a high threat to foreign nationals, expatriates, and local staff in Guinea. Anti-LGBT violence may occur in Guinea. There are legal restrictions on consensual same-sex activities; same-sex couples that express affection may face harassment from locals.
Legal/Political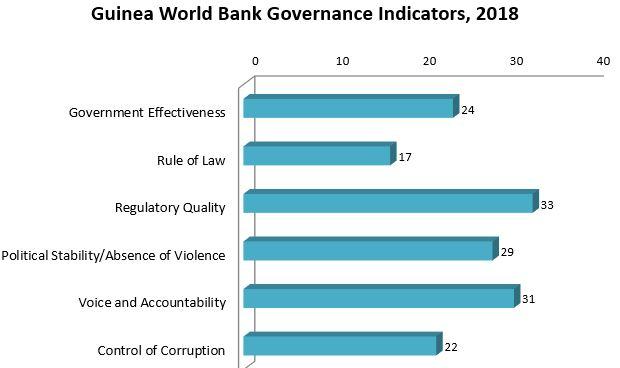 Criminal Penalties: You are subject to local laws. If you violate local laws, even unknowingly, you may be expelled, arrested, or imprisoned. Penalties for possessing, using, or trafficking in illegal drugs in Guinea are severe, and convicted offenders can expect long jail sentences and heavy fines. It is common for criminal cases to take months, if not years, to reach a verdict.
U.S. citizens have been arrested for assault after fighting with police officers who stopped them for questioning. If you are stopped by the police, follow their instructions and request that the U.S. Embassy be notified immediately. Furthermore, some laws are also prosecutable in the U.S., regardless of local law.
Arrest Notification: If you are arrested or detained, ask police or prison officials to notify the U.S. Embassy immediately. 
Customs: Guinean customs authorities may enforce strict regulations concerning the temporary import or export of items such as firearms, antiquities, medications, business equipment, and ivory. You should contact the Embassy of Guinea in Washington, DC for specific information regarding customs requirements.
Photography: Visitors should restrict photography to private gatherings and should obtain explicit permission from the Guinean government before photographing military and transportation facilities, government buildings, or public works. Photographing without permission in any public area may result in arrest or a dangerous confrontation with people who find being photographed offensive.
LGBTI Travelers: Same-sex sexual relations are criminalized in Guinea. Penalties include fines and jail time of up to three years in prison.