Personal Safety
AS OF NOVEMBER 16, AUTHORITIES IN HONDURAS WILL CONTINUE TO LIMIT ALL MOVEMENTS AND BUSINESS OPERATIONS NATIONWIDE TO 0500-2200, AS PART OF THE NATION'S CORONAVIRUS DISEASE (COVID-19) RESPONSE PLAN, UNTIL FURTHER NOTICE. AUTHORITIES REOPENED THE COUNTRY'S AIRPORTS AND LAND BORDER CROSSINGS TO INTERNATIONAL TRAVEL FOLLOWING AN EXTENDED CLOSURE BUT ARE ENFORCING ENHANCED ENTRY REQUIREMENTS FOR ALL TRAVELERS. ALL TRAVELERS MUST PRESENT A NEGATIVE RESULT FROM PCR COVID-19 TEST TAKEN NO MORE THAN 72 HOURS BEFORE DEPARTURE FOR HONDURAS AND A COMPLETED PRE-ARRIVAL (PRECHEQUEO) TRAVEL FORM. TRAVELERS MAY BE SUBJECT TO ADDITIONAL COVID-19 TESTING UPON ARRIVAL. THE USE OF A FACEMASK IS REQUIRED AT ALL TIMES WHILE TRAVELING. AUTHORITIES COULD REIMPOSE, EXTEND, FURTHER EASE, OR OTHERWISE AMEND ANY RESTRICTIONS WITH LITTLE TO NO NOTICE, DEPENDING ON LOCAL DISEASE ACTIVITY.
RECONSIDER TRAVEL TO HONDURAS DUE TO CRIME. SOME AREAS HAVE INCREASED RISK.
DO NOT TRAVEL TO:
GRACIAS A DIOS DEPARTMENT DUE TO CRIME.
Note: this page contains basic risk information. For more details, please contact the Risk Services Office at risk@berkeley.edu(link sends e-mail).
If you are traveling to Honduras on University-related business, please sign up for the University's travel insurance program by going here. For more information on the travel insurance program, please go here.
Because everyone's health is unique, we suggest seeking the advice of a medical professional before traveling internationally. Members of the campus community interested in protecting their health while abroad may schedule an appointment with the University Health Services International Travel Clinic.
The threat of civil unrest in Honduras is high. Protests occur often in Honduras and sometimes devolve into violence. Most demonstrations are related to economic conditions, social issues, and political developments, such as election campaigns. Protests are most common in Tegucigalpa and San Pedro Sula and occasionally cause significant transportation delays.
Criminal activity is most prevalent in urban locations, particularly in parts of Tegucigalpa, San Pedro Sula, and La Ceiba, as well as along the Salvadoran and Guatemalan borders.
Nonviolent crime poses a high threat to foreign nationals, expatriates, and local staff and is widespread throughout the country. Thieves typically target purses, bags, wallets, smartphones, and other electronic devices. These opportunistic crimes can occur anywhere, but especially at tourist attractions, on buses, entering and existing taxis or cars, in restaurants or bars, and outside of ATMs and banks. Beach areas, though typically very tourist-friendly, are at high risk of theft and drug dealing. Travelers should avoid leaving belongings unattended on beaches. Foreign nationals and expatriates are typically targeted by criminals due to their perceived wealth and unfamiliarity with the area. Nonviolent crime generally increases during the Christmas and New Year holidays.
Scams pose a moderate threat to foreign nationals, expatriates, and local staff in Honduras. However, official data is unreliable due to underreporting and poor government recordkeeping. Street hustlers and gangs typically perpetrate this crime. Criminals may claim to be tour guides in order to run scams against travelers.
Overall, the threat of violent crime in Honduras is very high; foreign nationals are sometimes targeted by criminals. Violent crime, including carjacking, homicide, rape, and assault, is widespread; however, Tegucigalpa and San Pedro Sula likely experience the highest per capita rates of crime. High levels of crime are generally found in low-income communities that have elevated rates of drug trafficking activity and drug use. Criminals in Honduras do not hesitate to use force if a victim resists; do not resist. 
Gender-based violence and/or discrimination poses a high threat to foreign nationals, expatriates, and local staff in Honduras. Verbal and sexual harassment affect locals more than foreigners and expatriates. Women walking alone are sometimes verbally harassed; the threat of a physical attack is lower than a verbal one, but assault cannot be ruled out, especially at night and in isolated areas.   Anti-LGBT violence does not systemically occur in Honduras; however, same-sex couples may face aggression or even assault. 
Legal/Political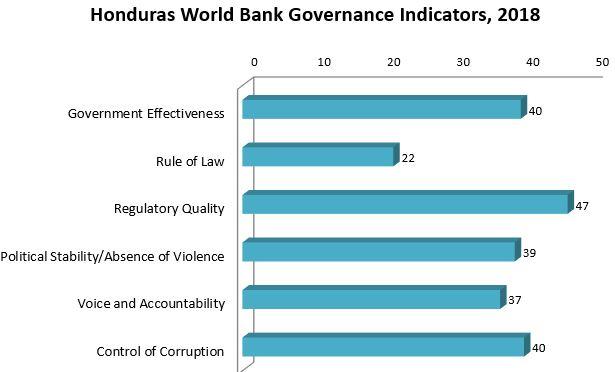 Criminal Penalties: You are subject to local laws. If you violate local laws, even unknowingly, you may be expelled, arrested, or imprisoned.  Furthermore, some crimes are also prosecutable in the United States, regardless of local law. 
Arrest Notification: If you are arrested or detained, ask police or prison officials to notify the U.S. Embassy or Consulate immediately. 
Special circumstances:
Marine Safety and Oversight: Honduran military personnel commonly board private vessels in Honduran territorial waters to verify crew and passenger documentation. 
Criminals have been known to pose as fisherman and commit armed assaults. If your vessel is hailed by a suspicious vessel, contact the U.S. Coast Guard by radio or INMARSAT at (305) 415-6800.
Customs Regulations: Strict regulations apply to the import-export of items such as vehicles, medications, and business equipment.  Honduran law prohibits the export of artifacts from pre-colonial civilizations, as well as certain birds and other flora and fauna.  For specific information, contact the Embassy of Honduras in Washington, DC and see our Customs Regulations. 
Firearms: No one may bring firearms into Honduras, except for diplomats or individuals participating in sporting events who have obtained a firearm permit from the Honduran Ministry of Security or Ministry of Defense prior to travel.  
Adventure Sports: There is little to no oversight of safety standards in Honduras.  You should research service providers to ensure they are using internationally acceptable or certified equipment, guides, safety measures, and instruction.
LGBTI Travelers:There are no legal restrictions on same-sex sexual relations or the organization of LGBTI events in Honduras. However, many activists report that crimes committed against the LGBTI community go unpunished. There have also been cases of police harassment of patrons in LGBTI nightclubs. LGBTI travelers should exercise caution, especially when expressing affection in public.