Personal Safety
HONG KONG HAS INTENSIFIED RESTRICTIONS THROUGH AT LEAST NOVEMBER 26 AMID ONGOING CORONAVIRUS DISEASE (COVID-19) ACTIVITY. AS OF NOVEMBER 15, HONG KONG IS DESIGNATING BANGLADESH, BELIGUM, EITHIOPIA, FRANCE, INDIA, INDONESIA, KAZAKHASTAN, NEPAL, PAKISTAN, THE PHILIPPINES, RUSSIA, SOUTH AFRICA, TURKEY, THE UK AND THE US AS HIGH-RISK AREAS. ALL ARRIVING TRAVELERS MUST UNDERGO COVID-19 TESTING UPON ARRIVAL IN HONG KONG AND AT THE END OF THE QUARANTINE PERIOD, IF APPLICABLE.
THE U.S DEPARTMENT OF STATE ISSUED A TRAVEL ADVISORY FOR HONG KONG EFFECTIVE DECEMBER 20, 2019 TO EXERCISE INCREASED CAUTION DUE TO CIVIL UNREST.  TRAVELERS TO HONG KONG ARE URGED IN THE STRONGEST TERMS TO CONTACT RISK SERVICES AT LEAST TWO WEEKS PRIOR TO DEPARTURE TO MAXIMIZE PERSONAL SAFETY.
EXERCISE INCREASED CAUTION DUE TO THE NOVEL CORONAVIRUS FIRST IDENTIFIED IN WUHAN, CHINA (COVID-19).
Note: this page contains basic risk information. For more details, please contact the Risk Services Office at risk@berkeley.edu.
If you are traveling to Hong Kong on University-related business, please sign up for the University's travel insurance program by going here. For more information on the travel insurance program, please go here
Because everyone's health is unique, we suggest seeking the advice of a medical professional before traveling internationally. Members of the campus community interested in protecting their health while abroad may schedule an appointment with the University Health Services International Travel Clinic. 
The threat of civil unrest in China is moderate. Protests occur often in China and sometimes devolve into violence. Most demonstrations are related to economic conditions, social issues, corruption, and environmental concerns. Protests are most common in major cities and occasionally cause minor transportation delays.
Hong Kong has a moderate level of street crime. The crime that would most likely affect foreigners is nonviolent petty theft, such as pickpocketing or purse-snatching. 
Mobile-phone theft is an increasingly serious problem in Hong Kong and phone robberies are often violent. Criminals often target youth; teenagers represent nearly half of the victims injured or threatened by a weapon during theft. While at bars or nightclubs, keep a close eye on your drinks and food. Never accept drink or food from strangers. Criminals have been known to drug victims in order to rob them after they become incapacitated.
Other types of crime are largely a matter of happenstance. Robberies occur sporadically throughout Hong Kong; authorities have not pinpointed a particular district for high rates of theft. Victims and witnesses who do not resist are rarely harmed. Shoppers buying jewelry are safest patronizing establishments where security precautions, including video monitors, are in place rather than "supermarket" shops that are easy prey for criminal attacks. Criminals have targeted some parks in areas close to the border with mainland China. Police report that it is easy for illegal migrants to hide in country parks despite police patrols. Travel to such parks only in groups and during daylight hours. 
Individuals should keep hotel doors and windows locked at all times. Many thefts occur during housekeeping in hotels. Do not leave valuables in hotel rooms. Lock large personal items in luggage and keep cash, valuables and personal documents in the hotel or room safe. Do not leave any personal property openly displayed in unattended vehicles. Roll up windows, lock doors and activate the theft-deterrent system, if you have one. If possible, park in a well-lit, guarded lot.
Carry picture identification at all times. Much crime in Hong Kong is blamed on members of triads, traditional Chinese secret societies that are often involved in organized crime. Local authorities believe almost one-third of the estimated 60 triads in Hong Kong are involved in criminal activities ranging from theft rings to extortion rackets. Triads are also active in legitimate enterprises, such as the property market and public transportation. Although triad membership is reportedly on the rise, the vast majority of foreigners who visit or reside in Hong Kong will never knowingly come into contact with a triad member. 
Legal/Political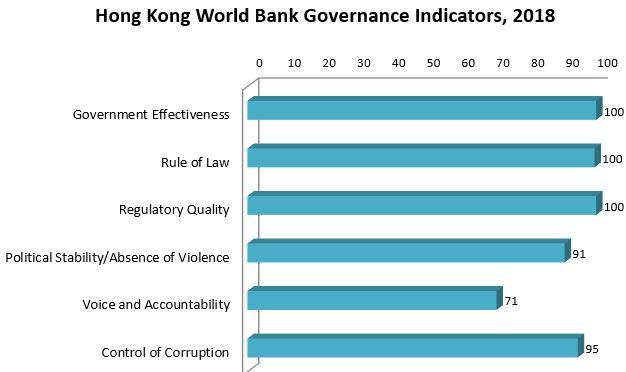 Criminal Penalties: You are subject to local laws. If you violate local laws, even unknowingly, you may be expelled, arrested, or imprisoned. 
Drugs: Penalties for possessing, using, or trafficking in illegal drugs in Hong Kong are severe.
Identification: Police have the right to detain you for questioning if you are not carrying your passport.
Furthermore, some laws are also prosecutable in the United States, regardless of local law. 
Arrest Notification: If you are arrested or detained, ask police or prison officials to notify the U.S. Consulate General immediately. Hong Kong authorities regularly notify the Consulate if they know that a U.S. citizen has been detained or arrested. 
SPECIAL CIRCUMSTANCES:
Controlled Items: Hong Kong customs authorities enforce strict regulations concerning controlled items you might be carrying while transiting Hong Kong (temporary importation or exportation). Hong Kong International Airport (HKG) security routinely and thoroughly screens any luggage loaded onto an aircraft in Hong Kong, whether belonging to a departing or transiting passenger. Discovery of weapons or ammunition of any kind – including mace, pepper spray, stun guns, bullets, air gun pellets, switch blades, knuckle-dusters and other self-protection weapons - during this screening will be referred to the police for investigation, leading to arrest and detention.
If you bring controlled items into Hong Kong without the necessary Hong Kong documents, you may be prosecuted, and the goods may be seized. The penalty for trafficking in dangerous drugs can be life imprisonment and a heavy fine. Among the other items that you must declare to customs officials are liquors, tobacco, cigarettes and cigars, methyl alcohol, and merchandise imported for commercial purposes. There are no currency restrictions for travelers.
The following is a non-exhaustive list of controlled and/or prohibited items:
dangerous drugs
psychotropic substances
controlled chemicals
antibiotics
arms
ammunition
weapons
fireworks
strategic commodities
rough diamonds
animals
plants
endangered species
telecommunication equipment
game
meat
poultry
eggs
powdered formula.
Please visit the website of the Hong Kong Department of Customs and Excise for specific information regarding Hong Kong customs requirements.
LGBTI Travelers: There are no legal restrictions on same-sex sexual relations or the organization of LGBTI events in Hong Kong.