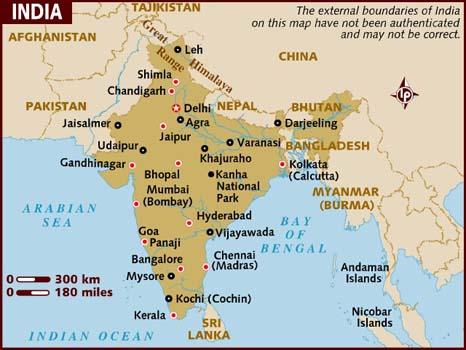 Compliance/Financial Considerations
If you intend to do any of the following in India, please contact Risk Services at risk@berkeley.edu or 642-5141:
Hire a local to work for you as an employee
Purchase or lease office or research space
Purchase or lease an automobile
Establish a long-term (over 90 days) or ongoing project
Conduct a clinical trial
U.S. GOVERNMENT COMPLIANCE CONSIDERATIONS
Foreign activities may trigger many U.S. laws, including:
Import Controls
Export Controls
Tax Reporting
Foreign Bank Account Reporting
Country Embargoes and Targeted Sanctions
Foreign Corrupt Practices Act
Anti-Boycott Laws
Import Controls. UC employees must adhere to U.S. import requirements, and may need to enlist the services of a customs broker, especially for shipments arriving by sea and subject to the Importer Security Filing 71730, also known as ISF 10+2.
Export Controls. Export controls may apply to advanced software and technology, research data, and other sensitive assets. UC's Export Compliance FAQ contains useful information and can be found here.  Go here for the University of California plan for compliance with federal export controls. If you plan on taking or sending potentially export-controlled materials to India, consult the campus Research Administration Compliance Office at 642-0120.
Tax Reporting. The University and its employees may be taxed in foreign countries. The tax implications for operating in India may be found at the Internal Revenue Service's United States-India Income Tax Convention. For further clarification, contact the Controller's Office at:
Foreign Bank Account Reporting. The U.S. Treasury Department requires U.S. citizens with a financial interest in or signatory authority over a financial account in a foreign country, where accounts exceed $10,000 at any point during a calendar year, to report such accounts on a Report of Foreign Bank and Financial Accounts (FinCen Report 114). Those needing to complete the form should contact the Controller's Office at cashiers@berkeley.edu or 643-9803 for assistance. An IRS 1040 Schedule B form (Part III–Foreign Accounts and Trusts) must be filed by the signatory for any foreign bank account, regardless of the account balance.
Country Embargoes and Targeted Sanctions. In general, collaborations between University personnel and scholars at foreign institutions or organizations do not require export licenses unless they involve export-controlled or -restricted research or involve scholars in sanctioned countries. Before engaging in an international collaboration, the University needs to determine whether export licenses are required and to verify that the foreign collaborator is not blocked or sanctioned. The Office of Foreign Assets Control (OFAC) is responsible for enforcing all U.S. embargoes and sanctions. Depending on each country's embargo or sanction program, activities may be prohibited without specific authorization or license. UC's International Collaborations webpage contains additional information on this topic.   
The Foreign Corrupt Practices Act (FCPA) is intended to stop bribery. It prohibits offering to pay, paying, promising to pay, or authorizing the payment of money or anything of value to a foreign official. The term "foreign official" generally includes any employee or contractor of a foreign government, and may include individuals employed by foreign universities. It is also unlawful to make a payment to a third party knowing that all or part of the payment will go to a foreign official. For more information, review the federal government's Resource Guide to the U.S. Foreign Corrupt Practices Act. If you need further clarification, contact the UC Berkeley Office of Legal Affairs at 642-7122.  Transparency International's 2018 survey of perceived public sector corruption rated India at 41 out of 100 (78th out of 180 countries reviewed, i.e. prone to corruption).
Anti-Boycott Laws.  The U.S. Department of Commerce is responsible for oversight of laws prohibiting individuals and entities from participating in boycotts not approved or sanctioned by the U.S. government. The Export Administration Act requires that requests to participate in such boycotts or to conduct activities in any of the boycotting countries be formally reported to the Department of Commerce and/or IRS.
For other compliance-related issues, refer to UC's International Compliance webpage.  
ADDITIONAL CONSIDERATIONS FOR DOING BUSINESS INTERNATIONALLY
Foreign Bank Accounts. Employees wishing to open a foreign bank account should contact the Controller's Office at cashiers@berkeley.edu or 643-9803. Requests to open accounts must be made through the Office of the President's Banking and Treasury Services Group by the Chancellor or the Chancellor's designee. 
Real Estate Agreements. Only employees with delegated authority to sign contracts on behalf of The Regents may enter into agreements, leases, or other contracts.  Foreign affiliates or operations must submit to the Real Estate Services Office property management agreements, personal property leases, or contracts with a term longer than one year or in an amount greater than $25,000 per year. The campus then seeks approval from the University president or designee. For more information, consult the Guidelines for the Establishment and Operation of Foreign Affiliate Organizations and Foreign Operations
Articles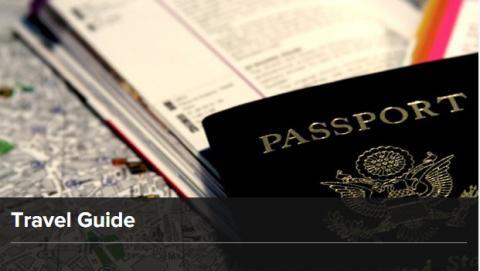 Personal Safety
INDIA IS ALLOWING INBOUND INTERNATIONAL TRAVELERS TO SUBMIT A NEGATIVE CORONAVIRUS DISEASE (COVID-19) TEST TO AVOID QUARANTINE AS OF NOVEMBER 11. OFFICIALS REQUIRE TRAVELERS TO SUBMIT THE RESULTS ONLINE WITHIN 72 HOURS OF DEPARTURE OR SUBMIT THE RESULTS AFTER BEING TESTED AT AN AIRPORT TESTING FACILITY.  TESTING FACILITIES ARE LOCATED AT AIRPORTS SERVING MUMBAI, DELHI, HYDERABAD, AND COCHIN.  ADDITIONAL MODIFICATIONS TO MEASURES COULD BE INTRODUCED IN THE COMING DAYS, ESPECIALLY IF THE NUMBER OF IN-COUNTRY CASES INCREASES.
Note: this page contains basic risk information. For more details, please contact the Risk Services Office at risk@berkeley.edu(link sends e-mail).
If you are traveling to India on University-related business, please sign up for the University's travel insurance program by going here. For more information on the travel insurance program, please go here.
Because everyone's health is unique, we suggest seeking the advice of a medical professional before traveling internationally. Members of the campus community interested in protecting their health while abroad may schedule an appointment with the University Health Services International Travel Clinic
Quality health care is available in many Indian cities, but lower-quality health care is the norm elsewhere. Doctors tend to be well-trained, but facilities often lack equipment and support staff. There are only 60 physicians per 100,000 people in India, one-quarter the ratio in the U.S. For a public ambulance, dial 102 in Mumbai and Delhi, 100 or 1066 in Chennai. Ambulance service is unreliable. Private ambulance service or ambulance service arranged by a hospital is a better option. Local traffic usually does not yield to emergency vehicles.
Air pollution is a major problem in Ludhiana, Kanpur, Delhi, Lucknow, Indore, Agra, and Kolkata. If you have a chronic respiratory condition such as asthma, please consult a medical professional prior to your trip and carry appropriate medications.
Water quality in India is poor. Visitors should use well-recognized brands of bottled water whenever possible. Many areas, including Delhi and Mumbai, suffer from water shortages and may provide water from public taps only a few hours a day. Well water is often naturally contaminated with arsenic at levels many times higher than acceptable World Health Organization standards. Affected areas include districts of Assam, Madhya Pradesh, Jharkhand, Chhattisgarh, and Bihar. In Punjab, scientists have found high levels of arsenic and mercury in the water.
Restaurants and other food handlers are not subject to health regulations, so all food should be thoroughly cooked. Meat is often not refrigerated and may cause illness despite cooking. All raw fruits and vegetables should be peeled, cooked, or thoroughly cleaned and soaked for 15 minutes in a disinfecting solution before eating.
Police professionalism varies widely and is often poor. Local police departments struggle with understaffing, lack of infrastructure, inadequate access to intelligence, and outmoded equipment. Response to emergencies is usually slow.
Sexual harassment, sometimes called "eve-teasing," is common in India. Harassment is most likely on crowded city streets, trains, and buses. To protect women from harassment and sexual crimes, female-only trains and buses are available in some urban areas. Foreign women may draw unwanted attention, but if they restrict their travels to upscale areas they usually avoid harassment. Please note that Indian police may refuse to take a report of sexual harassment. Such crimes should be reported to the American embassy in addition to the police.
Foreigners have been targeted for kidnapping in Jammu and Kashmir. Kidnap gangs are highly professional, with members sometimes taking jobs as salesmen or utility workers to get near their targets.
Terrorism is a concern in much of India. Bombings have occurred in nearly all major cities, including Bengaluru (Bangalore), Delhi, Hyderabad, Mumbai, and Pune. Targets include markets, trains, train stations, and religious sites. In 2008 terrorists purportedly working at the direction of Pakistani intelligence (the ISI) attacked several Mumbai landmarks popular with foreigners, including the Taj Mahal Palace and Tower, a five-star hotel.
Legal/Political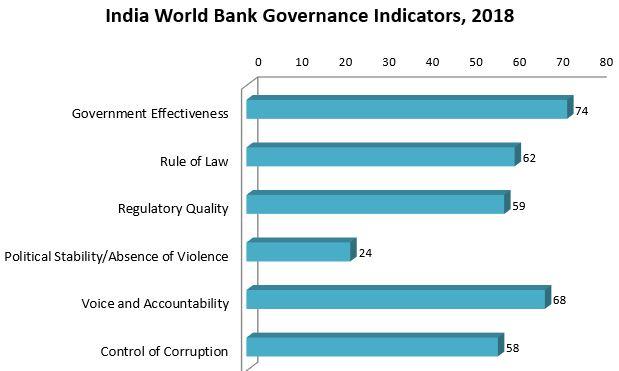 Criminal Penalties: You are subject to local laws. If you violate local laws, even unknowingly, you may be expelled, arrested, or imprisoned.  Furthermore, some activities are crimes under U.S. law and can be prosecuted in the U.S. regardless of whether they are allowed under local law.  
Arrest Notification: If you are arrested or detained, ask police or prison officials to notify the U.S. Embassy immediately. 
Alcohol: Each of India's states has independent regulations concerning alcohol purchase and consumption. Legal drinking ages range from 18 to 25 and can vary by beverage type. Some states permit alcohol use for medicinal purposes only, others require you to hold a permit to buy, transport, or consume alcohol. Penalties for violation can be harsh.
Drugs:  Several U.S. citizens have been arrested at Indian airports for attempting to smuggle illegal drugs from India.  All claimed that they did not realize they were carrying narcotics.  Never transport or mail packages that do not belong to you and maintain direct control of your luggage at all times.
Beef and Cow Hide: Several states in India impose various types of prohibition on beef.  In some rural areas, cow protection vigilantes have attacked people they suspected of selling or consuming beef, or possessing items made with cow hide.
Customs restrictions: Before traveling to or from India, you are urged to inspect all bags and clothing thoroughly to ensure they do not inadvertently contain prohibited items. Several U.S. citizens have been arrested or detained when airport security officials discovered loose ammunition (even spent individual bullets and casings) or weapons in their luggage. If you are found to have loose ammunition or bullets (including empty bullet shells used in souvenirs) on your person or in your bags, you could be charged with violation of the Indian Arms Act, incarcerated, and/or deported from India.
LGBTI Rights: An 1861 colonial-era law, known as Section 377 of India's penal code, makes same-sex sexual acts illegal in India, and a December 2013 Indian Supreme Court ruling confirmed the law.  Although prosecution under Section 377 is rare, LGBTI visitors may wish to avoid drawing attention.