Personal Safety
IRANIAN AUTHORITIES ARE TIGHTENING RESTRICTIONS IN TEHRAN AND APPROXIMATELY 100 OTHER 'RED' CITIES STARTING NOVEMBER 21 TO CURB THE SPREAD OF CORONAVIRUS DISEASE (COVID-19).  ALL INTERCITY TRAVEL AND TRAFFIC WITHIN THE CITIES FROM 2100-0400, WILL BE BANNED.  TRAVELERS TO IRAN, BOTH CITIZENS AND FOREIGN NATIONALS, MUST SUBMIT A NEGATIVE COVID-19 TEST TAKEN WITHIN THE PREVIOUS 96 HOURS BEFORE BOARDING. AUTHORITIES WILL DENY ENTY TO FOREIGN NATIONALS ARRIVING WITHOUT A NEGATIVE COVID-19 TEST. IRANIAN AUTHORITIES COULD REIMPOSE, EXTEND, FURTHER EASE, OR OTHERWISE AMEND ANY RESTRICTIONS WITH LITTLE TO NO NOTICE DEPENDING ON DISEASE ACTIVITY OVER THE COMING WEEKS.
THE U.S. STATE DEPARTMENT ISSUED A DO NOT TRAVEL ADVISORY FOR IRAN EFFECTIVE JANUARY 10, 2018 DUE TO ARBITRARY ARREST AND DETENTION OF U.S. CITIZENS. TRAVELERS TO IRAN ARE URGED IN THE STRONGEST TERMS TO CONTACT RISK SERVICES AT LEAST TWO WEEKS PRIOR TO DEPARTURE TO MAXIMIZE PERSONAL SAFETY.
Legal/Political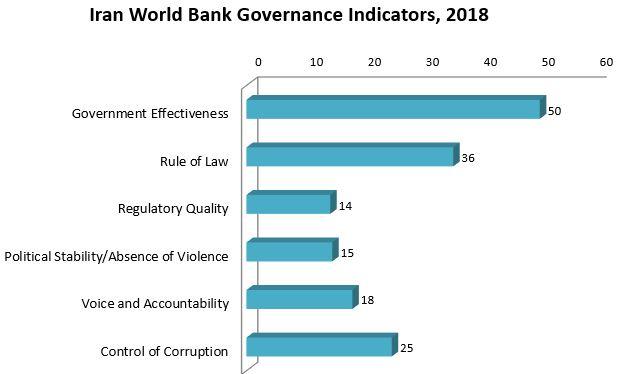 Criminal Penalties: While you are traveling in Iran, you are subject to its laws even though you are a U.S. citizen. U.S. citizens in Iran who violate Iranian laws, even unknowingly, including laws unfamiliar to Westerners, may be expelled, arrested, imprisoned (long prison terms and solitary confinement are common), or subject to other punishments depending on the crime including execution, amputation, flogging, blinding, stoning, and fines.  
Carry a copy of your U.S. passport (biodata page and page with Iranian visa) and some other form of identification with you at all times so that, if questioned by local officials, proof of U.S. citizenship is readily available.
If you are arrested while in Iran, request that the police and prison officials notify the Foreign Interests Section at the Swiss Embassy in Tehran immediately to ensure that the United States is aware of your circumstances. Under Iranian law, detainees may also request legal representation, although the authorities often fail to allow timely access to an attorney according to the Department of State's 2017 edition of the Country Reports on Human Rights Practices.
Some laws are also prosecutable in the U.S., regardless of local law. For examples, see our website on crimes against minors abroad and the Department of Justice website.
Iran-U.S. Claims Tribunal: The Iranian government reportedly has the names of all individuals who filed claims against Iran at the Iran-U.S. Claims Tribunal at The Hague pursuant to the 1981 Algerian Accords. In addition, the Iranian government reportedly has compiled a list of the claimants who were awarded compensation in the Iran Claims Program administered by the Foreign Claims Settlement Commission. The Iranian government has allegedly been targeting award-holders who travel to Iran. It has been reported that upon some claimants' entry into Iran, Iranian authorities have questioned them as to the status of payment of their respective awards with a view to recouping the award money. The Iranian government has also reportedly threatened to prevent U.S. claimants who visit Iran from departing the country until they make arrangements to repay their award either in part or its entirety.
Dual Nationality: Iran considers dual nationals to be solely Iranian citizens. Dual nationals sometimes have their U.S. passports confiscated and may be denied permission to leave Iran, or encounter other problems with Iranian authorities. Likewise, Iranian authorities may deny dual nationals access to the Foreign Interests Section in Tehran. Refer to the above section entitled "Entry/Exit Requirements" for additional information concerning dual nationality.
U.S. citizens who also possess Iranian citizenship are subject to laws that impose special obligations on citizens of Iran, such as military service or taxes. Iranian-citizen males aged 18-34 are required to perform military service, unless exempt. This requirement includes Iranian-Americans, even those born in the United States. Young men who have turned 17 years of age will not be allowed to leave Iran without completing their military service.
Codes of Behavior and Dress: Islamic law is strictly enforced in Iran. Alcohol is forbidden. Women must wear a headscarf and a long jacket that covers the arms and upper legs while in public. Men may be required to wear long pants and cannot go bare-chested or wear tank tops, especially near religious sites or in conservative areas. There may be additional dress requirements at certain religious sites. Consult a guide book on Iran to determine how to dress and behave properly and respectfully. During the holy month of Ramadan, you should generally observe the Muslim tradition of not eating, drinking, or smoking in public from sunrise to sunset each day, though there are exemptions for foreign travelers who eat in hotel restaurants. In general, it is best to ask before taking photographs of people. Hobbies like photography and those involving the use of binoculars (e.g., bird-watching) can be misunderstood and may cause trouble with security officials.
Communication: Pre-paid overseas calling cards are available at most newsagents. The Internet is widely used in Iran. There are Internet cafes in most hotels; however, usage may be monitored. The Iranian government blocks access to social media such as Facebook, Twitter, and YouTube.
Sanctions: U.S. government economic sanctions prohibit most economic activity between U.S. citizens and Iran. In general, unless licensed by the U.S. Department of Treasury's Office of Foreign Assets Control (OFAC), goods, technology, or services may not be exported, re-exported, sold or supplied, directly or indirectly, from the United States or by a U.S. citizen, wherever he or she is located, to Iran or the Government of Iran. With limited exceptions, goods or services of Iranian origin may not be imported into the United States, either directly or through third countries.
On May 8, 2018, the President announced his decision to cease the United States' participation in the Joint Comprehensive Plan of Action (JCPOA), and to begin re-imposing the U.S. nuclear-related sanctions that were lifted to effectuate the JCPOA sanctions relief, following a wind-down period. OFAC has posted to its website additional frequently asked questions (FAQs) that provide guidance on the sanctions that are to be re-imposed and the relevant wind-down periods.