Personal Safety
AUTHORITIES IN KAZAKHSTAN HAVE TIGHTENED LOCALIZED RESTRICTIONS AND INTERNATIONAL TRAVEL AS OF NOVEMBER 5 IN RESPONSE TO INCREASING CORONAVIRUS DISEASE (COVID-19) ACTIVITY. AUTHORITIES HAVE EXTENDED THE SUSPENSION OF THE VISA-FREE TRAVEL REGIME UNTIL MAY 1, 2021. AUTHORITIES CONTINUE TO MAINTAIN INTERNATIONAL TRAVEL RESTRICTIONS. PROTECTIVE FACEMASKS AND SOCIAL DISTANCING REQUIRED IN PUBLIC. AUTHORITIES COULD REIMPOSE, EXTEND, FURTHER EASE OR OTHERWISE AMEND ANY RESTRICTIONS WITH LITTLE TO NO NOTICE DEPENDING ON DISEASE ACTIVITY OVER THE COMING WEEKS.
Note: this page contains basic risk information. For more details, please contact the Risk Services Office at risk@berkeley.edu.
If you are traveling to Kazakhstan on University-related business, please sign up for the University's travel insurance program by going here. For more information on the travel insurance program, please go here.
Because everyone's health is unique, we suggest seeking the advice of a medical professional before traveling internationally. Members of the campus community interested in protecting their health while abroad may schedule an appointment with the University Health Services International Travel.
The threat of civil unrest in Kazakhstan is low. Protests rarely occur in Kazakhstan and seldom devolve into violence. Most demonstrations are related to economic conditions or political developments. Protests are most common in Almaty and the western Mangystau region, and occasionally cause minor transportation delays.
Crime generally poses a moderate threat in Kazakhstan.  Criminal activity is most prevalent in the western provinces of Atyrau and Aktau, and large cities such as Almaty and Qaragandy.
Nonviolent crime poses a moderate threat to foreign nationals and is concentrated in heavily populated tourist areas and on public transport. Thieves typically target luggage, wallets, purses, home and car theft, and smartphones. These opportunistic crimes can occur anywhere, including on trains, at airports, and on other forms of public transportation. Foreign nationals are typically targeted by criminals when the opportunity is right or the victims are perceived to be wealthy. Crimes against foreign nationals are more likely to escalate late at night. Criminals often act in groups.
Scams pose a moderate threat to foreign nationals in Kazakhstan. Official data is not reliable due to poor government recordkeeping. Criminals are known to impersonate the police.
Overall the threat of violent crime in Kazakhstan is moderate; foreign nationals are sometimes targeted by criminals. Violent crime, including assault and theft, poses the greatest threat in Atyrau and Aktau in western Kazakhstan, and in Astana and Almaty.
Gender-based violence and/or discrimination poses a moderate threat to foreign nationals and a high threat to local staff in Kazakhstan. Domestic abuse is common. Anti-LGBTQ violence does systemically occur in Kazakhstan. The lesbian, gay, bisexual, transgender, and queer (LGBTQ) community faces attacks and little protection from the government; homophobia is widespread.
Legal/Political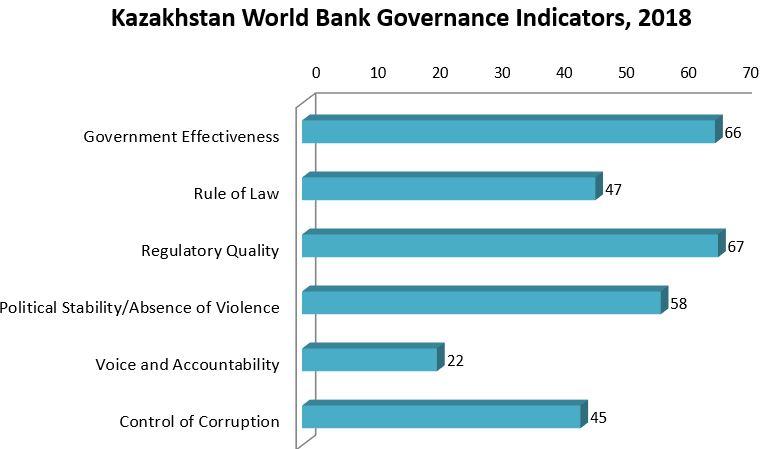 You must obey all laws in Kazakhstan.
If you violate them, even without knowing you did, you may be expelled, arrested, or imprisoned.
Penalties for possessing, using, or trafficking in illegal drugs in Kazakhstan are severe, and convicted offenders can expect long jail sentences and heavy fines.
You may be taken in for questioning if you don't have your passport with you or if you take pictures of certain buildings or other sensitive infrastructure.
Kazakhstan has a zero-tolerance policy for driving under the influence of alcohol. You can be detained immediately if you are driving under the influence of alcohol.
Some laws are also prosecutable in the U.S., regardless of local law. F
Arrest: If you are arrested or detained, ask police or prison officials to notify the Embassy or Consulate immediately. 
LGBTI Travelers: There are no specific legal restrictions on same-sex sexual relations or the organization of Lesbian, Gay, Bisexual, Transgender, and Intersex (LGBTI) events in Kazakhstan. Negative social attitudes towards LGBTI persons are widespread, and local LGBTI persons are sometimes subject to physical and verbal abuse, as well as unwanted attention from police.