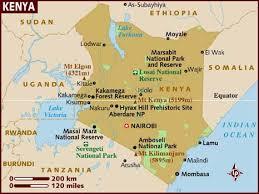 Compliance/Financial Considerations
If you intend to do any of the following in Kenya, please contact Risk Services at risk@berkeley.edu(link sends e-mail) or 642-5141:
Hire a local to work for you as an employee
Purchase or lease office or research space
Purchase or lease an automobile
Establish a long-term (over 90 days) or ongoing project
Conduct a clinical trial
U.S. GOVERNMENT COMPLIANCE CONSIDERATIONS
Foreign activities may trigger many U.S. laws, including:
Import Controls
Export Controls
Tax Reporting
Foreign Bank Account Reporting
Country Embargoes and Targeted Sanctions
Foreign Corrupt Practices Act
Anti-Boycott Laws
Import Controls. UC employees must adhere to U.S. import requirements and may need to enlist the services of a customs broker, especially for shipments arriving by sea and subject to the Importer Security Filing 71730(link is external), also known as ISF 10+2.
Export Controls. Export controls may apply to advanced software and technology, research data, and other sensitive assets. UC's Export Compliance FAQ contains useful information and can be found here(link is external).  Go here(link is external) for the University of California plan for compliance with federal export controls. If you plan on taking or sending potentially export-controlled materials to Kenya, consult the campus Research Administration Compliance Office(link is external) at 642-0120.
Tax Reporting. The University and its employees may be taxed in foreign countries. The United States does not have a tax treaty with Kenya. For more information about the tax implications of operating in Kenya, contact the Controller's Office at:
Foreign Bank Account Reporting. The U.S. Treasury Department requires U.S. citizens with a financial interest in or signatory authority over a financial account in a foreign country, where accounts exceed $10,000 at any point during a calendar year, to report such accounts on a Report of Foreign Bank and Financial Accounts(link is external)(FinCen Report 114(link is external)). Those needing to complete the form should contact the Controller's Office at cashiers@berkeley.edu(link sends e-mail) or 643-9803 for assistance. An IRS 1040 Schedule B form (Part III–Foreign Accounts and Trusts) must be filed by the signatory for any foreign bank account, regardless of the account balance.
Country Embargoes and Targeted Sanctions. In general, collaborations between University personnel and scholars at foreign institutions or organizations do not require export licenses unless they involve export-controlled or -restricted research or involve scholars in sanctioned countries. Before engaging in an international collaboration, the University needs to determine whether export licenses are required and to verify that the foreign collaborator is not blocked or sanctioned. The Office of Foreign Assets Control(link is external) (OFAC) is responsible for enforcing all U.S. embargoes and sanctions. Depending on each country's embargo or sanction program, activities may be prohibited without specific authorization or license. UC's International Collaborations(link is external) webpage contains additional information on this topic.   
The Foreign Corrupt Practices Act (FCPA) is intended to stop bribery. It prohibits offering to pay, paying, promising to pay, or authorizing the payment of money or anything of value to a foreign official. The term "foreign official" generally includes any employee or contractor of a foreign government and may include individuals employed by foreign universities. It is also unlawful to make a payment to a third party knowing that all or part of the payment will go to a foreign official. For more information, review the federal government's Resource Guide to the U.S. Foreign Corrupt Practices Act.(link is external) If you need further clarification, contact the UC Berkeley Office of Legal Affairs(link is external) at 642-7122.  Transparency International's 2018 survey of perceived public sector corruption rated Kenya at 27 out of 100 (144h out of 180 countries reviewed, i.e. corrupt).
Anti-Boycott Laws.  The U.S. Department of Commerce(link is external) is responsible for oversight of laws prohibiting individuals and entities from participating in boycotts not approved or sanctioned by the U.S. government. The Export Administration Act(link is external) requires that requests to participate in such boycotts or to conduct activities in any of the boycotting countries be formally reported to the Department of Commerce and/or IRS.
For other compliance-related issues, refer to UC's International Compliance(link is external) webpage.  
ADDITIONAL CONSIDERATIONS FOR DOING BUSINESS INTERNATIONALLY
Foreign Bank Accounts. Employees wishing to open a foreign bank account should contact the Controller's Office at cashiers@berkeley.edu(link sends e-mail) or 643-9803. Requests to open accounts must be made through the Office of the President's Banking and Treasury Services Group(link is external) by the Chancellor or the Chancellor's designee. 
Real Estate Agreements. Only employees with delegated authority to sign contracts on behalf of The Regents may enter into agreements, leases, or other contracts.  Foreign affiliates or operations must submit to the Real Estate Services Office(link sends e-mail) property management agreements, personal property leases, or contracts with a term longer than one year or in an amount greater than $25,000 per year. The campus then seeks approval from the University president or designee. For more information, consult the Guidelines for the Establishment and Operation of Foreign Affiliate Organizations and Foreign Operations(link is external).
Articles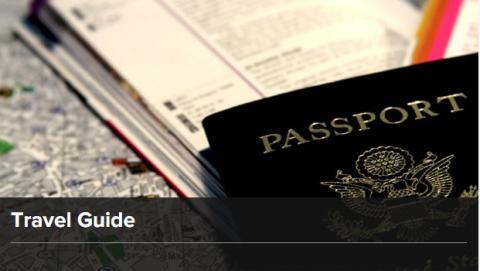 Personal Safety
AUTHORITIES IN KENYA HAVE EXTENDED THE NATIONWIDE NIGHTLY CURFEW THROUGH JANUARY 3 AS PART OF THE COUNTRY'S EFFORTS TO CURB THE SPREAD OF THE CORONAVIRUS DISEASE (COVID-19). AUTHORITIES HAVE ALSO SHORTENED THE CURFEW HOURS TO 2200-0400; PREVIOUS CURFEW HOURS WERE 2300-0400. INTERNATIONAL COMMERCIAL PASSENGER FLIGHTS ARE OPERATING.  PASSENGERS MUST PRODUCE PROOF OF HAVING TESTED NEGATIVE FOR COVID-19 USING A PCR TEST TAKEN NO MORE THAN 96 HOURS BEFORE ARRIVAL. IN ADDITION, TRAVELERS MUST NOT EXHIBIT COVID-19 SYMPTOMS. INTERNATIONAL ARRIVALS MAY BE REQUIRED TO QUARANTINE FOR 14 DAYS EITHER AT A GOVERNMENT DESIGNATED FACILITY OR AT THEIR HOME, IF KENYAN AUTHORITIES DEEM SUCH ISOLATION NECESSARY. AUTHORITIES COULD REIMPOSE, EXTEND, FURTHER EASE, OR OTHERWISE AMEND ANY RESTRICTIONS WITH LITTLE TO NO NOTICE DEPENDING ON DISEASE ACTIVITY OVER THE COMING WEEKS.
EXERCISE INCREASED CAUTION IN KENYA DUE TO CRIME, TERRORISM, AND KIDNAPPING.  SOME AREAS HAVE INCREASED RISK.
DO NOT TRAVEL TO:
KENYA-SOMALIA BORDER AND SOME COASTAL AREAS DUE TO TERRORISM.

AREAS OF TURKANA COUNTY DUE TO CRIME.
Note: this page contains basic risk information. For more details, please contact the Risk Services Office at risk@berkeley.edu(link sends e-mail)(link sends e-mail)(link sends e-mail)(link sends e-mail)(link sends e-mail)(link sends e-mail).
Quality health care is available in Nairobi, but health care in Mombasa and rural Kenya is substandard. Serious illness may require medical evacuation.
Kenya's public ambulance system is poorly equipped and unreliable, so use of a private ambulance or other private transportation is preferable.
Kenya is considered high-risk for cholera, hepatitis-A, tuberculosis, and yellow fever. Visitors also risk contracting malaria, sleeping sickness, and leishmaniasis. Dengue fever and west nile virus are risks around Lake Victoria. Pre-trip immunizations are strongly recommended.
If you need medication, bring enough to last the duration of your stay and be prepared to show a copy of your prescription. Some medications and devices may require authorization before they are brought into the country, and Kenyan approval may take time. Refills are available in larger cities, but counterfeit pharmaceuticals are a problem and some pharmacies sell outdated or expired drugs. Strategies for Enhancing Access to Medicines (SEAM, supported by the Gates Foundation) and the Sustainable Healthcare Enterprise Foundation (SHEF) sponsor well-regulated pharmacies.
Water in Kenya is frequently contaminated with sewage. Drink only known brands of bottled water, or boil or treat (with chlorine or iodine tablets) and filter your water. Avoid contact with Lake Victoria, which not only contains sewage but heavy metals and parasites carrying schistosomiasis.
Eat only well-cooked food served hot. Avoid local seafood, as rivers, lakes, and streams contain high levels of pesticides and heavy metals. Shellfish are often contaminated with bacteria or viruses. Maize products may contain aflatoxins (molds) and should be avoided, especially if they have a bitter taste. This includes ugali, the national dish, and bussa, a popular beverage. Consume only pasteurized milk or dairy products, canned or powdered milk, and cured cheeses.
Crime is a serious risk in Kenya, particularly in Nairobi and Mombasa. Risks range from grab-and-run thefts to violent home invasions. Touristed areas attract petty thieves. Carjackings and highway banditry are common and often violent. The public buses known as matatus are also dangerous. If you cannot avoid motorized transport, limit travel to daylight hours and hire a private car with a professional driver. Taxis and shuttles hired through hotels are generally reliable, but you should not allow the driver to pick up additional passengers.
Although terrorist acts are unusual, Kenya has suffered several attacks in recent years, most notably the assault on the Westgate Shopping Mall on September 21, 2013, in which 67 people were killed and another 175 wounded.
Outside Nairobi and Mombasa, Kenyan police generally lack training and resources and may solicit bribes, especially at security checkpoints. If you need emergency assistance, contact the American embassy.
Legal/Political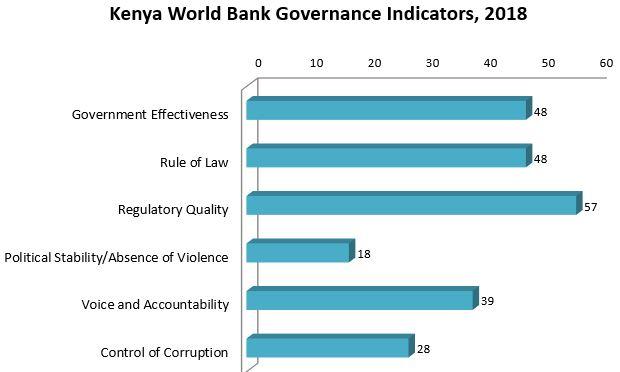 Criminal Penalties: You are subject to local laws. If you violate local laws, even unknowingly, you may be expelled, arrested, or imprisoned.
Penalties for possessing, using, or trafficking illegal drugs in Kenya are severe, and convicted offenders can expect long jail sentences and heavy fines.
Kenya enacted strict legislation regulating the sale and consumption of alcohol and cigarettes.
Penalties for possessing banned wildlife items under Kenya's Wildlife Act include large fines and severe penalties, including life imprisonment.
Violations of the Kenya Firearms Act are punishable from one year to life imprisonment. Possession of any amount of ammunition can incur a minimum seven-year sentence.
Some violations of law are also prosecutable in the United States, regardless of local law. 
Arrest Notification: You should ask police or prison officials to notify the U.S. Embassy immediately if you are arrested or detained.
Customs regulations on importing items such as antiquities, medications, business equipment, currency, ivory, rhino horn, and other wildlife products including hides, skins, and teeth into or out of Kenya are strict.
Alcoholic Drinks Control Act of 2010, which regulates when and where alcoholic drinks may be consumed in public, states that a person found by local law enforcement authorities to be intoxicated or disorderly in or near public areas, including some businesses, may be arrested without warrant and brought to court for trial.
If convicted, the maximum fine is 500 Kenyan Shillings and/or imprisonment for a maximum of three months.
If convicted three times of the same charge within a 12 month period, you will be required to participate in mandatory rehabilitation at your expense.
LGBTI Travelers: Kenyan law criminalizes same-sex sexual activity.
Kenyan penal code criminalizes "carnal knowledge against the order of nature," which is interpreted to prohibit consensual same-sex sexual activity, and specifies a maximum penalty of 14 years' imprisonment.
A separate statute specifically criminalizes sex between men and specifies a maximum penalty of 21 years' imprisonment.
Police have detained persons under these laws, particularly suspected sex workers.
LGBTI advocacy organizations, such as the Gay and Lesbian Coalition of Kenya, have been permitted to register and conduct activities. However, societal discrimination based on sexual orientation is widespread.