Personal Safety
AUTHORITIES IN LATVIA DECLARED A NATIONWIDE STATE OF EMERGENCY NOVEMBER 9 DUE TO A SHARP INCREASE IN CORONAVIRUS DISEASE (COVID-19) INFECTIONS IN THE COUNTRY. THE MEASURE IS DUE TO EXPIRE DECEMBER 6 BUT COULD BE EXTENDED FOR UP TO THREE MONTHS DEPENDING ON THE EVOLUTION OF DISEASE ACTIVITY. TRAVELERS FROM THE EEA OR FROM AUSTRALIA, JAPAN, NEW ZEALAND, RWANDA, SINGAPORE, SOUTH KOREA, SWITZERLAND, THAILAND, THE UK AND URUGUAY ARE PERMITTED TO ENTER THE COUNTRY. TRAVEL FROM ALL OTHER COUNTRIES IS PROHIBITED, EXCEPT FOR IMMEDIATE FAMILY MEMBERS OF LATVIAN NATIONALS, DIPLOMATS, INDIVIDUALS IN TRANSIT, AND FREIGHT WORKERS. RESTRICTIONS REMAIN IN PLACE AT THE BORDERS WITH BELARUS AND RUSSIA. RESTRICTIONS COULD BE REIMPOSED, EXTENDED, OR OTHERWISE AMENDED AT SHORT NOTICE, DEPENDING ON DISEASE ACTIVITY OVER THE COMING WEEKS.
Note: this page contains basic risk information. For more details, please contact the Risk Services Office at risk@berkeley.edu.
If you are traveling to Latvia on University-related business, please sign up for the University's travel insurance program by going here. For more information on the travel insurance program, please go here.
Because everyone's health is unique, we suggest seeking the advice of a medical professional before traveling internationally. Members of the campus community interested in protecting their health while abroad may schedule an appointment with the University Health Services International Travel.
The threat of civil unrest in Latvia is low.  Protests occasionally occur in Latvia but seldom devolve into violence. Most demonstrations are related to social issues or political developments. Protests are most common in Riga and occasionally cause minor transportation delays. 
Criminal activity is most prevalent in urban and tourist locations, particularly in Riga's Old Town and its central market.
Nonviolent crime poses a low threat to foreign nationals and is concentrated in Riga and other major urban centers. Thieves typically target purses, bags, wallets, smartphones, and other electronic devices. These opportunistic crimes can occur anywhere, but especially at major tourist attractions, and on public transport. Foreign nationals could be targeted by criminals due to their perceived wealth. 
Crimes against foreign nationals are more likely to escalate late at night. Criminals often act alone. Scams pose a low threat to foreign nationals in Latvia. Individual criminals typically perpetrate this crime, which may include credit card skimming or dating scams. 
Overall, the threat of violent crime in Latvia is low; foreign nationals are rarely targeted by criminals. Violent crime, including alcohol-related assault poses the greatest threat in Riga's Old Town. 
Gender-based violence or discrimination pose a minimal threat to foreign nationals in Latvia. Verbal harassment is rare.  Anti-LGBTQ violence does not regularly occur in Latvia; however, far-right groups may attempt to hold counterprotests during LGBTQ Pride parades.
Legal/Political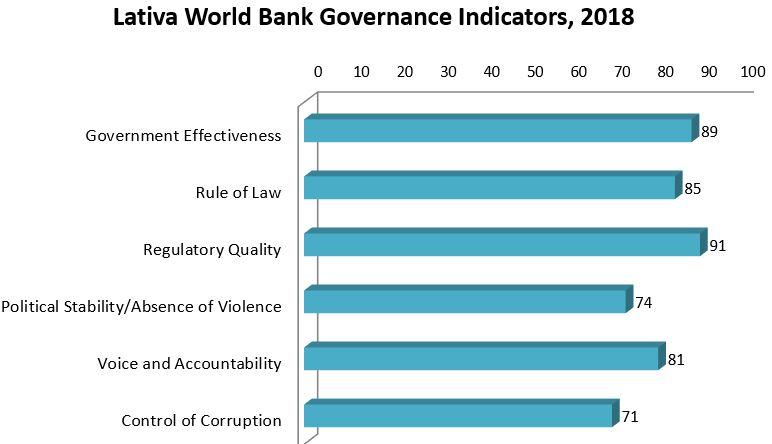 Criminal Penalties: You are subject to local laws. If you violate local laws, even unknowingly, you may be expelled, arrested, or imprisoned.  Furthermore, some laws are also prosecutable in the U.S., regardless of local law. 
Arrest Notification: If you are arrested, you should ask police or prison officials to notify the U.S. Embassy immediately. See our webpage for further information.
Penalties for possessing, using, or trafficking in illegal drugs in Latvia are severe. You can expect long jail sentences and heavy fines.
You can be jailed immediately for driving under the influence of alcohol.
Your U.S. passport will not help you avoid arrest or prosecution.
LGBTI Travelers: There are no legal restrictions on same-sex sexual relations or the organization of LGBTI events in Latvia.
Credible non-governmental organizations reported widespread intolerance and discrimination against LGBTI persons, as well as underreporting to authorities of attacks and discrimination against LGBTI individuals.