Personal Safety
AS OF NOVEMBER 11, AUTHORITIES IN LIBERIA ARE MAINTIANING THE NATIONAL HEALTH EMERGENCY MEASURES, WHICH REPLACED THE COUNTRY'S STATE OF EMERGENCY, AS PART OF CONTINUED EFFORTS TO STEM THE SPREAD OF CORONAVIRUS DISEASE (COVID-19).  ALL LAND BORDERS REMAIN CLOSED. ALL ARRIVING PASSSENGERS HAVE BEEN ADVISED TO TRAVEL WITH A NEGATIVE COVID-19 PCR TEST TAKEN UP TO 72 HOURS BEFORE ARRIVAL IN LIBERIA. TRAVELERS WITH A NEGATIVE TEST WILL BE ALLOWED ONWARD TRAVEL, WITH TRAVELER TRACING IN PLACE. PASSENGERS WITHOUT A TEST FROM POINT OF DEPARTURE WILL FACE TESTS AT ROBERTS INTERNATIONAL AIRPORT (ROB). TRAVELERS WHO TEST POSITIVE WILL BE QUARANTINED AT A GOVERNMENT FACILITY. SYMPTOM TRACING WILL BE CONDUCTED VIA A SMARTPHONE APP. TRAVELERS DEPARTING LIBERIA MUST SHOW EVIDENCE OF A NEGATIVE PCR TEST RESULT RECEIVED WITHIN 72 HOURS PRIOR TO DEPARTURE. UNDER THE MINISTRY OF HEALTH GUIDELINES, ALL PERSONS MUST ABIDE BY PUBLIC HEALTH DIRECTIVES, INCLUDING THE WEARING OF FACEMASKS IN ALL PUBLIC SPACES. SOCIAL DISTANCING OF APPROXIMATELY 1 METER (3 FEE) MUST ALSO BE FOLLOWED.
Note: this page contains basic risk information. For more details, please contact the Risk Services Office at risk@berkeley.edu.
If you are traveling to Liberia on University-related business, please sign up for the University's travel insurance program by going here. For more information on the travel insurance program, please go here.
Because everyone's health is unique, we suggest seeking the advice of a medical professional before traveling internationally. Members of the campus community interested in protecting their health while abroad may schedule an appointment with the University Health Services International Travel.
The threat of civil unrest in Liberia is moderate.  Protests occasionally occur in Liberia and sometimes devolve into violence. Most demonstrations are related to labor, educational or social issues, economic conditions, or political developments, such as election campaigns, impeachments, or coups. Protests are most common around the university campus in Monrovia, areas near government offices, political party headquarters, Buchanan, Gbargna, and Tubmanburg, and occasionally cause significant transportation delays.
Crime generally poses a high threat in Liberia. Criminal activity is prevalent in urban and rural locations, particularly on Monrovia's Broad, Carey, and Gurley streets, and within areas of greater Monrovia known as Red Light, Waterside, Congo Town, and ELWA Junction, and all market areas. 
Nonviolent crime poses a high threat to foreign nationals, expatriates, and local staff and is widespread in Monrovia, particularly in the Mamba Point and Sinkor areas. Thieves typically target purses, bags, wallets, smartphones, and other electronic devices. These opportunistic crimes can occur anywhere, but especially at major tourist attractions, on buses, in taxis or cars, in restaurants or bars, and outside of ATMs/banks. Criminals typically target foreign nationals due to their perceived wealth.
Crimes against foreign nationals, expatriates, and local staff are more likely to escalate late at night or if the victim attempts to resist. Criminals act alone and in groups.
Scams pose a high threat to foreign nationals in Liberia. Individuals and organized crime groups typically perpetrate this crime, which may include advance fee scams, fake cashier checks for urgent shipment of large quantities of goods, and unsolicited business proposals.
Overall, the threat of violent crime in Liberia is high; criminals sometimes target foreign nationals. Violent crime, including armed robbery, burglary, mugging, poses the greatest threat in Monrovia; this may be due to the concentration of low-income communities. Criminals in Liberia may resort to force if a victim resists; do not resist. 
Gender-based violence and/or discrimination poses a high threat to foreign nationals, expatriates, and local staff in Liberia. There are legal restrictions against same-sex relations; same-sex couples that express affection may face harassment from locals. Anti-LGBT violence may occur in Liberia.
Legal/Political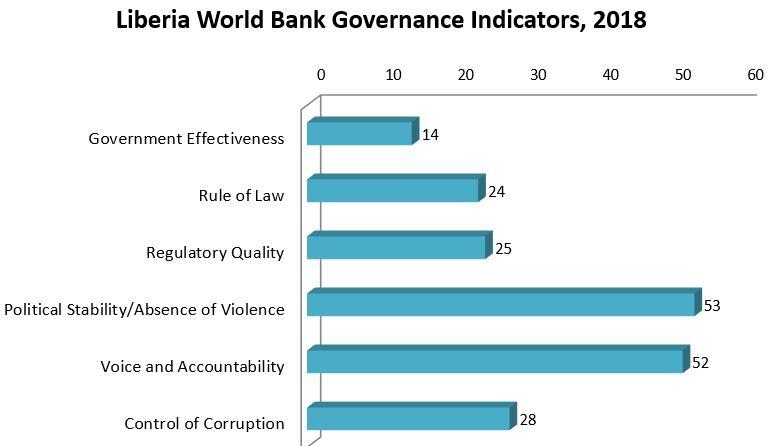 Criminal Penalties: You are subject to local laws. If you violate local laws, even unknowingly, you may be expelled, arrested, or imprisoned. Penalties for possessing, using, or trafficking in illegal drugs in Liberia are severe, and convicted offenders can expect long jail sentences and heavy fines. Furthermore, some crimes are also prosecutable in the U.S., regardless of local law. 
Arrest Notification: If you are arrested or detained, ask police or prison officials to notify the U.S. Embassy immediately. See our webpage for further information.
Photographs: Photographing military installations, air and sea ports, and important government buildings is prohibited. You should not take photographs of sites or activities that may be considered sensitive, as police may confiscate the camera.
Infrastructure: Lodging, fuel, transportation, utilities, and telephone services are not consistently available, especially outside of Monrovia. Hotel rooms can be difficult to find without an advance reservation. There is no working landline telephone system in Liberia. You should rent or purchase a local cellular phone. Commercial air courier service is available.
LGBTI Travelers: Consensual same-sex sexual relations are criminalized in Liberia. Voluntary sodomy is a first-degree misdemeanor with penalties ranging up to one year in prison.