Personal Safety
THE GOVERNMENT IN EASTERN LIBYA, LED BY THE LIBYAN NATIONAL ARMY (LNA) LEADER FIELD MARSHAL KHALIFA HAFTAR, HAS REOPENED LAND, AIR, AND SEA BORDERS AS OF OCTOBER 4. TRAVELERS TO BENGHAZI AND OTHER AREAS IN EASTERN LIBYA UNDER THE LNA MUST PROVIDE A NEGATIVE PCR TEST TAKEN NO MORE THAN 48 HOURS PRIOR TO TRAVEL, BEFORE THEY ARE ALLOWED ENTRY. LIBYA'S TRIPOLI-BASED INTERNATIONALLY RECOGNIZED GOVERNMENT OF NATIONAL ACCORD (GNA) HAS REGULARLY IMPOSED A COMPLETE FOUR DAY TO WEEK LONG LOCKDOWN IN THE CAPITAL CITY DUE TO A RISE IN CORONAVIRUS DISEASE (COVID-19). SIMILIAR MEASURES COULD LIKELY BE IMPOSED IN THE COMING DAYS AND WEEKS, DEPENDING ON THE DISEASE ACTIVITY. TRAVEL BETWEEN CITIES IN WESTERN LIBYA, THE USE OF PUBLIC TRANSPORTATION, SOCIAL GATHERINGS, AND THE OPERATION OF NONESSENTIAL BUSINESSES REMAIN PROHIBITED UNTIL FURTHER NOTICE. AUTHORITIES COULD REIMPOSE, EXTEND, FURTHER EASE, OR OTHERWISE AMEND ANY RESTRICTIONS WITH LITTLE TO NO NOTICE DEPENDING ON DISEASE ACTIVITY OVER THE COMING WEEKS.
THE U.S. STATE DEPARTMENT ISSUED A TRAVEL WARNING FOR LIBYA EFFECTIVE AUGUST 8, 2018. DO NOT TRAVEL TO LIBYA DUE TO CRIME, TERRORISM, CIVIL UNREST AND ARMED CONFLICT. 
Note: this page contains basic risk information. For more details, please contact the Risk Services Office at risk@berkeley.edu. 
If you are traveling to Libya on University-related business, please sign up for the University's travel insurance program here. For more information on the travel insurance program, please go here. 
Because everyone's health is unique, we suggest seeking the advice of a medical professional before traveling internationally. Members of the campus community interested in protecting their health while abroad may schedule an appointment with the University Health Services International Travel Clinic.   
The threat of civil unrest in Libya is high.  Protests occur often in Libya and sometimes devolve into violence. Most demonstrations are related to perceived government corruption, political stagnation, economic conditions, social issues, and attempted coups. Protests are most common in Tripoli, Benghazi, Tobruk, and Misrata and typically cause significant transportation delays. 
The threat of kidnapping in Libya is severe.  For both locals and foreign nationals, the threat of kidnapping in Libya is generally severe. The most common types of abductions in Libya include basic opportunistic kidnap-for-ransom, high net worth individual kidnap-for-ransom, and political kidnapping. Victims of kidnap-for-ransom are usually released unharmed but may be held for long periods of time. Victims of political kidnapping may face the threat of injury or death during confinement. 
Overall, the threat of violent crime in Libya is severe; foreign nationals are often targeted by criminals. Violent crime, including kidnapping, armed robbery, carjacking, homicide, and assault, poses the greatest threat in densely populated urban areas. This is due to the lack of a strong central government, the lack of a unified security force, and ongoing fighting between rival militias. Criminals in Libya do not hesitate to use force if a victim resists; do not resist.  
Gender-based violence and/or discrimination poses a severe threat to foreign nationals in Libya. Verbal harassment and sexual assault are common. Women walking alone often face harassment; the threat of a physical attack is lower than a verbal one, but assault cannot be ruled out. Anti-LGBTQ violence does systemically occur in Libya. Same-sex relationships are illegal in Libya and can be punishable by fines and imprisonment. Harsher punishments are possible in areas under the control of IS or other Islamist militia groups. 
Legal/Political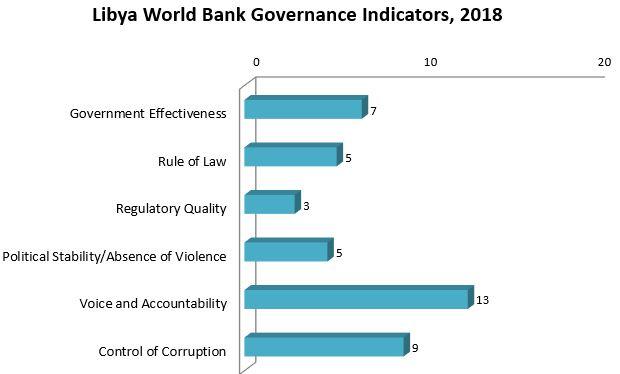 Criminal Penalties: You are subject to local laws. If you violate local laws, even unknowingly, you may be expelled, arrested, or imprisoned. Penalties for possessing, using, or trafficking in illegal drugs in Liberia are severe, and convicted offenders can expect long jail sentences and heavy fines.  Furthermore, some crimes are also prosecutable in the U.S., regardless of local law. 
Arrest Notification: If you are arrested or detained, ask police or prison officials to notify the U.S. Embassy immediately. 
Photographs: Photographing military installations, air and sea ports, and important government buildings is prohibited. You should not take photographs of sites or activities that may be considered sensitive, as police may confiscate the camera.
LGBTI Travelers: Consensual same-sex sexual relations are criminalized in Liberia. Voluntary sodomy is a first-degree misdemeanor with penalties ranging up to one year in prison.