Personal Safety
AS OF NOVEMBER 9, AUTHORITIES IN THE MALDVIES HAVE RELAXED SOME MEASURES INTRODUCED TO CONTROL THE SPREAD OF CORONAVIRUS DISEASE (COVID-19). PUBLIC GATHERINGS OF MORE THAN 15 ARE BANNED, ALL RESIDENTS MUST WEAR FACEMASKS. MALDIVES MAY EXEMPT ASYMPTOMATIC ENTRANTS WITH PROOF OF RECOVERY FROM COVID-19 WITHIN 90 DAYS BEFORE ENTRY FROM TESTING AND QUARANTINE, UPON PRIOR APPLICATION AND REVIEW.  ALL OTHER TOURISTS AND SHORT TERM VISITORS ARRIVING IN THE COUNTRY MUST PRESENT A NEGATIVE COVID-19 TEST RESULT UPON ARRIVAL; THE TEST MUST BE NO MORE THAN 96 HOURS BEFORE ARRIVAL IN THE MALDIVES. INBOUND FOREIGN TRAVELERS MUST RESERVE ACCOMMODATIONS AT EITHER ONE OR A MAXIMUM OF TWO DIFFERENT APPROVED RESORTS, WHERE THEY ARE TO SPEND THEIR ENTIRE TIME IN THE MALDIVES, EXCEPT FOR WHEN VISITING DINING FACILITIES AND RECREATION VENUES APPROVED BY THE MINISTRY OF TOURISM. WHILE THERE IS NO MANDATORY QUARANTINE FOR ASYMPTOMATIC TRAVELERS, ALL PERSONS ENTERING THE COUNTRY MUST SUBMIT AN ONLINE HEALTH DECLARATION VIA THE "IMUGA" PORTAL WITHIN 24 HOURS BEFORE TRAVEL.
Note: this page contains basic risk information. For more details, please contact the Risk Services Office at risk@berkeley.edu. 
If you are traveling to Maldives on University-related business, please sign up for the University's travel insurance program by going here. For more information on the travel insurance program, please go here. 
Because everyone's health is unique, we suggest seeking the advice of a medical professional before traveling internationally. Members of the campus community interested in protecting their health while abroad may schedule an appointment with the University Health Services International Travel Clinic. 
The threat of terrorism is low in the Maldives. Authorities have not introduced warnings based on an official national terror threat level system. Foreign governments have issued warnings regarding terror threats in the Maldives. Some specific threats exist, and the Maldives may currently be considered a potential target.  
Though Maldives has so far witnessed only one bombing, in 2007, concerns about a small number of local Muslim extremists, who support violence and are involved with transnational terrorist groups, have increased. Government officials estimate anywhere between dozens and several hundred Maldivians have traveled to the Middle East to fight alongside Islamic State (IS). While there is currently no indication that these individuals desire to strike within the Maldives, an attack cannot be ruled out entirely in the near- to mid-term. The 2007 attack in Male targeted foreign tourists; the tactic employed was a homemade explosive device. Foreigners should always remain aware of their surroundings and report any suspicious activity or threats.
Legal/Political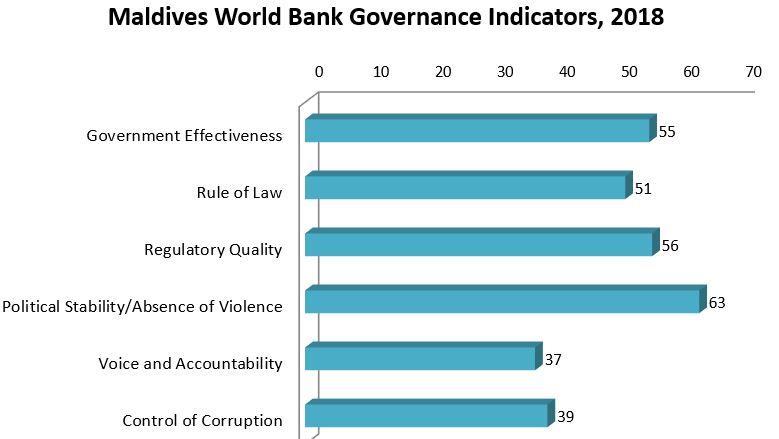 Criminal Penalties: You are subject to local laws. If you violate local laws, even unknowingly, you may be expelled, arrested, or imprisoned.  Furthermore, some laws are also prosecutable in the U.S., regardless of local law. 
When transiting Maldives, travelers should ensure their luggage does not contain prohibited or restricted items, which include weapons, ammunition, alcohol, pornography, and religious material offensive to Islam, among other items.  In some places, it is illegal to take pictures of certain buildings.  
Arrest notifications: If you are arrested or detained, ask police or prison officials to notify the U.S. Embassy immediately. 
SPECIAL CIRCUMSTANCES
Religious Laws: Public observance of any religion other than Islam is prohibited. Religious gatherings such as Bible study groups are prohibited; however, a family unit may practice its religion, including Bible readings, within its residence. It is against the law to invite or encourage Maldivian citizens to attend these gatherings. Offenders may face jail sentences, expulsion, and/or fines. Although Maldivian law prohibits importing "idols for religious worship," tourists traveling to the resort islands are generally allowed to bring in items and texts used for personal religious observances.