Personal Safety
THE U.S. STATE DEPARTMENT ISSUED A DO NOT TRAVEL ADVISORY FOR MALI EFFECTIVE AUGUST 13, 2018 DUE TO CRIME AND TERRORISM. TRAVELERS TO MALI ARE URGED IN THE STRONGEST TERMS TO CONTACT RISK SERVICES AT LEAST TWO WEEKS PRIOR TO DEPARTURE TO MAXIMIZE PERSONAL SAFETY.
Legal/Political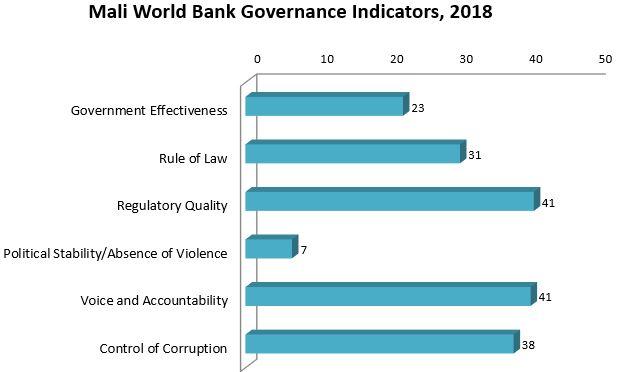 Criminal Penalties: You are subject to local laws. If you violate local laws, even unknowingly, you may be arrested, expelled, or imprisoned. Penalties for possessing, using, or trafficking in illegal drugs are severe, and convicted offenders can expect long jail sentences and heavy fines. Travelers may be detained for questioning if stopped by the police and unable to produce their passport or for taking pictures of certain buildings. Driving under the influence of drugs or alcohol may lead to arrest. If you break local laws, your U.S. passport will not help you avoid arrest or prosecution. The U.S. government cannot get you out of jail.
Furthermore, some laws are also prosecutable in the United States, regardless of local law. 
Arrest Notification:  If you are arrested or detained, ask police or prison officials to notify the U.S. Embassy immediately.
Cultural Property: Mali is a signatory to the Treaty on Cultural Property, which restricts exportation of Malian archeological objects, in particular those from the Niger River Valley. Visitors seeking to export any such property are required by Malian law to obtain an export authorization from the National Museum in Bamako. Contact the Embassy of Mali in Washington D.C. or the nearest Malian consulate for specific information regarding customs requirements. U.S. Customs and Border Protection may impose corresponding import restrictions in accordance with the Convention on Cultural Property Implementation Act.
Photography: Exercise caution when taking photographs in Mali. Photographing any official object, entity, or person is restricted. These restrictions include infrastructure, facilities, government buildings, and individuals. You should obtain explicit permission from the Malian government before photographing transportation facilities and government buildings. Taking a photograph without permission in any public area or around any of the above listed facilities often provokes a prompt response from security personnel or offends the people being photographed. Taking photos of the U.S. Embassy in Bamako is also prohibited.
LGBTI Travelers: There are no legal restrictions on same-sex sexual relations or the organization of LGBTI events in Mali. Societal discrimination, however, is widespread. LGBTI individuals have experienced physical, psychological, and sexual violence, which society views as corrective punishment and police frequently refuse to intervene. Most LGBTI individuals isolate themselves and keep their sexual identity hidden.