Personal Safety
AUTHORITIES IN MALTA HAVE UPDATED THE NATION'S INTERNATONAL CORONAVIRUS DISEASE (COVID-19) RELATED ENTRY RESTRICTIONS AS OF NOVEMBER 14. OFFICIALS ARE MAINTAINING A LIST OF "CORRIDOR COUNTRIES" FROM WHICH TRAVELERS ARE PERMITTED ENTRY TO MALTA. ANY TRAVELERS WHO ARE NOT FROM OR HAVE NOT BEEN RESIDING IN ONE OF THE CORRIDOR COUNTRIES FOR AT LEAST 14 DAYS PRIOR TO TRAVEL WILL NEED A SPECIAL PERMIT FROM THE HEALTH AUTHORITIES IN MALTA TO ENTER THE COUNTRY AND MIGHT HAVE TO SELF ISOLATE FOR 14 DAYS UPON ARRIVAL IF GRANTED ACCESS. ALL INTERNATIONAL ARRIVALS ARE REQUIRED TO FILL OUT THE PUBLIC HEALTH TRAVEL DECLARATION AND PASSENGER LOCATOR FORMS AND WILL BE REQUIRED TO UNDERGO THERMAL SCREENING UPON ARRIVAL.  ALL RESTRICTIONS ARE SUBJECT TO AMENDMENT AT SHORT NOTICE IN RESPONSE TO GOVERNMENT REVIEWS AND MAY RECEIVE UPDATES OR EXTENSIONS IN THE COMING DAYS.
Note: this page contains basic risk information. For more details, please contact the Risk Services Office at risk@berkeley.edu. 
If you are traveling to Malta on University-related business, please sign up for the University's travel insurance program by going here. For more information on the travel insurance program, please go here. 
Because everyone's health is unique, we suggest seeking the advice of a medical professional before traveling internationally. Members of the campus community interested in protecting their health while abroad may schedule an appointment with the University Health Services International Travel Clinic.   
The threat of civil unrest in Malta is low. Protests occasionally occur in Malta but seldom devolve into violence. Most demonstrations are related to social issues or political developments. Protests are most common in Valletta and occasionally cause minor transportation delays.  
For most foreign nationals, the threat of kidnapping in Malta is generally minimal. Kidnappings occur infrequently, and kidnappers are more likely to targets locals. Although incidents are rare, high-net-worth individual kidnap-for-ransom, extortion, and domestic/custodial kidnappings are the most likely abduction types to be reported in Malta. Victims are usually released unharmed and relatively quickly.
Legal/Political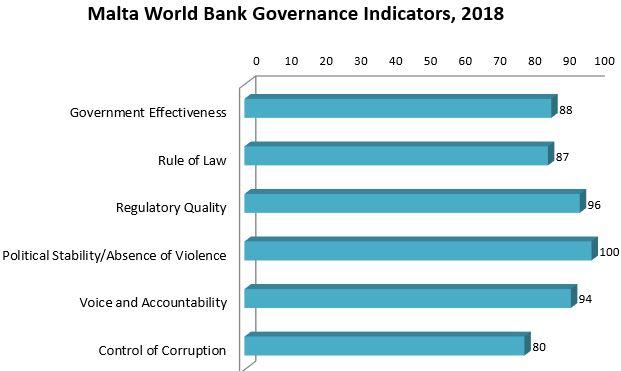 Criminal Penalties: You are subject to local laws. If you violate local laws, even unknowingly, you may be expelled, arrested, or imprisoned. Your U.S. passport will not help you avoid arrest or prosecution.
Penalties for possessing, using, or trafficking in illegal drugs in Malta are severe.
Malta's laws on the rights of arrestees are different from the United States. For example, once you have contacted a lawyer, you lose your right to remain silent.
Judicial Proceedings for Criminal Offenses in Malta: Trials typically last five to seven years and are characterized by lengthy and sometimes unpredictabledelays between hearings. Foreign nationals can expect to be denied bail while a court case is ongoing, which can result in lengthy periods of pre-trial detention ranging from several months to several years. Obtaining no-fee legal aid can be a slow and difficult process, delaying already lengthy judicial proceedings.
Furthermore, some crimes are also prosecutable in the United States regardless of local law. 
Arrest Notification: If you are arrested or detained, ask police or prison officials to notify the U.S. Embassy immediately. 
Customs and Currency Restrictions: Malta customs authorities may enforce strict regulations concerning currency restrictions and temporary importation into or export from Malta of items such as firearms, antiquities, or any item that might be deemed to have resale value. It is advisable to contact the Maltese Embassy in Washington, D.C. for specific information regarding customs requirements.
Malta's customs authorities encourage the use of an ATA (Admission Temporaire/Temporary Admission) Carnet for the temporary admission of professional equipment, commercial samples and/or goods for exhibitions and fair purposes. 
LGBTI RIGHTS: There are no legal restrictions on same-sex sexual relations or the organization of LGBTI events in Malta.