Personal Safety
COUNTRIES AND TERRITORIES IN THE SOUTH PACIFIC REGION CONTINUE TO ADJUST RESTRICTIONS TO STEM THE SPREAD OF CORONAVIRUS DISEASE (COVID-19). SEVERAL GOVERNMENTS ARE MAINTAINING PUBLIC HEALTH EMERGENCIES BUT HAVE EASED OR LIFTED MOVEMENT AND BUSINESS RESTRICTIONS. THE GOVERNMENT HAS BANNED CITIZENS TRAVELING TO COUNTRIES AFFECTED BY COVID-19, INCLUDING THE US, JAPAN AND CHINA. THE GOVERNMENT ALSO BANNED ALL INBOUND FLIGHTS, WITH EXEMPTIONS FOR CARGO DELIVERIES AND TANKER VESSELS ENTERING MICRONESIAN PORTS. COUNTIRES AND TERRITORIES WILL LIKELY CONTINUE TO ADJUST THEIR RESPONSE IN THE COMING DAYS AND WEEKS, DEPENDING ON COVID-19 ACTIVITY WITHIN THEIR BORDERS AND NEIGHBORING COUNTRIES.
Note: this page contains basic risk information. For more details, please contact the Risk Services Office at risk@berkeley.edu. 
If you are traveling to the Federated States of Micronesia on University-related business, please sign up for the University's travel insurance program by going here. For more information on the travel insurance program, please go here.
Because everyone's health is unique, we suggest seeking the advice of a medical professional before traveling internationally. Members of the campus community interested in protecting their health while abroad may schedule an appointment with the University Health Services International Travel Clinic.   
The threat of civil unrest in the Federated States of Micronesia is minimal. Protests rarely occur in the Federated States of Micronesia and seldom devolve into violence. Most demonstrations are related to economic conditions or social issues. Protests are most common in Palikir and occasionally cause minor transportation disruptions. 
The capabilities and responsiveness of security services in the Federated States of Micronesia (FSM) are generally poor (risk is high). Although the FSM has a number of different security forces, the state police are likely to be the most relevant for foreign nationals, expatriates, and local staff. Police officers speak English. Corruption, including bribery and nepotism, is a concern. In the FSM, foreign nationals should always contact their diplomatic mission in addition to police, especially if visitors perceive that they have encountered corruption. 
The threat of terrorism in the Federated States of Micronesia is minimal. Authorities have not introduced warnings based on an official national terror threat level system. Foreign governments have not issued warnings regarding terror attacks in the Federated States of Micronesia. No specific threats exist, and the Federated States of Micronesia may not currently be considered a potential target.
Legal/Political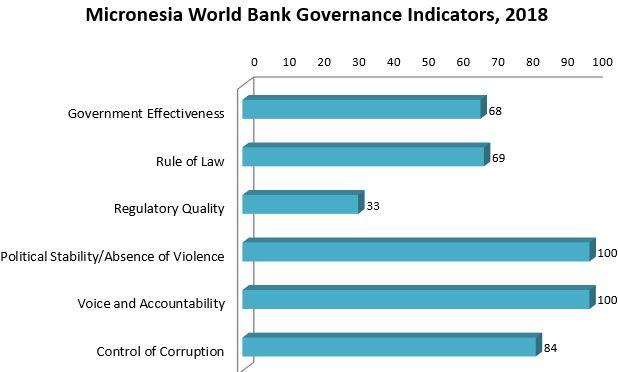 Criminal Penalties: You are subject to local laws. If you violate local laws, even unknowingly, you may be deported, arrested, or imprisoned. Individuals establishing a business or practicing a profession that requires additional permits or licensing should seek information from the competent local authorities, prior to practicing or operating a business.
Public drunkenness is a felony in Yap.
Penalties for possessing, using, or trafficking in illegal drugs, including marijuana, in the FSM are severe, and convicted offenders can expect long jail sentences and heavy fines.
Furthermore, some laws are also prosecutable in the United States, regardless of local law. 
It is dangerous as well as illegal to remove WWII "souvenirs" from sunken vessels and aircraft.
Arrest Notification: If you are arrested or detained, ask police or prison officials to notify the U.S. Embassy immediately. 
Natural Disasters: FSM is subject to typhoons, flooding and mudslides. The Pacific cyclone season extends from November through March.
LGBTI Travelers: There are no legal restrictions on same-sex sexual relations or the organization of LGBT events in the FSM; however, Micronesian society is still very conservative, and the LGBT community remains very discreet in general.