Personal Safety
MONGOLIA HAS EXTENDED NATIONWIDE RESTRICTIONS THROUGH AT LEAST 0600 DECEMBER 1 ADMID ONGOING CORONAVIRUS DISEASE (COVID-19) ACTIVITY. AN ENTRY BAN ON MOST FOREIGNERS REMAIN IN PLACE; ONLY MONGOLIAN NATIONALS AND PERMANENT RESIDENTS CAN ENTER THE COUNTRY. ALL ARRIVING RESIDENTS MUST UNDERGO A 21 DAY QUARANTINE AT GOVERNMENT FACILITIES AT THEIR OWN EXPENSE, AS WELL AS AN ADDITIONAL 14 DAYS OF SELF QUARANTINE.
Note: this page contains basic risk information. For more details, please contact the Risk Services Office at risk@berkeley.edu.
If you are traveling to Mongolia on University-related business, please sign up for the University's travel insurance program by going here. For more information on the travel insurance program, please go here.
Because everyone's health is unique, we suggest seeking the advice of a medical professional before traveling internationally. Members of the campus community interested in protecting their health while abroad may schedule an appointment with the University Health Services International Travel Clinic.   
Geopolitical risk is considered moderate for Mongolia. The current administration is adequately stable. Mongolia is a parliamentary republic and has a president and prime minister. Although the president has a largely ceremonial role, he retains a few key political powers, including the ability to veto any decisions made by Parliament. The current president is Khaltmaagiin Battulga. Elections for parliament and president are held every four years; however, presidential elections are held a year after parliamentary elections. In the last parliamentary election cycle in June 2016, the then-opposition Mongolian People's Party (MPP) won a landslide victory, amid an uncertain economic situation as international demand for the country's wealth of natural resources declined. The former finance minister, Jargaltulga Erdenebat, was elected as prime minister in July 2016; however, Mongolian lawmakers voted to dismiss the prime minister and his cabinet in September 2017 for alleged incompetence and corruption. Khurelsukh Ukhnaa, the deputy prime minister from the ruling MPP, took office after a confirmation vote in Parliament in October 2017. Thus far, no prime minister has completed a four-year term since 2004. The 2012 and 2016 elections passed relatively peacefully. This was in contrast to the elections in 2008, when a number of violent demonstrations in the capital followed the announcement of the election results on 30 June. The violence left several people dead and resulted in the imposition of a four-day state of emergency. 
The capabilities and responsiveness of security services in Mongolia are generally adequate in cities and popular tourist regions, but poor in rural and less developed areas of the country (risk is moderate). Mongolia has a number of different security forces, though the National Police Agency is likely to be the most relevant for foreign nationals and local staff. Police officers are typically unable to speak foreign languages. There have been allegations of systemic physical abuse by Mongolian police against detained suspects, as well reports of a general unawareness that foreign nationals taken into police custody have the right to request consular service. Foreign nationals should avoid contact with all military security forces when possible, and instead liaise with regular police officers or their diplomatic mission. 
For most foreign nationals, the threat of kidnapping in Mongolia is generally minimal; kidnappers are more likely to target locals. The most common types of abduction in Mongolia include bride kidnapping, basic opportunistic kidnap-for-ransom, and high net worth individual kidnap-for-ransom.  Victims could face the threat of injury or death during confinement.
Legal/Political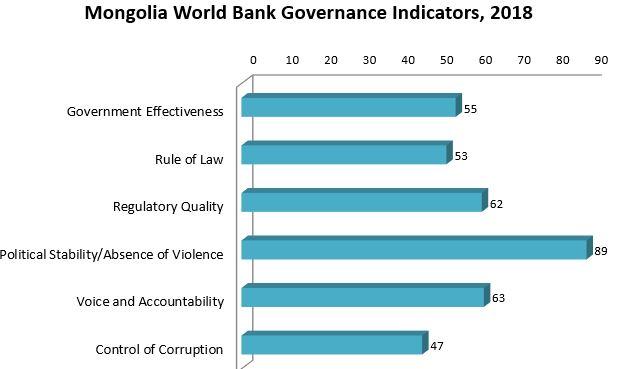 Criminal Penalties: You are subject to local laws. If you violate local laws, even unknowingly, then you may be expelled, arrested, or imprisoned. Furthermore, some laws are prosecutable in the United States, even if violated abroad. 
Arrest Notification: If you are arrested or detained, ask police or prison officials to notify the U.S. Embassy immediately. 
Customs: Mongolian customs authorities strictly enforce laws regulating the import and export of firearms, ammunition, precious metals, and antiquities. Importation of firearms or ammunition requires prior government approval. All precious metals should be declared on arrival. Exporting antiquities requires a special customs clearance certificate issued by an authorized antique dealer at the time of purchase.
LGBTI Travelers: Mongolia's criminal code prohibits discrimination based on sexual orientation, gender identity, nationality, language, race, age, gender, social status, professional position, religion, education, or medical status. There are no laws or legal provisions that criminalize being LGBTI or that specifically target the LGBTI community. However, NGOs continue to report that LGBTI individuals faced violence and discrimination both in public and at home based on their sexual orientation or gender identity. There were also reports that LGBTI persons faced greater discrimination and fear in rural areas than in Ulaanbaatar. The Government of Mongolia does not recognize same-sex spouses for visa and residency purposes.