Personal Safety
MYANMAR HAS EXTENDED THE INTERNATIONAL FLIGHT BAN THROUGH NOVEMBER 30 AMID CONTINUED HIGH LOCAL CORONAVIRUS DISEASE (COVID-19) ACTIVITY. WEARING A FACEMASK IS COMPULSORY WHEN IN PUBLIC. VISA ON ARRIVAL AND E-VISA SERVICES REMAIN SUSPENDED. RETURNING MYANMAR NATIONALS MUST UNDERGO A 21 DAY QUARANTINE AT GOVERNMENT DESIGNATED SITES, FOLLOWED BY ONE WEEK OF SELF ISOLATION. THE LAND BORDER REMAINS CLOSED.
Note: this page contains basic risk information. For more details, please contact the Risk Services Office at risk@berkeley.edu. 
If you are traveling to Myanmar on University-related business, please sign up for the University's travel insurance program by going here. For more information on the travel insurance program, please go here.
Because everyone's health is unique, we suggest seeking the advice of a medical professional before traveling internationally. Members of the campus community interested in protecting their health while abroad may schedule an appointment with the University Health Services International Travel Clinic.   
Myanmar, previously known as Burma, won independence from Britain in 1948 and was ruled by a military dictatorship for decades. The country is governed by the framework of a unitary parliamentary republic under a 2008 military-drafted constitution. A civilian government has been in power since April 2016 after the National League for Democracy (NLD) won a landslide victory in the country's first free and inclusive general elections in 25 years, Nov. 8, 2015. The NLD won 247 seats in the lower house and 131 seats in the upper house, after being barred from participating in elections between 1990 and 2010. However, under the 2008 constitution, a quarter of all seats in the legislature were reserved for the military regardless of the outcome. The Parliament elects the president; Win Myint currently serves in this role. Myint is a known loyalist to Aung San Suu Kyi, NLD's leader who has been designated the position of state counselor (de facto prime minister) after being constitutionally barred from holding the office of the president. 
Prior to the 2015 general election, Myanmar's former government, led by the pro-junta Union Solidarity and Development Party (USDP), has already started to gradually open up the country through a number of political, economic and administrative reforms, ostensibly in response to increasing international sanctions against the regime. These include the release of hundreds of political prisoners, a degree of relaxation in restrictions on freedom of speech and internet access, new labor laws, and a number of peace deals with militant groups. The current civilian administration is considered adequately stable. However, the military continues to be frequently accused of brutality and murder in ethnic areas, which has been the source of considerable ethnic tension, fueling intermittent separatist rebellions. Ongoing ethnic conflicts, prevailing political tensions, socioeconomic strife and a contentious refugee crisis may increase anti-government sentiments in the medium term and serve to undermine political stability in the country. 
The threat of civil unrest in Sittwe is moderate. Protests by Rakhine Buddhists, particularly over issues concerning the ethnic minority Rohingya Muslims, have occasionally devolved into widespread violence. Most demonstrations are related to real or perceived policies or developments that are seen to give preferences or greater recognition to the Rohingya community. These demonstrations typically occur near government offices; protesters have previously also targeted offices of international non-governmental organizations (NGOs), accusing foreign organizations of favoring the Rohingya in its delivery of aid to the region. Authorities have imposed curfews and other travel restrictions following violent protests. Rakhine Buddhists have periodically staged rallies or marches in Sittwe, calling for an end to fighting between ethnic armed group Arakan Army and the military in the northwestern past of the state. These rallies have been largely peaceful. 
The threat of civil unrest in Lashio is moderate. Protests occasionally occur in Lashio and sometimes devolve into violence. Most demonstrations are related to political issues or calls to end fighting in the state.
Legal/Political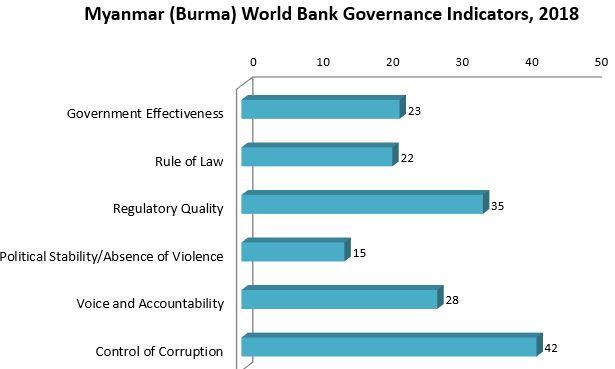 Criminal Penalties: You are subject to local laws. If you violate local laws, even unknowingly, you may be expelled, arrested, or imprisoned.  Furthermore, some laws are also prosecutable in the U.S., regardless of local law. 
Arrest Notification: If you are arrested or detained, ask police or prison officials to notify the U.S. Embassy immediately. 
Should you be detained, especially outside of Rangoon, we may not be able to assist quickly. Law enforcement officials do not routinely notify us of the arrest of U.S. citizens, and prison officials have been known to obstruct regular access by consular officers to U.S. citizen detainees.
Dual Nationality: Burmese law forbids Burmese citizens from possessing dual nationality. On occasion, Burmese authorities have detained and pursued criminal proceedings against Burmese-Americans who have returned to Burma on U.S. passports and who have had in their possession evidence of Burmese citizenship, such as a National Registration Card.
LGBTI Travelers: Consensual same-sex sexual activity is illegal under section 377 of the Burmese penal code, which has provisions against "sexually abnormal" behavior and entails punishments up to life imprisonment. Laws against "unnatural offenses" apply equally to men and women. These laws are rarely enforced. However, LGBTI persons have reported that police used the threat of prosecution to extort bribes. LGBTI activists have also reported allegations of rape by security forces in some cases, arbitrary arrest (for example for loitering), detention, and broad societal and familial discrimination.