Personal Safety
OFFICIALS ARE ALLOWING SOME ESSENTIAL INTERNATIONAL TRAVEL. INBOUND PASSENGERS MUST SPEND 14 DAYS IN A DESIGNATED SAFE COUNTRY BEFORE ENTRY; THE DESIGNATED COUNTRIES INCLUDE MOSTLY PACIFIC COUNTRIES, INCLUDING AUSTRALIA (EXCEPT VICTORIA STATE), FRENCH POLYNESIA, NEW CALEDONIA, AND NEW ZEALAND, AMONG OTHERS.  ARRIVALS MUST WEAR PROTECTIVE FACE COVERINGS ON INBOUND FLIGHTS, COMPLETE A HEALTH DECLARATION FORM, UNDERGO CHECKS FOR COVID-19 SYMPTOMS UPON LANDING, AND QUARANTINE FOR AT LEAST FIVE DAYS AT A DESGINATED RESIDENCE UNDER HEALTH OBSERVATIONS BEFORE RELEASE. 
Note: this page contains basic risk information. For more details, please contact the Risk Services Office at risk@berkeley.edu. 
If you are traveling to Nauru on University-related business, please sign up for the University's travel insurance program by going here. For more information on the travel insurance program, please go here. 
Because everyone's health is unique, we suggest seeking the advice of a medical professional before traveling internationally. Members of the campus community interested in protecting their health while abroad may schedule an appointment with the University Health Services International Travel Clinic. 
Nauru has a low crime rate. However, visitors should not be complacent regarding their personal safety or the protection of valuables.   Access to and from Nauru is limited to a small number of commercial air flights each week. Transportation may be interrupted due to weather, political or labor disputes, economic difficulties, and other reasons. If you travel to Nauru and an emergency arises, you should be prepared to remain in Nauru until the emergency passes or to arrange for a private air or sea charter from the island. Hotels are also limited and should be booked before arrival. 
There are few health care facilities available in the Republic of Nauru. The Republic of Nauru Hospital provides basic medical care. Those with serious illnesses or injuries typically require medical evacuation to Australia. Medical care for routine problems is available, but not up to the standards of industrialized countries. On occasion, basic medications can be difficult to obtain. Emergency response capability is extremely limited. Serious medical conditions requiring hospitalization and/or medical evacuation to the United States can cost thousands of dollars. Doctors and hospitals often expect immediate cash payment for health service. 
Nauru's customs authorities may enforce strict regulations concerning temporary importation into or export from Nauru of items such as foodstuffs, animals, and pornographic materials. 
The official cyclone season is November through April.
Legal/Political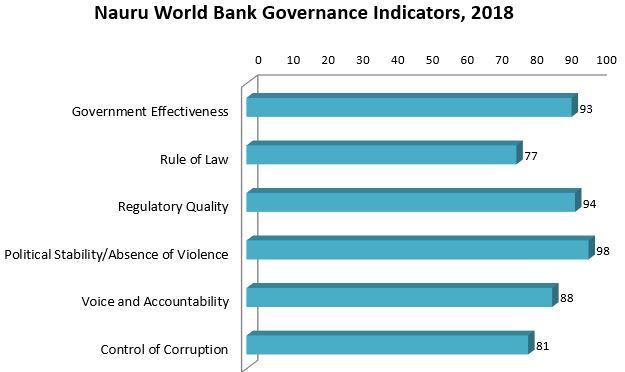 Criminal Penalties: You are subject to local laws. If you violate local laws, even unknowingly, you may be expelled, arrested, or imprisoned. Furthermore, some laws are also prosecutable in the U.S., regardless of local law. 
Arrest Notification: If you are arrested or detained, ask police or prison officials to notify the U.S. Embassy immediately. 
LGBTI Travelers: There are no legal restrictions on same-sex sexual relations or the organization of LGBT events in Nauru.