Personal Safety
AUTHORITIES IN NIGER HAVE AMENDED TRAVEL MEASURES PUT IN PLACE TO STEM THE SPREAD OF CORONAVIRUS DISEASE (COVID-19). TRAVELERS ARRIVING IN NIGER FROM NOVEMBER 20 WILL BE SUBJECT TO SELF ISOLATION FOR AT LEAST SEVEN DAYS. THIS EDICT FOLLOWS THE EXTENSION OF THE COUNTRY'S STATE OF HEALTH EMERGENCY THROUGH JANUARY 10, 2021. DESPITE THE STATE OF HEALTH EMERGENCY, INTERNATIONAL AIR TRAVEL IS ONGOING. DIORI HAMANI INTERNATONAL AIRPORT (NIM) IN NIAMEY AND OTHER AIRPORTS IN THE COUNTRY ARE OPEN. PERSONS ELIGIBLE FOR ENTRY TO THE COUNTRY WILL BE REQUIRED TO PRESENT A NEGATIVE COVID-19 TEST TO AUTHORITIES UPON ARRIVAL.  THE TEST SHOULD BE NO MORE THAN 72 HOURS OLD. SCREENING ON ARRIVALS IS ALSO CONDUCTED. TRAVELERS ARE ALSO REQUIRED TO SELF ISOLATE FOR UP TO SEVEN DAYS. THE TRAVELER'S PASSPORT WILL BE HELD BY AUTHORITIES, AND PASSENGER MUST TAKE A SECOND TEST ON THE 7TH DAY AFTER ARRIVAL. TRAVELERS WHO TEST NEGATIVE WILL HAVE THEIR PASSPORTS RETURNED AND EXIT ISOLATON. TRAVELERS WHO TEST POSITIVE WILL BE QUARANTINED FOR 14 DAYS, WITH A SECOND TEST ADMINISTERED ON THE 13TH DAY. PERSONS LEAVING THE COUNTRY MUST PRODUCE A NEGATIVE COVID-19 TEST NO MORE THAN 72 HOURS OLD. THE TESTS ARE CONDUCTED BY CENTRE DE RECHERCHE MEDICAL ET SANITAIRE NIGER, ALL TRAVELERS ARE REQUIRED TO PAY FOR THE TESTS. LAND BORDERS WILL REMAIN CLOSED UNTIL FURTHER NOTICE.
RECONSIDER TRAVEL TO NIGER DUE TO CRIME, TERRORISM AND KIDNAPPING.
Note: this page contains basic risk information. For more details, please contact the Risk Services Office at risk@berkeley.edu. 
If you are traveling to Niger on University-related business, please sign up for the University's travel insurance program here. For more information on the travel insurance program, please go here. 
Because everyone's health is unique, we suggest seeking the advice of a medical professional before traveling internationally. Members of the campus community interested in protecting their health while abroad may schedule an appointment with the University Health Services International Travel Clinic.   
The geopolitical threat is severe in Niger. The country is a republic, led by President Mahamadou Issoufou, and has a 171-member National Assembly. Issoufou is supported by the ruling Parti Nigerien pour la Democratie et le Socialisme (PNDS) party, which is part of a coalition of six, smaller parties. Niger has a recent history of political instability, including a bloodless military coup that overthrew long-serving president, Mamadou Tandja, in February 2010. The coup was orchestrated by the Supreme Council for the Restoration of Democracy (CSRD) in response to Tandja's attempt to amend the constitution to allow an increase in the number of terms a president may serve. A new constitution was adopted following the coup in 2010. Presidential elections were held on March 12, 2011, and resulted in Mahamadou Issoufou's victory. Issoufou was re-elected to office for a second term following a presidential run-off against jailed opposition leader Hama Amadou on March 20, 2016. Both the initial ballot Feb. 21, and the run-off above (which was boycotted by the opposition) were met by widespread allegations of voter fraud and general electoral malfeasance, triggering notable protests in the country's larger urban centers. Ongoing opposition toward Issoufou, as well as ongoing socioeconomic and religious issues, are likely to continue serving as catalysts for unrest in the country. Moreover, increasing discontent over insecurity in the country's southeastern regions will remain a challenge to Issoufou's administration in the medium-term. The next legislative and presidential elections are scheduled to be held in 2021. 
Crime generally poses a high threat in Niger. Petty crime is an ever-present threat globally, but in Niger, other criminal threats include armed robbery and assault, carjacking, sexual assault, and burglary. Criminal activity is prevalent in urban, rural, and remote locations, particularly outside Niamey, border areas, and the northern region. 
Niger is generally economically, politically, and socially unstable due to weak economic growth, high unemployment, and disputed national elections.
The threat of kidnapping in Niger is high. Although abductions are infrequently reported, there are specific kidnapping threats to foreign nationals in Niger, and kidnappers are equally likely to target locals and foreign nationals. The most common types of abduction in Niger include basic opportunistic kidnap-for-ransom and terrorist-related kidnapping. The multifaceted kidnapping threat is geographically specific and stems from a variety of criminal, bandit, Tuareg rebel, and Islamist extremist groups based in both Niger and neighboring countries. 
Transnational militant groups - including Al-Qaeda in the Islamic Maghreb (AQIM), its affiliate/splinter groups and criminal associates, and self-described Islamic State in Greater Sahara (ISGS) - pose a credible kidnapping threat to foreign nationals across the Sahel region. In Niger, the threat is most elevated along the border areas with Mali, Algeria, and Libya (Tillaberi, Tahoua, and Agadez regions); however, Sahel-based militant groups have orchestrated successful kidnappings elsewhere in Niger in the past, including in Niamey. 
The Nigeria-based militant group Boko Haram, and its associated Islamic State in West Africa (ISWA) splinter-group, pose an additional kidnapping threat in southern Niger, which is most elevated in the southeastern Diffa Region. 
Precedent indicates that victims kidnapped by transnational terrorist groups in Niger may be held hostage for long periods of time without any guarantee of safe release. Ransom demands will likely be significant and may include political concessions. Kidnappings by criminal, bandit, or rebel groups in Niger are generally resolved within a shorter period of time, yet victims may also face the threat of injury or death during confinement.
Legal/Political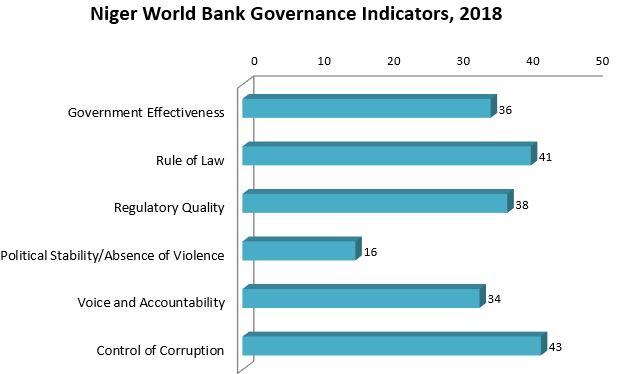 Criminal Penalties: You are subject to local laws. If you violate local laws, even unknowingly, you may be expelled, arrested, or imprisoned.  Furthermore, some laws are also prosecutable in the U.S., regardless of local law. 
Arrest Notification: If you are arrested or detained, ask police or prison officials to notify the U.S. Embassy immediately.
LGBTI Travelers: There is strong societal stigma against same-sex sexual activity in Niger, but no laws criminalizing consensual same-sex sexual activity in general.  The law states, however, that an "unnatural act" with a person of the same sex who is under 21 is punishable by six months to three years in prison and a fine of between 9,000 and 90,000 CFA francs ($16-$160).
Dress restrictions: Local culture and Islamic tradition encourage conservative dress for both men and women. There have been incidents of groups of men assaulting women who appear to be African and who are wearing clothing other than traditional garments.
Photography restrictions: Tourists are free to take pictures anywhere in Niger, except near military installations, radio and television stations, the Presidential Palace, airports, or diplomatic facilities. Tourists should not photograph military or police personnel, or political or student demonstrations, and should seek prior permission before taking a close-up "portrait" photo of an individual.