Personal Safety
OMANI AUTHORITIES MANDATED NOVEMBER 2 THAT ALL TRAVELERS ARRIVING VIA ANY OF THE SULTANATE'S PORTS MUST UNDERGO A PCR TEST NO MORE THAN 96 HOURS BEFORE THEIR ARRIVAL. TRAVELERS WILL UNDERGO AN ADDITIONAL PCR TEST UPON ARRIVAL AND A FURTHER TEST 8 DAYS AFTER THEIR INITIAL DATE OF ARRIVAL. THE COMPULSORY HOME QUARANTINE OF 14 DAYS HAS BEEN REDUCED TO 7 DAYS. TRAVELERS MUST WEAR A TRACKING BRACELET FOR THE DURATION OF SELF ISOLATION. ARRIVALS MSUT DOWNLOAD THE "TARASSUD+" MOBILE APPLICATION BEFORE ENTERING OMAN. NON-OMANI NATIONALS ARE REQUIRED TO HAVE INTERNATIONAL HEALTH INSURANCE THAT COVERS COVID-19 EXPENSES FOR AT LEAST ONE MONTH. FOREIGN NATIONALS WHO DO NOT HAVE VALID RESIDENCY VISAS SHOULD SEEK APPROVAL VIA THEIR AIRLINE. ALTERNATIVELY, THEIR SPONSORS CAN CONTACT THE OMANI MINISTRY OF FOREIGN AFFAIRS.  THE USE OF PROTECTIVE FACEMASKS IN PUBLIC SPACES AND TRANSPORTATION REMAIN MANDATORY.  COMPANIES ALLOWED TO OPERATE AT 50% WORKFORCE CAPACITY. AUTHORITIES COULD INTRODUCE NEW PREVENTATIVE MEASURES OR FURTHER EASE RESTRICTIONS DEPENDING ON DISEASE ACTIVITY IN THE COMING DAYS OR WEEKS.
Note: this page contains basic risk information. For more details, please contact the Risk Services Office at risk@berkeley.edu. 
If you are traveling to Oman on University-related business, please sign up for the University's travel insurance program here. For more information on the travel insurance program, please go here. 
Because everyone's health is unique, we suggest seeking the advice of a medical professional before traveling internationally. Members of the campus community interested in protecting their health while abroad may schedule an appointment with the University Health Services International Travel Clinic.   
The geopolitical threat in Oman is low. Oman is an absolute monarchy, led by Sultan Qaboos bin Said al-Said. The powers of the sultan are gradually extending to the legislature, with a process of democratization occurring in the Omani political landscape. The country has a bicameral system consisting of an upper chamber, Majlis al-Dawla, appointed by the sultan, and a lower chamber, Majlis al-Shura, which is elected by the population but requires the sultan's final approval. The Majlis al-Shura has limited power to propose legislation, but primarily serves as an advisory body, typically pertaining to concerns such as education and health and exempting matters such as defense and foreign policy. The powers of the sultan and ministers are outlined in the Basic Law or Basic Statute of the State. Opposition to the government is limited, and civil unrest is rarely reported. Oman's primary challenge is leadership succession when Sultan Qaboos dies, since he does not have an heir or successor. 
Oman has largely taken a neutral position in regional conflicts. The country has amiable ties with Saudi Arabia and regional rival Iran. Muscat is also not part of the Saudi-led coalition currently engaging in the conflict in Yemen against the Shi'a Al-Houthi rebels. Instead, the country has tried to broker a truce and has been instrumental in gaining the release of numerous foreign nationals held hostage by the rebels in Sana'a, Yemen.  
For most foreign nationals, the threat of kidnapping in Oman is generally minimal; kidnappers are more likely to target locals. The most common type of abduction in Oman is piracy kidnapping in the Gulf of Oman. Victims may be held for long periods of time until a ransom is paid. 
The threat of terrorism is low in Oman. Authorities have not introduced ratings based on an official national terror threat level system. Foreign governments have not issued warnings regarding terror threats in the country. No specific threats exist; however, Oman may be considered a target.  
Radicalized local sympathizers or foreign groups could infiltrate and plan attacks. They have threatened countries such as Oman that are friendly with the US and host US forces on their soil.
Legal/Political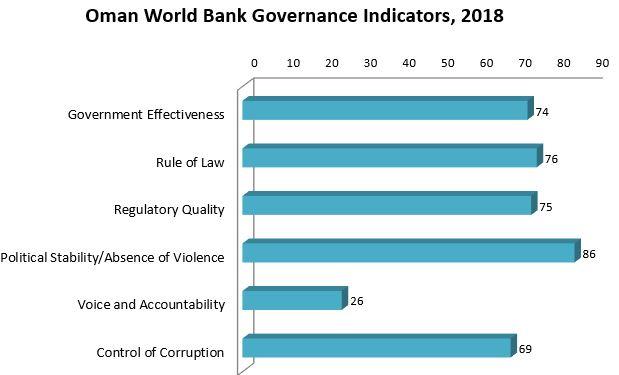 Criminal Penalties: You are subject to local laws. If you violate local laws, even unknowingly, you may be expelled, arrested, or imprisoned. 
Some laws are also prosecutable in the U.S., regardless of local law. 
Arrest Notification: If you are arrested or detained, ask police or prison officials to notify the U.S. Embassy immediately. Omani authorities typically do not permit foreigners accused of crimes to leave the country while cases are open.
Carry your passport at all times, or you could be detained.
It is illegal to photograph certain buildings.
Alcohol and Drugs: You may be arrested for possession of alcohol or driving under the influence. Drinking is permitted in hotels, bars, homes, and some restaurants.
Penalties for possession, use, or trafficking in illegal drugs include lengthy jail sentences and heavy fines.
Motor Vehicle Violations: Traffic laws are strictly enforced and carry heavy penalties, such as a $1200 fine and/or one year in jail for running a red light. Remote traffic cameras are extensively used to monitor speeding and stop light infractions.
Immigration officials have ready access to information on traffic offenses, and violators cannot depart Oman unless all fines have been paid in full.
Personal Defamation charges:
Using vulgar language or hand gestures can lead to personal defamation charges. 
An accusation alone, regardless of who files it, can initiate a legal process.
U.S. citizens can usually resolve these cases with a formal apology and payment of damages to the aggrieved party.