Personal Safety
INTERNATIONAL TRAVEL HAS OFFICIALLY RESUMED, THOUGH FLIGHTS REMAIN RESTRICTED THROUGH AT LEAST JANUARY. THE GOVERNMENT PLANS TO ALLOW AT LEAST TWO FLIGHTS WITH THE US PER MONTH; OTHER FLIGHTS MAY OPERATE IN THE COMING WEEKS, BUT ENTRY WILL REMAIN LIMITED TO AVAILABLE QUARANTINE CAPABILITIES. INBOUND TRAVELERS MUST SELF-QUARANTINE AT THEIR PLACE OF ORIGIN FOR 10 DAYS AND TAKE COVID-19 TESTS AT THE BEGINNING OF THE SELF QUARANTINE PERIOD AND WITHIN 72 HOURS BEFORE DEPARTURE. INTERNATIONAL PASSENGERS MUST ALSO APPLY FOR A QUARANTINE CERTIFICATE AND BOOK A QUARATINE FACILITY IN ADVANCE. TRAVELERS MUST PAY FOR QUARANTINE IN MOST CASES. AUTHORIZED TRAVELERS MUST QUARATINE 14; ARRIVALS MUST ALSO AGREE TO MONITOR AND REPORT THEIR HEALTH FOR SEVEN DAYS BEYOND THE QUARANTINE PERIOD.
Note: this page contains basic risk information. For more details, please contact the Risk Services Office at risk@berkeley.edu.  
If you are traveling to Palau on University-related business, please sign up for the University's travel insurance program here. For more information on the travel insurance program, please go here.  
Because everyone's health is unique, we suggest seeking the advice of a medical professional before traveling internationally. Members of the campus community interested in protecting their health while abroad may schedule an appointment with the University Health Services International Travel Clinic.   
Palau operates as a democratic republic and the country's president is both head of state and of government. Presidential elections take place every four years. Palau's legislature is bicameral; the Palau National Congress is composed of the Senate (upper house), which has 13 members, and the House of Delegates, which consists of 16 members. Members of both houses are elected by public vote and serve four-year terms. Following the Second World War, Palau became a UN Trust Territory administered by the US.
There are currently no political parties in Palau, and this system of loose political alliances, which are quickly formed and dismantled, has the potential to destabilize governance. Palau's geographical isolation and dependence on foreign aid and tourism make it vulnerable to external economic shocks.
Legal/Political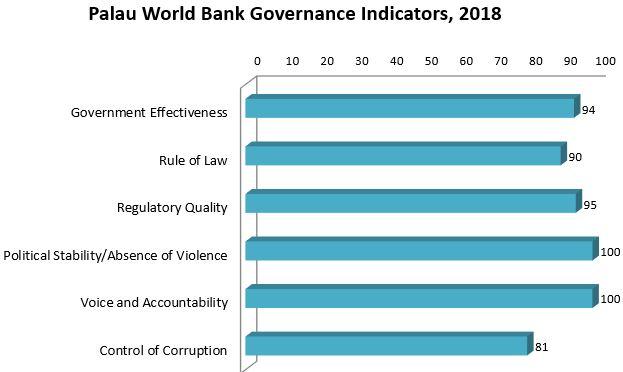 Criminal Penalties: You are subject to local laws. If you violate local laws, even unknowingly, you may be expelled, arrested, or imprisoned.  Individuals establishing a business or practicing a profession that requires additional permits or licensing should seek information from the competent local authorities, prior to practicing or operating a business.
Firearms: Firearms of any kind are strictly prohibited in Palau. The penalty for possession of a firearm or ammunition is up to 15 years imprisonment. Palau customs authorities may enforce strict regulations concerning temporary importation into or export from Palau of certain other items. You should contact the Embassy of Palau in Washington, D.C., for specific information regarding customs requirements.
Furthermore, some laws are also prosecutable in the United States, regardless of local law.  
Curfew: Koror State, where most tourist facilities are located, may enforce a curfew between 2:30 a.m. and 5:00 a.m., Monday through Thursday, and between 4:00 a.m. and 6:00 a.m., Friday to Sunday, and on national holidays.
Arrest Notification:  If you are arrested or detained, ask police or prison officials to notify the U.S. Embassy immediately.
LGBTI Travelers: There are no legal restrictions on same-sex sexual relations or the organization of LGBTI events in Palau. Palau's constitution defines marriage as between a man and a woman.