Personal Safety
AUTHORITIES IN THE GAZA STRIP WILL REQUIRE ALL BUSINESSES AND ESTABLISHMENTS TO CLOSE AT 1700 DAILY BEGINNING NOVEMBER 15 UNTIL FURTHER NOTICE AS PART OF ONGOING EFFORTS TO COMBAT A SURGE IN CORONAVIRUS DISEASE (COVID-19) CASES.  A 2000-0700 CURFEW REMAINS IN EFFECT IN ALL GOVERNORATES UNTIL FURTHER NOTICE; HOWEVER, A 24 HOUR CURFEW IS IN EFFECT IN LOCATIONS WHERE INFECTION RATES ARE HIGH.  ALL TRAVELERS ARRIVING IN GAZA ARE REQUIRED TO QUARANTINE AT GOVERNMENT RUN FACILITIES FOR 21 DAYS.
Note: this page contains basic risk information. For more details, please contact the Risk Services Office at risk@berkeley.edu. 
If you are traveling to Palestine Authority on University-related business, please sign up for the University's travel insurance program here. For more information on the travel insurance program, please go here. 
Because everyone's health is unique, we suggest seeking the advice of a medical professional before traveling internationally. Members of the campus community interested in protecting their health while abroad may schedule an appointment with the University Health Services International Travel Clinic.   
The overall geopolitical threat in the Palestinian Territories is high; with the threat moderate for the West Bank and high for the Gaza Strip. The two territories are separately administered by rival Palestinian groupings. 

West Bank
The West Bank is jointly administered by the Palestinian National Authority (PNA) and Israel. The PNA is dominated by the Fatah movement. The government in the West Bank is a presidential republic, where the president is head of state and the prime minister is head of government. Political and security conditions in the West Bank are largely stable, but challenges remain. Israel's continued maintenance of a large security force in the West Bank and its persistent construction of settlements, including new communities which sever connections between Palestinian enclaves, is likely to result in a consistently poor political situation and undermine any prospect for a peace settlement. These obstacles will likely continue to spark regular anti-Israel civil unrest over the medium- to long-term. 
Palestinians continue to call for enhanced recognition at the UN, dismantling of Jewish settlements in the West Bank, cessation of Israeli security force violations of Palestinian-controlled areas, and a resolution to disputes regarding access to major religious sites in Jerusalem. Israel disputes many of these points and claims that the alleged violations are required to safeguard the Israeli state.  
Jewish extremists continue to push for further settlement construction in the West Bank. Attacks by extremists on Palestinian communities further exacerbates Israeli-Palestinian tensions.

High levels of poverty and unemployment, particularly among the youth, pose a medium-term challenge to the authority of the PNA and Israel.

Gaza Strip
The territory is governed by an Islamist organization, Hamas, and its armed wing, the Al-Qassam Brigades. Hamas maintains a strong presence in the territory, but its power and authority is undermined by a number of smaller domestic Palestinian militant groups, including Islamic Jihad, which at times operate outside of the control of the Hamas leadership. This state of affairs has brought Hamas and other militant groups into direct conflict and with the armed forces of Israel. Hamas has found it difficult to legitimize its authority, as it is labeled as a terrorist organization by some Western states, and it continues to operate outside the Fatah-dominated and West Bank-centered PNA. The Gaza Strip's ongoing poor relationship with Israel and several rounds of devastating conflicts with the country have severely weakened the territory's economy, further undermining the availability of state services. As a consequence, Gaza will remain susceptible to periods of high political instability over the foreseeable future. 
Crime generally poses a moderate threat in the Palestinian Authority. Petty crime is an ever-present threat globally, but in Palestinian Authority other criminal threats include armed robbery and property theft. Criminal activity is most prevalent in urban and tourist locations, particularly the Old City of Jerusalem and the Talpiot Sherover/Haas Promenade.
The trustworthiness, capabilities, and responsiveness of security services in the Palestinian Authority are generally poor. Police officers are typically able to speak English.
The prevalence of violent demonstrations and/or anti-foreign sentiment in Palestinian Authority is high. Potentially dangerous protests or endemic civil strife is most common in cities around Jerusalem such as Abu Dis, Issawiya, Shu'afat, Silwan, Sur Bahir, and al-Tur, as well as the West Bank areas of Duma, Givat Assaf, Psagot, Shiloh, Tulkarm, and Yitzhar.  
The threat of terrorism is high in the West Bank and the Gaza Strip. Known and specific threats exist, and Palestinian Authority must currently be considered a potential target of militant groups. Lone attackers have also carried out numerous attacks in the West Bank.  
For most foreign nationals, the threat of kidnapping in Palestinian Authority is generally moderate; kidnappers are less likely to target locals. Victims of kidnap-for-ransom are usually released unharmed and relatively quickly. Victims of political kidnappings may face the threat of injury or death during confinement and/or may be held for long periods of time without any guarantee of safe release.
Legal/Political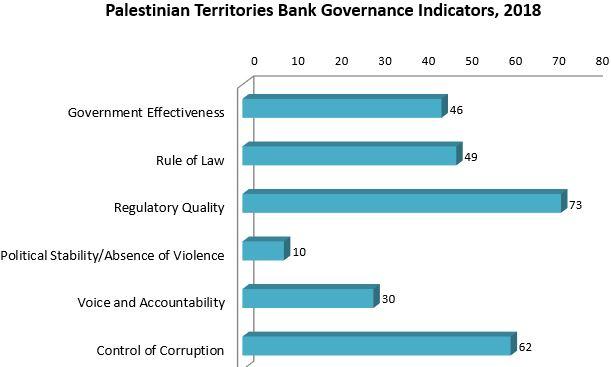 Criminal Penalties: You are subject to local laws and legal systems, which can be vastly different from our own. If you violate Israeli or Palestinian laws, even unknowingly, being a U.S. citizen will not help you to avoid arrest or prosecution. Penalties for possession, use, or trafficking illegal drugs in Israel and PA-administered areas are severe, and convicted offenders can expect long jail sentences and heavy fines. Individuals expressing views, including on social media, which the Government of Israel considers incitement to violence or hate speech may face criminal penalties. Palestinian Authority security officials have also arrested and abused Palestinians who posted criticism of the PA online, including on their Facebook pages. In Gaza, individuals publicly criticizing authorities have risked reprisal by Hamas, including arrest, interrogation, seizure of property, and harassment.
Furthermore, some laws are also prosecutable in the United States, regardless of local law. 
Arrests and Arrest Notification: If you are arrested or detained, ask police or prison officials to notify the Embassy or the Embassy Branch Office immediately. 
Arrests and Arrest Notification by Israel: 
The Government of Israel is required by a bilateral treaty and customary international law to promptly notify the U.S. Embassy when a U.S. citizen is arrested if the citizen identifies him/herself as a U.S. citizen and requests that the U.S. Embassy be notified. In practice, however, Israeli authorities often fail to provide notification, particularly in the case of resident Israeli-Americans and Palestinian-Americans, which limits the ability of the U.S. government to provide timely consular assistance. In case of arrest or detention, U.S. citizens should promptly identify themselves as such to the arresting authorities and request that the authorities notify the U.S. Embassy immediately. There are credible reports that U.S. citizens have been mistreated by Israeli security forces during their arrest and interrogation, including suffering injuries that required hospitalization.
Some youths over the age of 14 have been detained and tried as adults. Arrestees have reported pressure to sign documents in Hebrew that they do not understand.
U.S. citizens arrested in Israel for criminal or security offenses are entitled to legal representation provided by the Israeli government. U.S. citizens arrested by Israeli authorities for security offenses may be prevented from communicating with lawyers, family members, or consular officers for lengthy periods. Even after notification, consular access to the arrested individual may be delayed for days to several weeks. Under Israeli law, individuals detained for security offenses may be held for up to six months without charges.
Arrests and Arrest Notification by the Palestinian Authority (PA):
Individuals arrested by PA security forces in the West Bank for security offenses may be prohibited from communicating with lawyers, family members, or consular officers for lengthy periods. In addition, they may be held in custody for long periods without formal charges or before being brought before a judge for an arrest extension. The PA often does not notify the U.S. Embassy of such arrests, and consular access to arrestees is often delayed or denied. In case of arrest or detention, U.S. citizens should promptly identify themselves as such to the arresting authorities and should request that the U.S. Embassy be notified immediately.
Gaza: Since Hamas seized control of the Gaza Strip in June 2007, the Hamas Executive Forces (EF) have dominated security matters in Gaza. The U.S. government has no contact with the EF and cannot assist those arrested in Gaza.
Court Jurisdiction: Civil and religious courts in Israel actively exercise their authority to bar certain individuals, including nonresidents, from leaving the country until debts or other legal claims against them are resolved. Israel's religious courts exercise jurisdiction over all citizens and residents of Israel in cases of marriage, divorce, child custody, and child support. U.S. citizens, including those without Israeli citizenship, should be aware that they may be subject to involuntary and prolonged stays (and even imprisonment) in Israel if a case is filed against them in a religious court, even if their marriage took place in the United States, and regardless of whether their spouse is present in Israel.

LGBTI Rights: There are no legal restrictions on same-sex sexual relations or the organization of lesbian, gay, bisexual, transgender, and intersex (LGBTI) events in Israel. Israeli anti-discrimination laws protect LGBTI individuals. Acceptance and tolerance of LGBTI people varies throughout the country and from neighborhood to neighborhood. As of August 2014, the Law of Return allows that same-sex spouses of Jews immigrating to Israel –known as "making Aliyah" -- are eligible to make Aliyah with their spouses and receive Israeli citizenship.
The legal systems in the West Bank and Gaza Strip are based on the 1960 Jordanian penal code which prohibits consensual same-sex sexual activity. However, the Palestinian Authority (PA) has not prosecuted individuals suspected of such activity. Societal discrimination based on cultural and religious traditions is commonplace, making the West Bank and Gaza challenging environments for LGBTI persons. Some Palestinians have claimed PA security officers harassed, abused, and sometimes arrested LGBTI individuals because of their sexual orientation or gender identity. NGOs reported Hamas also harassed and detained persons in Gaza due to their sexual orientation or gender identity.
LGBTI travelers are encouraged to remain vigilant and aware of their surroundings, especially when entering religious or socially conservative areas. Israel's Aguda organization provides useful information on LGBTI issues in Israel.