Personal Safety
AUTHORITIES IN ITALY PLAN TO FURTHER TIGHTEN MEASURES INTRODUCED TO COMBAT THE SPREAD OF THE CORONAVIRUS DISEASE (COVID-19) DUE TO INCREASING INFECTION RATES IN THE COUNTRY. EFFECTIVE NOVEMBER 5, A NATIONWIDE CURFEW WILL BE IN EFFECT; INDIVIDUALS MUST BE HOME DURING THIS PERIOD UNLESS PERFORMING ESSENTIAL TASKS. ANYONE LEAVING THEIR HOMES FOR ESSENTIAL REASONS WILL BE REQUIRED TO FILL OUT A SELF-DECLARATION FORM. OTHER NEW RESTRICTIONS TO BE IMPOSED ACROSS THE COUNTRY: FACEMASKS REQUIRED IN ALL OUTDOOR AND INDOOR PUBLIC SPACES, PUBLIC TRANSPORT IS LIMITED TO 50% CAPACITY, SHOPPING CENTERS MUST REMAIN CLOSED ON WEEKENDS. COVID-19 RELATED INTERNATIONAL ENTRY RESTRICTIONS ALSO REMAIN IN EFFECT FOR TRAVELERS FROM CERTAIN COUNTRIES.  AUTHORITIES COULD REIMPOSE, EXTEND, FURTHER EASE, OR OTHERWISE AMEND ANY RESTRICTIONS WITH LITTLE TO NO NOTICE DEPENDING ON DISEASE ACTIVITY OVER THE COMING WEEKS.
Note: this page contains basic risk information. For more details, please contact the Risk Services Office at risk@berkeley.edu. 
If you are traveling to San Marino on University-related business, please sign up for the University's travel insurance program here. For more information on the travel insurance program, please go here. 
Because everyone's health is unique, we suggest seeking the advice of a medical professional before traveling internationally. Members of the campus community interested in protecting their health while abroad may schedule an appointment with the University Health Services International Travel Clinic.   
The threat of civil unrest in San Marino is minimal.  Protests rarely occur in San Marino and seldom devolve into violence.  
Crime generally poses a low threat in San Marino. Criminal activity is most prevalent in crowded tourist locations. 
Nonviolent crime poses a low threat to foreign nationals and is concentrated in tourist locations. Thieves typically target purses, bags, wallets, smartphones, and other electronic devices. These opportunistic crimes can occur anywhere, but especially in crowded areas. Foreign nationals are typically targeted by criminals due to their perceived wealth.   
Scams pose a low threat to foreign nationals in San Marino. Overall, the threat of violent crime in San Marino is minimal; foreign nationals are rarely targeted by criminals.  
Gender-based violence and/or discrimination poses a low threat to foreign nationals in San Marino. Verbal harassment is rare.  Anti-LGBTQ violence does not regularly occur in San Marino.  
Organized crime does not usually affect foreign nationals in San Marino. Highway robbery and banditry pose a minimal threat in San Marino.
Legal/Political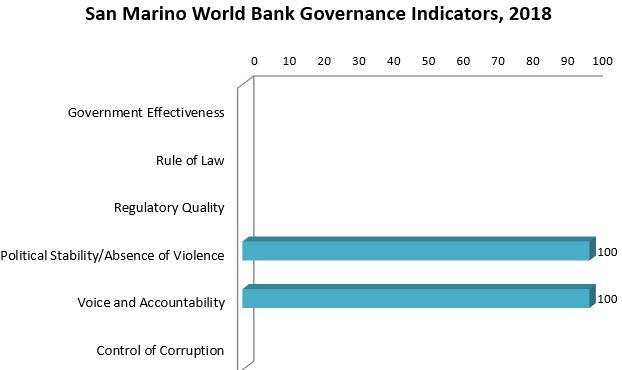 You are subject to local laws. If you violate local laws, even unknowingly, you may be expelled, arrested, or imprisoned. Your U.S. passport will not prevent you from being detained, arrested, or prosecuted. Individuals establishing a business or practicing a profession that requires additional permits or licensing should seek information from the competent local authorities, prior to practicing or operating a business.
Some crimes are also prosecutable in the United States, regardless of local law. 
Arrest Notification: If you are arrested or detained, ask police or prison officials to notify the U.S. Embassy or nearest Consulate immediately.
LGBTI RIGHTS: There are no legal restrictions on same-sex sexual relations or the organization of LGBTI events in Italy. Same sex civil unions are legally recognized in Italy.