Personal Safety
AUTHORITIES IN SERBIA WILL TIGHTEN A NUMBER OF DOMESTIC RESTRICTIONS TO COMBAT THE SPREAD OF CORONAVIRUS DISEASE (COVID-19) FROM NOVEMBER 24. PREVIOUSLY, SERBIAN AUTHORITIES MANDATED THAT TRAVELERS ARRIVING FROM BULGARIA, CROATIA, NORTH MACEDONIA AND ROMANIA MUST PRODUCE PROOF OF HAVING TESTED NEGATIVE FOR COVID-19 USING A PCR TEST TAKEN NO MOE THAN 48 HOURS BEFORE ARRIVAL. TRAVELERS FROM ALL OTHER DESTINATIONS ARE ABLE TO ENTER THE COUNTRY WITHOUT RESTRICTION. ALL PERMANENT RESIDENTS OF SERBIA RETURNING FROM ABROAD MUST COMPLETE AN ONLINE COVID-19 SELF ASSESSMENT NO MORE THAN 24 HOURS AFTER ENTERING THE COUNTRY. UPON COMPLETION, SOME RESIDENTS MAY BE INSTRUCTED TO REPORT TO A COVID-19 CLINIC OR HOSPITAL; OTHERS WILL BE REQUIRED TO COMPLETE A SECOND ASSESSMENT 10 DAYS AFTER RETURNING FROM ABROAD. AUTHORITIES COULD REIMPOSE, EXTEND, FURTHER EASE, OR OTHERWISE AMEND ANY RESTRICTIONS WITH LITTLE TO NO NOTICE DEPENDING ON DISEASE ACTIVITY OVER THE COMING WEEKS.  LOCAL AUTHORITIES ARE EMPOWERED TO INTRODUCE STRICTER MEASURES WITHIN THEIR JURISDICTION IF INFECTION RATES WARRANT.
Note: this page contains basic risk information. For more details, please contact the Risk Services Office at risk@berkeley.edu. 
If you are traveling to Serbia on University-related business, please sign up for the University's travel insurance program by going here. For more information on the travel insurance program, please go here.
Because everyone's health is unique, we suggest seeking the advice of a medical professional before traveling internationally. Members of the campus community interested in protecting their health while abroad may schedule an appointment with the University Health Services International Travel Clinic.   
The geopolitical threat is moderate in Serbia. Serbia is a multiparty parliamentary republic in which parliamentary elections take place every four days. The current administration is adequately stable, though perceived autocratic control of public institutions by the current government has engendered large scale protest action. Other challenges faced by the current administration relate to regional ethnic and territorial disputes which remain as a result of the break up of the former Yugoslavia, particularly with Kosovo which officially declared its independence from Serbia in 2008 but which Serbia has refused to recognize. These challenges are ongoing and could become destabilizing in the medium to long-term. 
Crime generally poses a moderate threat in Serbia. Petty crime is an ever-present threat globally, but in Serbia, other criminal threats include vehicle theft, scams and opportunistic property theft. Criminal activity is most prevalent in urban locations and on public transportation, particularly in Belgrade.  Organized crime is a common problem in some of the larger cities, but the threat of indiscriminate crimes against travelers is relatively low. Violent crimes usually result from rival business dealings. The trustworthiness, capabilities, and responsiveness of security services in Serbia are generally poor. Crimes are better reported to one's embassy than to local law enforcement. Police officers are typically unable to speak foreign languages.
The prevalence of violent demonstrations and/or anti-foreign sentiment in Serbia is moderate. Potentially dangerous protests or endemic civil strife is most common in Belgrade.
For most foreign nationals, the threat of kidnapping in Serbia is generally low; kidnappers are more likely to target locals. Victims are usually released unharmed and relatively quickly.
The threat of terrorism is low in Serbia. Authorities have not introduced ratings based on an official national terror level system. Foreign governments have issued warnings regarding terror threats in country, often as part of larger advisories regarding the ambient threat of terrorism across Europe. No specific threats exist, and Serbia may not currently be considered a potential target.
Islamist extremists - both radicalized citizens and foreign nationals - remain a threat to Serbia. While terrorism-related incidents in the country have not occurred, so-called "lone-wolves" targeting large crowds of people continue to pose the greatest threat.
Legal/Political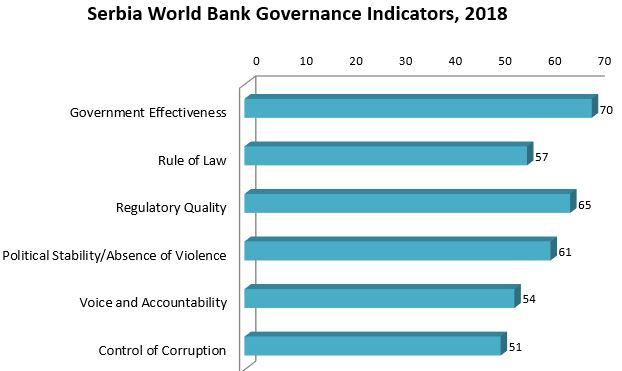 Criminal Penalties: You are subject to local laws. If you violate local laws, even unknowingly, you may be expelled, arrested, or imprisoned. Your U.S. passport won't help you avoid arrest or prosecution. Individuals establishing a business or practicing a profession that requires additional permits or licensing should seek information from the competent local authorities, prior to practicing or operating a business.
Some crimes are also prosecutable in the United States, regardless of local law.
Arrest Notification: If you are arrested or detained, ask police or prison officials to notify the U.S. Embassy immediately.
LGBTI Travelers: There are no legal restrictions on same-sex sexual relations in Serbia or on the organization of LGBTI (lesbian, gay, bisexual, transgender, and intersex) events. Serbia has active and increasingly-visible LGBTI advocacy groups, and several LGBTI bars operate openly and without problems in Belgrade. Many recent LGBTI public events, including most recently the 2019 Pride Week events in Belgrade, were held without incident. (Pride parades in 2011, 2012, and 2013 were cancelled by the government because of security concerns.) Homophobia exists in Serbia (see pages 31-32 of Embassy Belgrade's 2018 Human Rights Report for Serbia). LGBTI travelers should exercise caution when visiting Serbia. We advise against same-sex public displays of affection. Many Serbians belonging to the LGBTI community do not reveal their sexual orientation or gender identity and avoid reporting incidents to police. Though a growing number of police officers have received training on how to work with LGBTI individuals, including when they are victims of crime, many have limited experience and knowledge.