Personal Safety
AS OF NOVEMBER 2, AUTHORITIES IN SEYCHELLES ARE MAINTAINING LIMITED RESTRICTIONS PUT IN PLACE TO CURB THE SPREAD OF THE CORONAVIRUS DISEASE (COVID-19); CURRENT MEASURES REMAIN IN PLACE UNTIL FURTHER NOTICE. LIMITED INTERNATIONAL COMMERCIAL AIR TRAVEL WILL CONTINUE AT SEYCHELLES INTERNATIONAL AIRPORT (SEZ). ONLY TRAVELERS FROM CATEGORY 1 AND CATEGORY 2 COUNTRIES, AS ASSESSED BY THE MINISTRY OF TOURISM, CAN ENTER THE COUNTRY. TRAVELERS ARRIVING IN SEYCHELLES BY PRIVATE AIRCRAFT WILL ALSO BE CONSIDERED. TRAVELERS FROM CATEGORY 1 MUST SUBMIT PROOF OF A VALID NEGATIVE COVID-19 PCR TEST TAKEN UP TO 72 HOURS PRIOR TO DEPARTURE. ALL TRAVELERS MUST PROVIDE PROOF OF ACCOMMODATION IN AN APPROVED ESTABLISHMENT FOR THE ENTIRE PERIOD OF STAY AND MUST SHOW BOOKING VOUCHERS AT IMMIGRATION ON ENTRY.  TRAVERERS FROM CATEGORY 2 AND "SPECIAL STATUS COUNTRIES" MUST SUBMIT PROOF OF A VALID NEGATIVE COVID-19 TEST TAKEN UP TO 48 HOURS PRIOR TO DEPARTURE. TRAVELERS ARE REQUIRED TO STAY IN ONE ESTABLISHMENT, SPECIFICALLY AUTHORIZED TO ACCOMMODATE VISITORS FROM SCH COUNTRIES, FOR THE FIRST FIVE DAYS AFTER ENTERING SEYCHELLES. ON THE FIFTH DAY AFTER ARRIVAL, TRAVELERS FROM "SPECIAL STATUS COUNTRIES" MUST TAKE A COVID-19 PCR TEST. INDIVIDUALS WHO TEST NEGATIVE WILL BE ALLOWED TO CONTINUE TRAVEL. AUTHORITIES WILL PROBABLY AMEND MEASURES ON SHORT NOTICE IF THE NUMBER OF COVID-19 CASES INCREASES. 
Note: this page contains basic risk information. For more details, please contact the Risk Services Office at risk@berkeley.edu.
If you are traveling to Seychelles on University-related business, please sign up for the University's travel insurance program by going here. For more information on the travel insurance program, please go here.
Because everyone's health is unique, we suggest seeking the advice of a medical professional before traveling internationally. Members of the campus community interested in protecting their health while abroad may schedule an appointment with the University Health Services International Travel Clinic.   
The geopolitical threat in Seychelles is low. Although the Seychelles has a history of political instability, the country is currently stable. Both the government and opposition are committed to maintaining stability and ensuring that the country's crucial tourism industry remains unaffected.  
The threat of kidnapping in Seychelles is minimal. Kidnapping is not a common occurrence, and kidnappers are more likely to target locals. The most likely type of abduction in Seychelles is basic opportunistic kidnap-for-ransom. Victims are usually released unharmed and relatively quickly. 
Criminal activity is most prevalent in urban and tourist locations, particularly in tourist destinations like Beau Vallon beach and the capital, Victoria.  Nonviolent crime poses a moderate threat to foreign nationals, expatriates, and locals, and is widespread in tourist locations and crowded and poorly lit areas. Thieves typically target purses, bags, wallets, smartphones, and other electronic devices. These opportunistic crimes can occur anywhere, but especially at major tourist attractions, beaches, on buses, in taxis or cars, in restaurants or bars, and outside banks. Criminals typically target foreign nationals, expatriates, or local staff due to their perceived wealth.  Crimes against foreign nationals, expatriates, and local staff are more likely to escalate late at night or if the victim attempts to resist. Criminals can act alone or in groups.   Scams pose a low threat to foreign nationals in Seychelles.  
Overall, the threat of violent crime in Seychelles is low; criminals rarely target foreign nationals. Violent crimes, including robbery, assault, burglary, and pirate attacks pose the greatest threat in Beau Vallon, Victoria, and the high seas; this may be due to the concentration of low-income communities. Criminals in Seychelles may resort to force if a victim resists; always comply with criminals' demands as quickly as possible. 
Gender-based violence and/or discrimination does not pose a high threat. Same-sex sexual activity was decriminalized in 2016; however, same-sex couples who publicly express affection may face harassment; verbal harassment or refusal to serve is rare. 
Organized crime does not usually affect foreign nationals, expatriates, or local personnel in Seychelles.
Highway robbery and banditry pose a low threat in Seychelles. The threat is highest in urban areas. Criminals may target tour buses or private vehicles; these incidents typically occur at night, but are possible at any hour of the day.
Legal/Political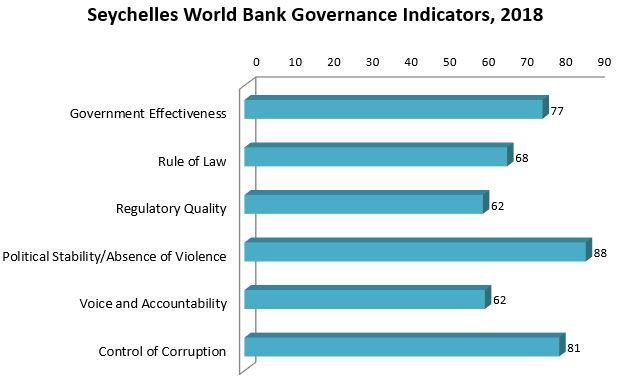 Criminal Penalties: You are subject to local laws. If you violate local laws, even unknowingly, you may be expelled, arrested, or imprisoned. Convictions for possessing, using, or trafficking in illegal drugs result in long jail sentences and heavy fines. You may have difficulties at immigration if you are traveling with military clothing or arms/ammunition.  Some laws are also prosecutable in the U.S., regardless of local law. 
Arrest Notification: If you are arrested or detained, ask police or prison officials to notify the U.S. Consular Agency or U.S. Embassy immediately.
LGBTI Travelers: While consensual same sex relations are legal in the Seychelles, LGBTI persons have reported instances of discrimination.