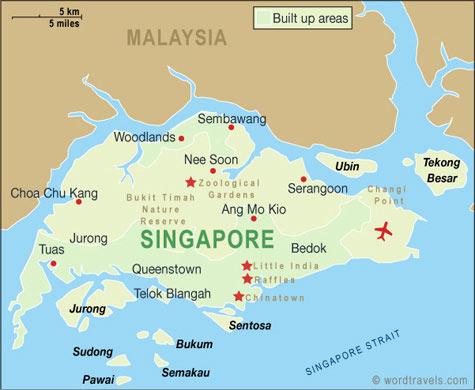 Compliance/Financial Considerations
If you intend to do any of the following in Singapore, please contact Risk Services at risk@berkeley.edu or 642-5141:
Hire a local to work for you as an employee
Purchase or lease office or research space
Purchase or lease an automobile
Establish a long-term (over 90 days) or ongoing project
Conduct a clinical trial
U.S. GOVERNMENT COMPLIANCE CONSIDERATIONS
Foreign activities may trigger many U.S. laws, including:
Import Controls
Export Controls
Tax Reporting
Foreign Bank Account Reporting
Country Embargoes and Targeted Sanctions
Foreign Corrupt Practices Act
Anti-Boycott Laws
Import Controls. UC employees must adhere to U.S. import requirements, and may need to enlist the services of a customs broker, especially for shipments arriving by sea and subject to the Importer Security Filing 71730, also known as ISF 10+2.
Export Controls. Export controls may apply to advanced software and technology, research data, and other sensitive assets. UC's Export Compliance FAQ contains useful information and can be found here.  Go here for the University of California plan for compliance with federal export controls. If you plan on taking or sending potentially export-controlled materials to Singapore, consult the campus Research Administration Compliance Office at 642-0120.
Tax Reporting. The University and its employees may be taxed in foreign countries. Currently the United States and Singapore do not have a tax treaty (except for ships and aircraft). For more information, contact the Controller's Office at:
Foreign Bank Account Reporting. The U.S. Treasury Department requires U.S. citizens with a financial interest in or signatory authority over a financial account in a foreign country, where accounts exceed $10,000 at any point during a calendar year, to report such accounts on a Report of Foreign Bank and Financial Accounts (FinCen Report 114). Those needing to complete the form should contact the Controller's Office at cashiers@berkeley.edu or 643-9803 for assistance. An IRS 1040 Schedule B form (Part III–Foreign Accounts and Trusts) must be filed by the signatory for any foreign bank account, regardless of the account balance.
Country Embargoes and Targeted Sanctions. In general, collaborations between University personnel and scholars at foreign institutions or organizations do not require export licenses unless they involve export-controlled or -restricted research or involve scholars in sanctioned countries. Before engaging in an international collaboration, the University needs to determine whether export licenses are required and to verify that the foreign collaborator is not blocked or sanctioned. The Office of Foreign Assets Control (OFAC) is responsible for enforcing all U.S. embargoes and sanctions. Depending on each country's embargo or sanction program, activities may be prohibited without specific authorization or license. UC's International Collaborations webpage contains additional information on this topic.   
The Foreign Corrupt Practices Act (FCPA) is intended to stop bribery. It prohibits offering to pay, paying, promising to pay, or authorizing the payment of money or anything of value to a foreign official. The term "foreign official" generally includes any employee or contractor of a foreign government, and may include individuals employed by foreign universities. It is also unlawful to make a payment to a third party knowing that all or part of the payment will go to a foreign official. For more information, review the federal government's Resource Guide to the U.S. Foreign Corrupt Practices Act. If you need further clarification, contact the UC Berkeley Office of Legal Affairs at 642-7122.  Transparency International's 2018 survey of perceived public sector corruption rated Singapore at 85 out of 100 (3rd out of 180 countries reviewed, i.e. very clean).
Anti-Boycott Laws.  The U.S. Department of Commerce is responsible for oversight of laws prohibiting individuals and entities from participating in boycotts not approved or sanctioned by the U.S. government. The Export Administration Act requires that requests to participate in such boycotts or to conduct activities in any of the boycotting countries be formally reported to the Department of Commerce and/or IRS.
For other compliance-related issues, refer to UC's International Compliance webpage.  
ADDITIONAL CONSIDERATIONS FOR DOING BUSINESS INTERNATIONALLY
Foreign Bank Accounts. Employees wishing to open a foreign bank account should contact the Controller's Office at cashiers@berkeley.edu or 643-9803. Requests to open accounts must be made through the Office of the President's Banking and Treasury Services Group by the Chancellor or the Chancellor's designee. 
Real Estate Agreements. Only employees with delegated authority to sign contracts on behalf of The Regents may enter into agreements, leases, or other contracts.  Foreign affiliates or operations must submit to the Real Estate Services Office property management agreements, personal property leases, or contracts with a term longer than one year or in an amount greater than $25,000 per year. The campus then seeks approval from the University president or designee. For more information, consult the Guidelines for the Establishment and Operation of Foreign Affiliate Organizations and Foreign Operations.
Personal Safety
SINGAPORE IS MARGINALLY TIGHTENING BORDER CONTROLS AMID ONGOING EFFORTS TO STEM THE SPREAD OF CORONAVIRUS DISEASE (COVID-19). OFFICIALS CONTINUE TO BAN ENTRY OF SHORT TERM VISA HOLDERS, INCLUDING WORK PASS HOLDERS WHO DO NOT PROVIDE ESSENTIAL SERVICES, WITH EXCEPTIONS. LONG TERM VISIT PASS AND STUDENT PASS HOLDERS MUST APPLY FOR OFFICIAL APPROVAL BEFORE TRAVELING TO SINGAPORE. INCOMING PASSENGERS MUST SUBMIT ONLINE HEALTH DECLARATIONS UP TO THREE DAYS BEFORE ARRIVAL. FOREIGN NATIONALS TRAVELING FROM MOST LOCATONS MUST TEST NEGATIVE FOR COVID-19 NOT MORE THAN 72 HOURS BEFORE THE TRIP. FOREIGNERS TRAVELING FROM LOCATIONS THAT OFFICIALS CONSIDER TO BE LOWER RISK, LIKE AUSTRALIA, BRUNEI, MAINLAND CHINA, NEW ZEALAND AND VIETNAM, DO NOT NEED TO TAKE TESTS IN ADVANCE, BUT ARE INSTEAD TESTED UPON ARRIVAL IN SINGAPORE. 
Note: this page contains basic risk information. For more details, please contact the Risk Services Office at risk@berkeley.edu.
If you are traveling to Singapore on University-related business, please sign up for the University's travel insurance program by going here. For more information on the travel insurance program, please go here
Because everyone's health is unique, we suggest seeking the advice of a medical professional before traveling internationally. Members of the campus community interested in protecting their health while abroad may schedule an appointment with the University Health Services International Travel Clinic
 The quality of medical care in Singapore is very good, although health care providers usually require payment in advance and may ask for cash. In a health emergency, dial 995 for an ambulance. Alexandra Hospital, Changi General Hospital, and Singapore General Hospital are open 24 hours a day and usually have English-speaking staff available. Medical records do not enjoy the privacy protections they do in the United States and may be shared with others (including Singapore government officials) without patient consent.
The World Health Organization has determined that air pollution in Singapore exceeds recommended standards. If you have a chronic respiratory condition such as asthma, please consult a medical professional prior to your trip and carry appropriate medications.
Singapore is one of the safest destinations in the world. The most serious threats to visitors are occasional pickpocketing and petty theft. The police are highly professional and diligent.
Singapore strictly regulates public behavior. Visitors are encouraged to familiarize themselves with local customs prior to arrival.
Legal/Political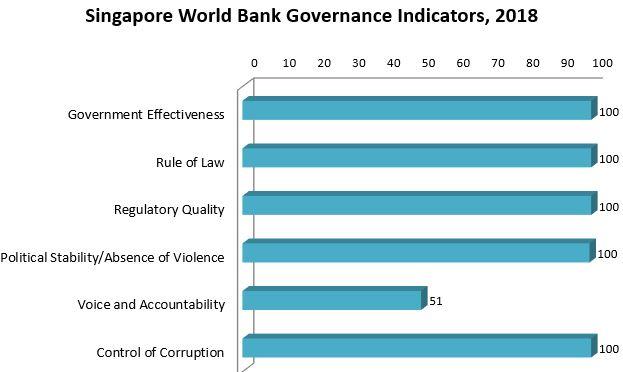 Criminal Penalties: You are subject to local laws. If you violate local laws, even unknowingly, you may be expelled, arrested, imprisoned, or even caned. 
Furthermore, some laws are also prosecutable in the U.S., regardless of local law. 
In Singapore, you may be taken in for questioning if you don't have your passport with you. Travelers should be aware of the following penalties for certain crimes in Singapore:
Possible arrest for jaywalking, littering, or spitting
Mandatory caning (a form of corporal punishment) for certain vandalism offenses
Possible imprisonment, caning, or fines for immigration violations
Possible imprisonment, caning or fines for sex crimes or sexually inappropriate behavior. Lewd, unwanted behavior, including inappropriate comments, messages, or photography toward women who find it offensive may result in fines and imprisonment ("Insulting the modesty of woman"). If there is unwanted physical contact of any kind involved ("Outrage of modesty", molestation), the laws are gender neutral and punishments generally more severe.
Severe penalties for drug-related charges, including the death penalty or caning.
Strict penalties for those who illegally possess or carry firearms, or who commit crimes with firearms
Singaporean authorities may conduct unannounced drug tests and property searches, including upon entry into the country, on foreign citizens who are suspected of consuming or possessing illegal drugs. Police may require you to provide a urine or blood sample on short notice. A positive finding or an unwillingness to participate can lead to a denial of entry into Singapore, detention and/or confiscation of your passport while under an investigation. Singaporean authorities may arrest and convict any permanent residents of Singapore even if they have consumed illegal drugs outside of Singapore.
Singapore does not recognize dual nationality beyond the age of 22, and it strictly enforces universal national service for all male citizens and permanent residents. To determine if you will have a national service obligation, you should contact the Ministry of Defense.
Drunk and disorderly conduct is treated seriously, and can lead to a fine or imprisonment. As of April 1, 2015, it is illegal to drink alcohol in a public place between 10:30 pm and 7:00 am. The areas of Geylang and Little India are designated as "Liquor Control Zones" where drinking in public places is prohibited all weekend, on public holidays, and on the eve of public holidays. Under the Liquor Control Act, you could be fined up to SG$1,000 for consuming alcohol in a public place during prohibited hours.
Public Demonstrations: Public demonstrations are legal only at Speakers' Corner in Hong Lim Park and most outdoor public assemblies require a police permit. Singapore amended its laws in April 2017 to forbid foreign nationals who are not permanent residents from observing permitted public demonstrations, assemblies, and processions at Speakers' Corner. The law does not distinguish between participants and observers, so anyone at Speakers' Corner could be considered part of an event. Penalties may be severe, including large fines and/or imprisonment.
Arrest Notification: If you are arrested or detained, ask police or prison officials to notify the U.S. Embassy immediately. 
LGBTI Travelers: Singapore does not recognize same-sex unions. The Penal Code criminalizes any "act of gross indecency" between two men and prescribes a sentence not exceeding two years for those found guilty under this law. The Singaporean government has stated that it will not enforce this section of the Penal Code but it remains on the statute books. The government issues permits for open air events that openly champion LGBTI issues on a limited basis but new regulations restrict foreign involvement. LGBTI individuals may have difficulty gaining employment in certain sectors of the civil service.