Personal Safety
AUTHORITIES IN SLOVENIA HAVE FURTHER TIGHTENED CORONAVIRUS DISEASE (COVID-19) RELATED RESTRICTIONS DUE TO AN INCREASE IN INFECTION RATES. EFFECTIVE NOVEMBER 13, ALL GATHERINGS ARE SUSPENDED, WITH THE EXCEPTION OF THOSE BY IMMEDIATE FAMILY OR MEMBERS OF THE SAME HOUSEHOLD. INTERNATIONAL ENTRY RESTRICTIONS REMAIN IN FORCE AS OF NOVEMBER 13. OFFICIALS ARE USING A COLOR CODED THREE TIER SYSTEM FOR ASSIGNING RESTRICTIONS ON TRAVEL FROM FOREIGN COUNTRIES BASED ON THEIR LEVELS OF COVID-19 ACTIVITY. FACEMASKS ARE MANDATORY IN INDOOR AND OUTDOOR PUBLIC SPACES NATIONWIDE, UNLESS ENGATED IN INDVIDUAL EXERCISE ACTIVITIES SUCH AS CYCLING AND RUNNING. ANY RESTRICTIONS MAY BE EXTENDED OR AMENDED WITH LITTLE TO NO ADVANCE NOTICE DEPENDING ON DISEASE ACTIVITY OVER THE COMING WEEKS.
Note: this page contains basic risk information. For more details, please contact the Risk Services Office at risk@berkeley.edu.
If you are traveling to Slovenia on University-related business, please sign up for the University's travel insurance program by going here. For more information on the travel insurance program, please go here.
Because everyone's health is unique, we suggest seeking the advice of a medical professional before traveling internationally. Members of the campus community interested in protecting their health while abroad may schedule an appointment with the University Health Services International Travel Clinic.   
The geopolitical threat is considered low for Slovenia. The political system remains largely stable. The country is a democratic republic with a parliamentary system of government. The president is Borut Pahor. Political newcomer, Miro Cerar, was appointed prime minister in September 2014 following the resignation of Alenka Bratusek. The Party of Miro Cerar, established only in May 2014 by Cerar, triumphed with more than one third of the popular vote in the July 2014 elections. The government comprises a coalition of the Party of Miro Cerar, the Democratic Party of Pensioners of Slovenia (DeSUS) and the Social Democrats (SD). Despite general socio-economic concerns that sporadically prompt protest activity, Cerar's government remains largely unified. 
For most foreign nationals, the threat of kidnapping in Slovenia is generally minimal; kidnappers are more likely to target locals. The most common type of abduction in Slovenia is high net-worth individual kidnap-for-ransom. Victims are usually released unharmed and relatively quickly. 
The threat of terrorism is low in Slovenia. Authorities have not introduced ratings based on an official national terror threat level system. Foreign governments have issued warnings regarding terror threats in Slovenia, often as part of larger advisories regarding the ambient threat of terrorism across Europe. No specific threats exist, and Slovenia may not currently be considered a potential target.
Legal/Political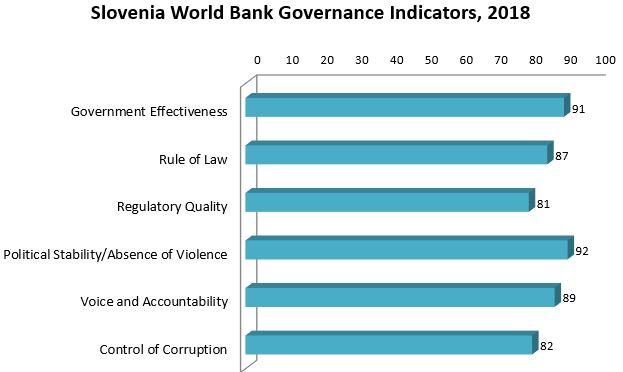 Criminal Penalties: You are subject to local laws. If you violate local laws, even unknowingly, you may be expelled, arrested, or imprisoned. Your U.S. passport will not prevent you from being detained, arrested, or prosecuted. Individuals establishing a business or practicing a profession that requires additional permits or licensing should seek information from the competent local authorities, prior to practicing or operating a business.
Furthermore, some crimes are also prosecutable in the U.S., regardless of local law. 
Penalties for possessing, using, or trafficking in illegal drugs in Slovenia are severe. Convicted offenders can expect long jail sentences and heavy fines. Make sure you receive a receipt for your purchase when you buy something in Slovenia. Slovenian law allows inspectors to request to see your receipt of purchase upon exiting the business. If you do not present a receipt, you can be fined.
Slovenian authorities enforce strict regulations concerning the import, export, and use of firearms. You should contact the Embassy of the Republic of Slovenia in Washington, D.C. or the Consulate General in Cleveland if you are planning to transport a firearm into or out of Slovenia.
Arrest Notification: If you are arrested or detained, ask police or prison officials to notify the U.S. Embassy immediately.
LGBTI Travelers: Although same-sex marriage is not legal in Slovenia, the LGBTI community is protected by anti-discrimination laws, and there are no legal or governmental impediments to the organization of LGBTI events.. Local NGOs assessed that violence against LGBTI persons was not uncommon, and there have been several recent violent incidents targeting LGBTI individuals in Slovenia.