Personal Safety
THE U.S. STATE DEPARTMENT ISSUED A DO NOT TRAVEL ADVISORY FOR SOUTH SUDAN EFFECTIVE APRIL 9, 2019 DUE TO CRIME, KIDNAPPING AND ARM CONFLICT. TRAVELERS TO SOUTH SUDAN ARE URGED IN THE STRONGEST TERMS TO CONTACT RISK SERVICES AT LEAST TWO WEEKS PRIOR TO DEPARTURE TO MAXIMIZE PERSONAL SAFETY.
Legal/Political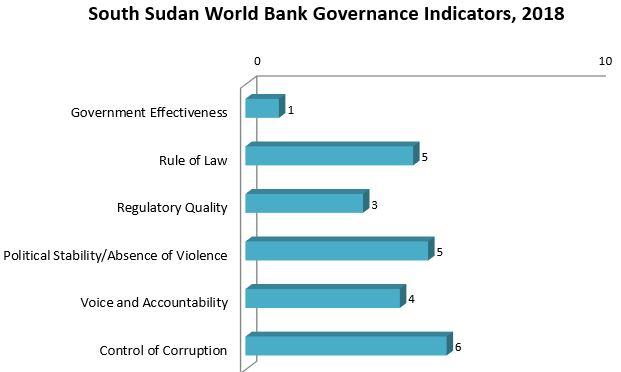 Criminal Penalties: You are subject to local laws. If you violate local laws, even unknowingly, you may be expelled, arrested, or imprisoned. 
Furthermore, some laws are also prosecutable in the U.S., regardless of local law.  South Sudan's security services commit arbitrary arrests and often detain foreign nationals, including U.S. citizens.  Security forces often operate outside civilian control and do not always follow laws governing due process and treatment of detainees.  
U.S. citizens may have little recourse to justice should they be detained. Legal proceedings can be lengthy and subjective.
Arrest Notification: If you are arrested or detained, ask police or prison officials to notify the U.S. Embassy immediately. As South Sudan is not yet a signatory to the Vienna Convention on Consular Relations, local authorities are not bound by international law to alert the U.S. Embassy of your detention or provide consular access. South Sudanese law enforcement officials routinely block access to foreign nationals and dual nationals in detention.   
If you have reason to believe a U.S. citizen may be detained or incarcerated in South Sudan, do not assume the Embassy is already aware Contact the Embassy and provide as much information as possible. However, the Embassy's ability to share information with you may be limited unless we receive a Privacy Act Waiver from the arrested person authorizing us to speak with you.
Controlled Items: Certain items which are normal and legal to possess elsewhere are tightly controlled in South Sudan. Bringing them into the country without government permission, or even traveling internally with them, can result in extra scrutiny by security officials, the confiscation of your items, and your arrest.  
Traveling with professional photography equipment will trigger extra scrutiny regardless of occupation. Metal detectors, which can be used for prospecting, are tightly controlled, especially if you are traveling to an area where mining takes place. Some forms of communication equipment such as satellite phones (commonly referred to by their trade names: Thurayas or Iridiums) are required to be registered with the government. Imports of any form of military material or "dual-use" items are highly scrutinized. Entering South Sudan or traveling internally with large quantities of cash also typically requires government permission. 
U.S. citizens should contact the Embassy of the Republic of South Sudan for questions regarding what equipment they may or may not import into the country and how to obtain authorizations for specific equipment or to bring in large sums of cash. 
Dual Nationals:  The embassy recommends all dual nationals obtain visas for their U.S. passport covering the duration of their stay in South Sudan. If staying longer than a typical visa will allow, dual nationals are strong encouraged to obtain a five-year residency permit. 
Aid Workers: Consult with the security personnel representing your organization. Compounds housing aid workers have been breached and aid workers, including U.S. citizens, have been the targets of shootings, ambushes, violent assaults, harassment, and robberies.