Personal Safety
SRI LANKAN AUTHORITIES CONTINUE TO MODIFY LOCALIZED RESTRICTIONS AMID NEW LOCAL CASES OF CORONAVIRUS DISEASE (COVID-19). ON NOVEMBER 16, AUTHORITIES LIFTED A BAN ON TRAVEL FROM ALL AREAS OF WESTERN PROVINCE. AUTHORITIES SUSPENDED THE ARRIVAL OF INTERNATIONAL COMMERCIAL FLIGHTS, INCLUDING INBOUT REPATRIATION FLIGHTS, UNTIL FURTHER NOTICE. LIMITED FLIGHTS MAY RESTART DEPENDING ON LOCAL CASELOAD. AUTHORITIES HAVE SUSPENDED THE ISSUANCE OF ALL VISA TYPES, INCLUDING ELECTRONIC, LANDING, MULTIPLE ENTRY, AND RESIDENTIAL, INDEFINITELY; PREVIOUSLY ISSUED VISAS STAND CANCELED. ALL INTERNATIONAL SERVICES AT JAFFINA INTERNATIONAL AIRPORT (JAF), SRI LANKA'S ONLY OTHER FUNCTIONAL INTERNATIONAL AIRPORT, REMAIN SUSPENDED. 
EXERCISE INCREASED CAUTION IN SRI LANKA DUE TO TERRORISM.
Note: this page contains basic risk information. For more details, please contact the Risk Services Office at risk@berkeley.edu.
If you are traveling to Sri Lanka on University-related business, please sign up for the University's travel insurance program by going here. For more information on the travel insurance program, please go here.
Because everyone's health is unique, we suggest seeking the advice of a medical professional before traveling internationally. Members of the campus community interested in protecting their health while abroad may schedule an appointment with the University Health Services International Travel Clinic.   
Sri Lanka is a presidential republic, where the president is both the head of state and head of government, and is elected by a popular vote for a five-year term. Following the passage of the 19th amendment to the Sri Lankan Constitution in 2015, the president has two terms, which previously stood at no term limit. The prime minister heads the Parliament, which is elected every five years.   
Sri Lanka has witnessed a phase of relative political stability and economic growth following the end of a 26-year-long civil war against the Liberation Tigers of Tamil Eelam (LTTE) separatist group in 2009. However, competition between major political parties and/or ruling coalition partners, the government's high debt payments, and bloated civil service - which have contributed to historically high budget deficits - continue to prompt considerable unrest in the country.   
Tensions between Colombo and New Delhi have increased considerably due to China's growing influence on the island nation, though they are unlikely to be a source of major conflict between the two countries. 
The prevalence of violent demonstrations is moderate in Sri Lanka. Potentially dangerous protests or endemic civil strife may occur in Colombo, and in Tamil-populated areas in the north and east, but cannot be ruled out anywhere in the country.  
Crime generally poses a moderate threat in Sri Lanka. Criminal activity is most prevalent in urban and tourist areas, particularly in Colombo, Anuradapura, Galle, Gampha, Kalutara, Matara, Ratnapura, and Tangalle.  Nonviolent crime poses a moderate threat to foreign nationals and expatriates and is concentrated within Colombo, Anuradapura, Galle, Gampha, Matara, Ratnapura, Tangalle, and other urban and tourist areas. Thieves typically target purses, bags, wallets, smartphones, and other electronic devices. These opportunistic crimes can occur anywhere, but especially in areas frequented by foreign nationals, including outside hotels, nightclubs, restaurants, shopping centers, and prominent landmarks, as well as on mass transit. Foreign tourists and expatriates are typically targeted by criminals due to their perceived wealth and because they appear unfamiliar with the area. 
Burglary and hotel break-ins are another concern. In a number of incidents, the criminals have received assistance from an insider, such as a corrupt maid or security guard, to access more, upscale gated communities. Individuals should conduct background checks on any potential hired help. Those staying in hotels should store goods in the hotel safe. Never open the door to someone who is unexpected without verifying his or her identity.
Crimes against foreign tourists and expatriates are more likely to escalate late at night. Criminals often work in pairs or in groups. 
Scams pose a moderate threat to foreign nationals in Sri Lanka. Credit/debit card fraud is a persistent threat and can happen in any establishment, or when paying online. Sri Lankan law enforcement have uncovered foreign rings of criminals using "false fronts" and "pen camera devices" to clone bank cards and steal personal identification numbers at ATM machines in Sri Lanka. Individuals should consider paying in cash whenever possible, and should carefully review billing statements to ensure that purchases displayed on their credit card statements are accurate. 
Overall, the threat of violent crime in Sri Lanka is moderate; foreign travelers and expatriates are sometimes targeted and have been victims of armed robberies, burglaries and assaults. Foreigners have also reported being followed, robbed, and/or assaulted after leaving popular nightclubs and bars; individuals should avoid walking alone after dark, especially in less-populated areas. Instead, use taxis, even for short trips. Criminals in Sri Lanka do not hesitate to use force if a victim resists; do not resist.
Gender-based violence and/or discrimination poses a moderate threat to foreign nationals and expatriates in Sri Lanka. There have been increasing reports of sexual harassment and assaults on female travelers and expatriate women in crowded public areas, tourist areas and on public transport, particularly on three-wheeled vehicles (tuk-tuks). Women are advised to dress modestly, avoid traveling alone, particularly after dark and organize travels only through reputable transport companies.  Same-sex sexual activity is illegal in Sri Lanka, though police are less likely to enforce such laws than in many other South Asian countries. Social intolerance is widespread, and members of the lesbian, gay, bisexual, and transgender (LGBT) community may face harassment or minor assault, even in areas visited by tourists.
The trustworthiness, capabilities, and responsiveness of security services in Sri Lanka are generally poor (risk is high). Crimes should always be reported to one's embassy in addition to local law enforcement. Police officers are typically unable to speak foreign languages.
The threat of terrorism is high in Sri Lanka. Known threats exist, and Sri Lanka is currently considered a potential target of transnational Islamist groups. 
Legal/Political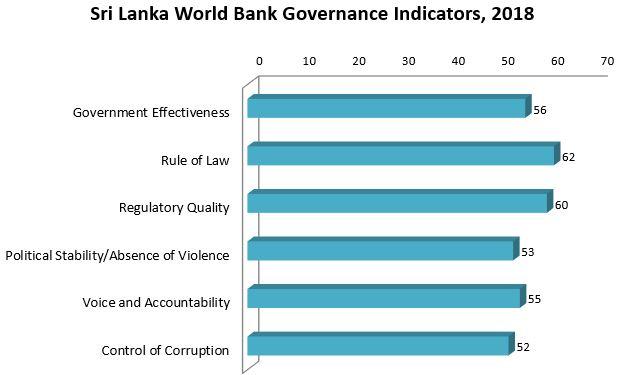 Criminal Penalties: You are subject to local laws. If you violate local laws, even unknowingly, you may be expelled, arrested, or imprisoned. If you break local laws in Sri Lanka, your U.S. passport won't help you avoid arrest or prosecution. It's very important to know what's legal and what's not where you travel. 
In places like military checkpoints, you may be taken in for questioning if you don't have your passport with you. When transiting Sri Lanka, ensure your luggage does not contain prohibited or restricted items, such as weapons, ammunition, explosives, gold, narcotics, and pornography, among other items. In some places, it is illegal to take pictures of certain buildings. There are also some things that might be legal in the country you visit but still illegal in the United States. 
Penalties for possessing, using, or trafficking in illegal drugs in Sri Lanka are severe, and convicted offenders can expect long jail sentences and heavy fines. Under the Cultural Prosperity Act and the Antiques Ordinance, the unlicensed export of antiques from the country is considered a criminal act.
Furthermore, some laws are also prosecutable in the U.S., regardless of local law.  
Arrest Notification: If you are arrested or detained, ask police or prison officials to notify the U.S. Embassy immediately.
SPECIAL CIRCUMSTANCES: The Sri Lankan police still maintain several checkpoints throughout the country. U.S. citizens are advised to carry identification such as their passports with them at all times while in Sri Lanka. Photography is prohibited in designated high security zones and near many government facilities such as offices and military installations.