Personal Safety
AUTHORITIES ARE MAINTAINING SOME MEASURES TO CURB THE SPREAD OF CORONAVIRUS DISEASE (COVID-19) AS OF NOVEMBER 21. KHARTOUM INTERNATIONAL AIRPORT (KRT) IS PARTIALLY OPEN. ALL TRAVELERS MUST OBTAIN A NEGATIVE PCR TEST. IT MUST BE NO OLDER THAN 96 HOURS ON ARRIVAL. PERSONS 6 YERS OF AGE AND UNDER ARE EXEMPT FROM THIS REQUIREMENT. PERSONS SEEKING TO DEPART SUDAN REQUIRE A NEGATIVE PCR TEST OBTAINED NO LESS THAN 72 HOURS BEFORE DEPARTURE. PERSONS SUSPECTED OF HAVING COVID-19 MAY BE TAKEN TO ISOLATION CENTERS. THESE ARE LOCATED AT THE KHARTOUM AND OMDURMAN TEACHING HOSPITALS, JEBRA TRAUMA CENTER, AND THE UNIVERSAL HOSPITAL IN KHARTOUM NORTH. 
THE U.S. STATE DEPARTMENT ISSUED A TRAVEL ADVISORY FOR SUDAN EFFECTIVE SEPTEMBER 26, 2019 DUE TO CRIME, TERRORISM, KIDNAPPING, CIVIL UNREST AND ARMED CONFLICT. TRAVELERS TO SUDAN ARE URGED IN THE STRONGEST TERMS TO CONTACT RISK SERVICES AT LEAST TWO WEEKS PRIOR TO DEPARTURE TO MAXIMIZE PERSONAL SAFETY.
Legal/Political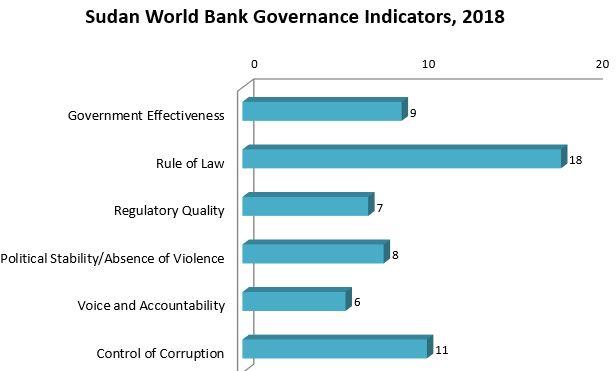 Criminal Penalties: While in Sudan, you are subject to local laws. The national state of emergency grants broad search, seizure, and arrest powers to law enforcement and security agencies. If you violate local laws, even unknowingly, you may be expelled, arrested, or imprisoned. You may be detained for questioning by the police if unable to produce an acceptable form of identification. Convictions for possessing, using, or trafficking in alcohol or illegal drugs can result in long jail sentences and heavy fines. Furthermore, some laws are also prosecutable in the U.S., regardless of local law. 
Photography: Photography requires a permit from the External Information Centre in Khartoum (part of the Ministry of Information). Even with a permit, it is illegal to take pictures of military installations, public utilities, infrastructure (e.g., bridges, airports), slum areas, or beggars. Do not take photographs or use equipment with cameras (including cell phone camera and laptops) close to government buildings. You could be fined, have your photographic equipment confiscated without notice, and risk detention and arrest. Do not take photos of Sudanese without their permission.
Arrest Notification: If you are arrested or detained, ask police or prison officials to notify the U.S. Embassy immediately. 
Sudanese law enforcement officials routinely block access to foreign nationals in detention. The U.S. Embassy may not receive notification or be allowed access to you. Moreover, dual U.S. – Sudanese nationals may be prosecuted as a Sudanese citizen, impeding our ability to provide consular services.
Sharia Law/Customs: Personal status laws govern legal procedures pertaining to family relations, including marriage, divorce, child custody, maintenance (financial support), and inheritance. We strongly advise you seek local legal counsel if you must engage in local legal matters and make certain you are aware of your rights and responsibilities. National laws reflect a sharia system of jurisprudence. Other criminal and civil laws, including public order laws, based largely on the government's interpretation of Islamic law, are determined at the state level. Non-Muslims are sometimes held to the same laws. Flogging is a common sentence for various crimes and may be summarily carried out. Non-Muslim women are not expected to wear a veil or cover their heads. Both women and men should dress modestly. Shorts are not appropriate. Public displays of affection are discouraged. Alcohol and pornography are not permitted. Government offices and businesses follow an Islamic workweek (Sunday to Thursday).